Trust Heavy Haulers For Your Machinery Shipping Needs – Anywhere in The Country!
Heavy Haulers is a comprehensive shipping service for large machinery, construction equipment, and agricultural equipment. We've made specialty transportation our area of expertise, from moving cranes and other excavation machinery to rural areas to shipping booms, scissor lifts, and cranes through congested urban areas. With plenty of options for shipment, trust Heavy Haulers to transport your machinery from one job site to the next. Give us a call at (800) 908-6206 to get started!
Use Heavy Haulers for Any Upcoming Machinery Shipment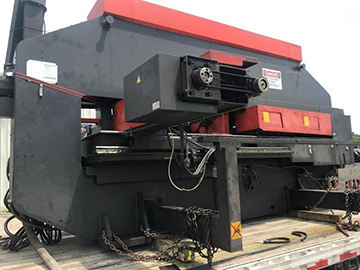 Turret Press 720 Shipping
Your Heavy Haulers experience isn't limited to the continental U.S. We ship door-to-door anywhere in North America and beyond. Our drivers are certified and bonded, trained to negotiate rough roads and city traffic. Using only the correctly rates trailers and transport equipment, we ensure that your machinery arrives at its destination on time and undamaged.
The logistics specialists plan out the best route for your shipment, taking into account the weight and size. We understand that different states and roadways have different regulations for transport, so we always make sure that we're in compliance with state and local laws. We even handle paperwork, from weigh station documentation to customs forms.
Heavy Haulers is YOUR Professional Machinery Shipping Company
Heavy Haulers enjoys a challenge. That's why we are the first – and often only – shipping service that construction company owners, government contractors, and oil rig specialists call to move their equipment from one job site to the next. Warehouse operations trust Heavy Haulers to move delicate specialty machinery without damaging expensive computer grids or gears. Even agricultural companies ask us to help move small planes, helicopters, and food processing machinery.
Discover what Heavy Haulers can do to improve your next project. One phone call to (800) 908-6206 and you'll receive a FREE, no obligation quote for your machinery shipment.
Heavy Haulers Will Ship Your Machinery Carefully and On-time!
Once you decide on the right shipping service to suit your needs, we will then work closely alongside you to work out the right price, so that you will always be able to enjoy our service without paying an arm and a leg. Moreover, we want to be sure that you are receiving a tremendous price on your machinery shipping, and we always provide fabulous deals on all our machinery shipping services. We have also hired some of the most qualified professionals in the transport industry, and we are consequently in a position to provide you with fantastic service.
Keep in mind that Heavy Haulers has experience transporting plasma machines, engraving machines, laser machines, and milling machines. You ought to consider the fact that we are a high-quality provider of all sorts of industrial machinery shipping services. Therefore, whether you need help with moving, shipping, hauling, towing, or transporting your machinery, we will be able to help.
Heavy Haulers can Transport all Types of Machinery Including: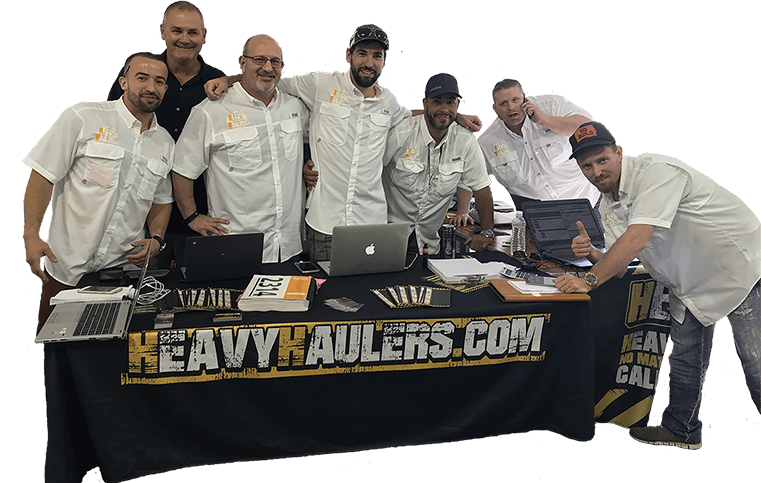 How to Transport Heavy Machinery
We are a team of experts that specializes in the transportation, relocation, and moving of heavy machinery. From agricultural, forestry, and construction equipment, we have fine-tuned our logistics to make your work more adaptable. Whether you are a contractor or a firm, out team f pilot cars, drivers, and carriers are always on standby to see each project to the end.
When it comes to transporting heavy machinery, we simply breakdown the whole process into manageable tasks each handled by an exclusive team of our specialized employees. Find out more on what it takes to deliver your heavy machinery to its destination by calling us or chatting with any of our agents countrywide.
Common Trailer Types Available from Heavy Haulers
Heavy Haulers specializes in hauling heavy loads such as construction equipment, oil field rigging and Super Loads. We are wideload experts! We offer an extensive range of trailer choices, including:
Max Weight: 48,000 lbs. | Max Length 53 ft. | Max Width 8.5 ft. | Max Height 11 ft.




Max Weight: 45,000 lbs. | Max Length 29 ft. | Max Width 8.5 ft. | Max Height 11.5 ft.
Max Weight: 150,000+ lbs. | Main Deck Length 29 ft. | Well Width 8.5 ft. | Legal Height Limit 11.6 ft.




Max Weight: 48,000 lbs. | Max Length 53 ft. | Max Width 8.5 ft. | Max Height 8.5 ft.
HEAVYHAULERS.COM
START YOUR SHIPMENT TODAY!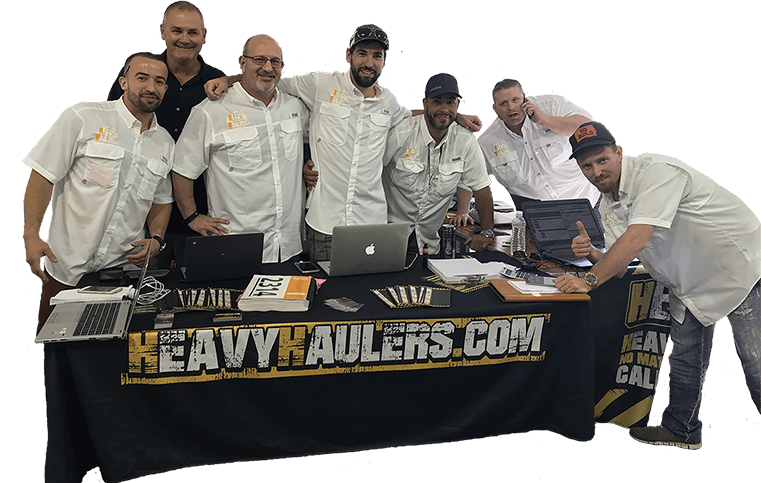 Common Equipment Heavy Haulers Transports
Trust Heavy Haulers to transport any brand of equipment you own. Most of our drivers are experienced heavy-machinery operators who can safely maneuver your loads aboard our trailers. Some of the brands we have shipped include:
Oshkosh

Allis Chalmers

Toro

JLG

Roadtec

Genie

Telsmith

Gradall

Atlas Copco

Huskvarna
Heavy Haulers Ships Across All 50 States
Alabama - Alaska - Arizona - Arkansas - California - Colorado - Connecticut - Georgia - Hawaii - Idaho - Illinois - Indiana - Iowa - Kansas - Kentucky - Louisiana - Maine - Maryland - Massachusetts - Michigan - Minnesota - Mississippi - Missouri - Montana - Nebraska - Nevada - New Hampshire - New Jersey - New Mexico - New York - North Carolina - North Dakota - Ohio - Oklahoma - Oregon - Pennsylvania - Rhode Island - South Carolina - South Dakota - Tennessee - Texas - Utah - Vermont - Virginia - Washington - West Virginia - Wisconsin - Wyoming
Visit Heavy Haulers for All Your Machinery Transport Needs
The information provided by our employees allows a shipper to have the support they require to choose their next machinery shipper with peace of mind, with confidence, and without the difficulty of trying to find a qualified machinery shipping company. You merely have to consult with our specialists to determine the accurate price. Also, by hiring Heavy Haulers, you will be able to relax with the satisfaction of knowing that you are receiving a top of the line machinery shipping service at a fantastic price.
Consequently, this fact signifies that you will be able to visit our business and we will then help you determine the right shipping service for your needs. Forget about the hassle of visiting different providers with the aim of discovering a competent machinery shipping service provider. Therefore, you ought to be cognizant that all you have to do is contact us and we will take care of the rest. Give us a call toll-free at (800) 908-6206 or click the button below to fill out a form to request a shipping quote. We look forward to serving you!