Transporting a CAT 450 Backhoe to Illinois
Our services are offered to clients looking to transport construction equipment, agricultural machinery, and mining equipment. Heavy Haulers was recently tasked with the transportation of a CAT 450 Backhoe. The shipment was to be delivered in 48 hours from Chester, PA, to Decatur, IL. Julian, our top specialist was assigned the operation and immediately set out to load the vehicle.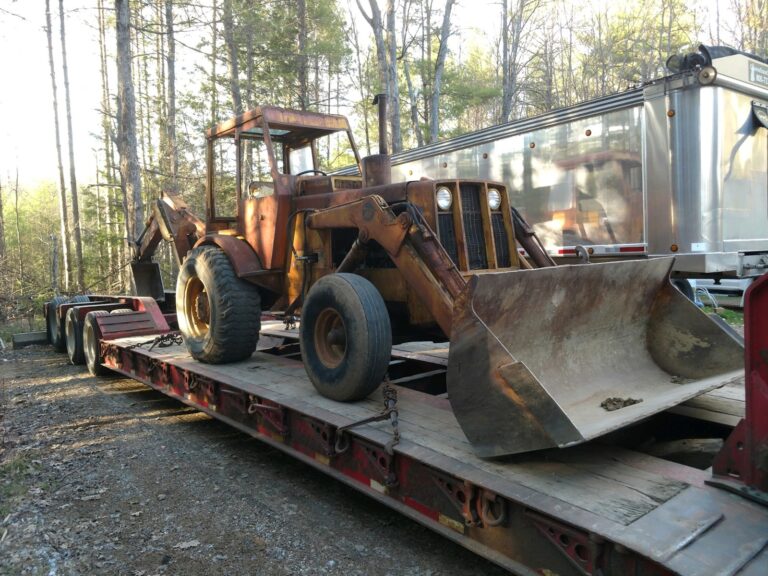 Timely CAT 450 Backhoe Shipping Services Across the Country
Heavy Haulers has handled similar operations in the past. Using our previous shipping records, Julian found it easier to delegate responsibilities among specialists in his team. The CAT 450 Backhoe had a back actor and a boom, which made a lowboy trailer suitable for the operation. The client had hired the heavy machinery for his construction works and wanted it shipped to the leaser before the expiry of the agreed period. Julian understood the importance of timing and immediately began processing the request.
Throughout the operation, Julian ensured the client was updated on the progress of their shipment. Our affiliates in Illinois worked hand-in-hand with our agents and ensured the CAT 450 Backhoe was offloaded safely. The client was handed a detailed report of the operation's progress. Checks were made to the vehicle, and Julian ensured the tractor was in satisfactory condition. At Heavy Haulers, we hold the clients' satisfaction in high regard. That's why we follow up with the client even after the operation is complete.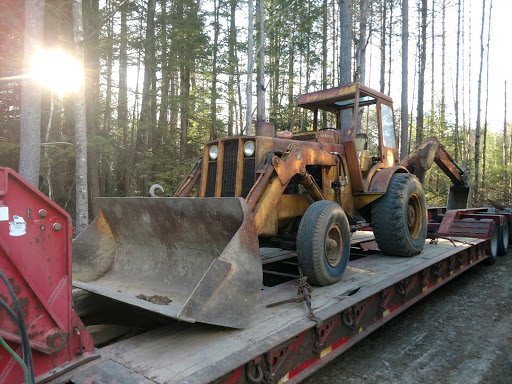 Professional CAT 450 Backhoe Transportation Services
We have handled numerous tractor transportation operations in the past. In our years of operation, we have implemented techniques that make us the trusted tractor transport services provider. We use high-end equipment and integrate technological features into our operations. This helps reduce the cost of mobility and keep our rates consistent. With specialists such as Julian handling our oversized load shipments, it's no wonder we are ranked as the best tractor transport services provider. We handle all kinds of heavy load shipments. Our agents are on standby to process your request.
Get Your Backhoe Transport Quote Now!
Step 1:

Fill Out Quote Form

Fill out the short & easy quote form.
Step 2:

Speak With An Agent

We'll pick up your heavy equipment or vehicle.
Step 3:

Get Transported On Time

We deliver on time so you can get back to work.
Trust Only The Best.