Quality Lawn Mower Transport with Heavy Haulers
At Heavy Haulers we can transport your lawn mower locally or across the country with ease. We have over a decade of experience transporting lawn mowers and other heavy equipment. Whether you're moving one lawn mower or several, we can get them delivered on time and safely. Shipping a lawn mower is done with precision and skill to ensure that the transport process is handled efficiently. We make sure that you have a quality lawn mower shipping experience.
Moving your lawn mower where it needs to be is easy with Heavy Haulers. We start with a free shipping estimate, with no hidden fees. As the industry leaders in shipping lawn mowers, we strive to find you the most affordable prices and the best driver. We are licensed, bonded, and insured, so you can rest assured your lawn mower transport is being handled by the experts. Give us a call now and let's get started today! (800) 908-6206
Contact Our Expert Shipping Specialists
(800) 908-6206
Safe Lawn Mower Transport and On-Time Delivery
Picking the right lawn mower towing service is easy with us. One quick call to the team at Heavy Haulers gets you started. We offer safe, reliable lawn mower transport, not just riding mowers, but everything that your landscaping business needs to function reliably. This includes edgers, hedge trimmers, weed whackers, and anything else you need.
At Heavy Haulers, we understand that time is money, so you need your lawn mower delivered on time, every time. We take the guesswork out of moving a riding lawn mower for you – with a fleet capable of shipping everything from a small John Deere home mower to airplane wings and backhoes, we have just the right truck or flatbed trailer for hauling a lawn mower. Call us now and let's get started! (800) 908-6206
How to Ship Lawn Mowers with Heavy Haulers
Shipping a lawn mower with Heavy Haulers begins with a quick phone call to one of our logistics managers. They'll ask the dimensions and weight of your mower, along with the make and model. Our team then determines the best rig to move your mower, whether its an extended bed pickup truck or a larger flatbed with a ramp to drive the mower up.
Loading your mower for transport is a job for professionals. We'll ensure that it's secured and all the fluids and gas are drained out of it for safety. The drivers at Heavy Haulers are licensed and bonded, insured for your protection. They're professionally trained to properly load your lawn mower and any other landscaping equipment and delivery are fast, on your timetable. The route planners determine the best way to ship your lawn mower, so that it's on time, ready for you to get to work. We'll even give you an online code so that you can track your shipment in real-time.
Common Lawn Mowers Types Heavy Haulers Transports
Express Lawn Mowers
These multi-blade mowers are best suited for large fields, such as golf courses or sports pitches. The speed of the mower, as well as the size, enables the user to quickly clear the grass to a uniform length. These mowers are heavy and are powered by a gas motor.
Riding Lawn Mowers
Riding lawn mowers are a smaller scale than the express mowers but operate on the same principle. These are the mowers you'll typically see your neighbors using, as they're ideal for suburban lawns. They're generally gasoline-powered and don't take special training to operate.
Walk-Behind Lawn Mowers
These mowers are best for steep hills, as there's greater control going up and down a steeper surface with a walk-behind mower. These can range in size from manually operated ones, with rotating blades around a cylindrical core, to high-powered mowers capable of mowing up extremely steep surfaces.
Robotic Lawn Mowers
These are sturdy machines perfect for the elderly who have a hard time mowing, or those with allergies. However, the robotic components mean that they need careful shipment. They're directed via remote or even an app on your phone.
Common Lawn Mowers Manufacturers Heavy Haulers Transports
Cub Cadet Lawn Mowers
Most Cub Cadet engines are pro-grade and will have enough power to handle most tough lawn maintenance. An entry-level Cub Cadet mower is perfect for those with a larger lawn. This company manufacturers both riding and walk-behind mowers. Cub Cadet zero-turn rider won't have many of the bells and whistles of a larger tractor, but it has speed on its side.
Exmark Lawn Mowers
Exmark offers a comprehensive line of mowers, from walk-behind and riding to robotic mowers. The zero-turn and laser X models are popular for professional landscapers, as they're durable, long lasting, and dependable. Exmark is an outstanding choice due to wide selection, easy maintenance, powerful engines, and heavy-duty construction.
Express Lawn Mowers
Simple mowers and efficient design are the hallmarks of Express mowers. The company focuses on affordable mowers that are easy to operate, and are American made. These are best for homeowners.
Systemic Commercial Lawn Mowers
These are best for professional; landscapers, made with durable parts and eta blades to increase the speed of moving. This company makes both walk-behind and riding mowers, but their express mowers are the most commonly sold.
Husqvarna Lawn Mowers
Husqvarna is a brand with solutions homeowners and professional landscapers can count on. The company is known across the globe, but these mowers are trusted in neighborhoods for quality. Whether the buyer has a postage-stamp backyard or those that maintain commercial properties, buyers find innovative and high-quality options from the masters of cutting at Husqvarna.
John Deere Lawn Mowers
Ths company is known for being the iconic brand for farming, but their precision machinery translates well to landscaping, too. John Deere offers a full line-up of tough, intelligently-designed mowers to meet everyone's needs.
Toro Lawn Mowers
Toro offers walk behind lawn mowers, walk power mowers, and push mowers for a homeowner with any size lawn. They also have riding and industrial lawn mowers for landscaping and yard businesses. Toro is a broad brand covering all aspects of lawn mowers.
Briggs & Stratton Lawn Mowers
This iconic bright red mower is made in both small riding and push versions, perfect for the homeowner. The push mowers have a folding aspect, allowing easy storage without damaging the intricate parts. Briggs & Stratton prides itself on the fast start and comprehensive safety features and intuitive user experience.
Craftsman Lawn Mowers
Best known for tools, Craftsman mowers are engineered with the same precision as the household tools. Craftsman makes both self-propelled walk-behind mowers and an extensive line of riding lawn mowers for a variety of different lawn sizes. The self-propelled mowers are available in both the bagged and bagless versions.
See what you need?
Call us for a FREE Shipping Estimate at (800) 908-6206
Common Trailer Types Available from Heavy Haulers
Heavy Haulers specializes in hauling heavy loads such as construction equipment, oil field rigging and Super Loads. We are wideload experts! We offer an extensive range of trailer choices, including:
Max Weight: 48,000 lbs. | Max Length 53 ft. | Max Width 8.5 ft. | Max Height 11 ft.




Max Weight: 45,000 lbs. | Max Length 29 ft. | Max Width 8.5 ft. | Max Height 11.5 ft.
Max Weight: 150,000+ lbs. | Main Deck Length 29 ft. | Well Width 8.5 ft. | Legal Height Limit 11.6 ft.




Max Weight: 48,000 lbs. | Max Length 53 ft. | Max Width 8.5 ft. | Max Height 8.5 ft.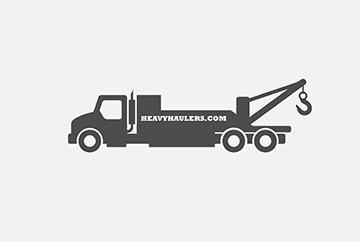 Heavy Haulers Comprehensive Lawn Mower Equipment Services
● Shipping a lawn mower

● Hauling a lawn mower

● Lawn mower transport

● Local lawn mower shipping

● Long distance lawn mower transport

● How to ship a lawn mower

● Lawn mower delivery
HEAVYHAULERS.COM
START YOUR SHIPMENT TODAY!