Transport Your Backhoe Anywhere in North America, Canada and Mexico!
Heavy Haulers is the go-to heavy equipment transportation service for contractors and builders across the United States, Canada, and Mexico. With years of experience loading and transporting backhoes and other construction gear through crowded metro streets and into undeveloped terrain, Heavy Haulers understands just how to safely transport your backhoe. Our professional team offers door-to-door transport along a route designed to get your backhoe from one job site to the next safely and on time. Get started now with a call to (800) 908-6206.
Fast, Easy and Insured Backhoe Shipping Services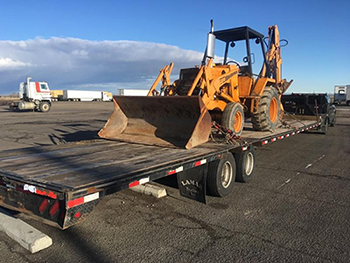 Choosing Heavy Haulers to ship your backhoe is a choice for experienced, full-service transportation. Our selection of trailers and trucks have been carefully chosen to accommodate different sizes of backhoes, from smaller earth movers capable of being transported on a lowboy trailer to the expansive bucket and earth loader rigs weighing over 7 tons. We know how choosing the right shipping accommodations can make a difference getting your expensive construction equipment safely to the next site- or not there at all. With a focus on safety, our professional drivers make sure that each load is secure, helping with loading and unloading to make sure your backhoe arrives undamaged.
Your Shipping Experience When you Choose Heavy Haulers to Move Your Backhoe!
Trained logistics specialists, knowledgeable about the different state and local regulations regarding road weights and transportation, will plan your route, including weigh station paperwork and customs forms. We analyze traffic patterns in busy urban areas to ensure that your equipment travels safely through traffic. For undeveloped rural areas, we carefully plan how to deliver your backhoe to ensure that it's not bogged down on back country roads. Keep up with your shipment in real time! Call us today for a free, no-obligation quote at (800) 908-6206.
Backhoes Transported by Heavy Haulers
Hauling a Caterpillar 430E Backhoe Loader
Heavy Haulers recently hauled this 2012 Caterpillar 430E Backhoe Loader from Flanders, New York, to Escondido, California. The cross-country trip was 2,900 miles long. Weight: 17,000 pounds. Length: 25 feet. Width: 8 feet. Height: 10 feet 6 inches. To haul your Caterpillar backhoe where you need it, speak directly with Tye at Heavy Haulers at (954) 839-8629.
Transporting a Caterpillar 420E Backhoe Loader
Heavy Haulers recently transported this inoperable Caterpillar 420E Backhoe Loader from Rincon, Georgia, to San Antonio, Texas. The journey south covered more than 1,150 miles. Weight: 16,000 pounds. Length: 23 feet. Width: 8 feet. Height: 10 feet. To ship your Caterpillar backhoe anywhere in the country, talk directly to Brian at Heavy Haulers at (954) 603-1344.
Transporting a Caterpillar 416B Backhoe Loader
Let Heavy Haulers handle your next Backhoe shipment. This is a Caterpillar 416B was recently hauled by Tye F. at Heavy Haulers. This Caterpillar Backhoe was picked up in Georgia and dropped off in Texas. The total journey of this Caterpillar 416B Backhoe was approximately 796 miles from pick up to drop off! If you are in need of any freight or implements to be hauled call Tye F. at Heavy Haulers! (407) 403-5982
See what you need?
Call us for a FREE Shipping Estimate at (800) 908-6206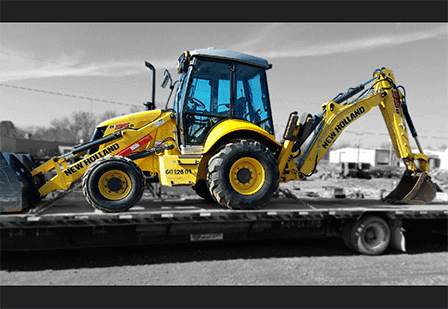 How To Ship a Backhoe Loader
Choose Heavy Haulers to ship your backhoe loader. As long as it doesn't violate height regulations, your backhoe loader can ship on a flatbed trailer. You'll need a dock to load your backhoe onto a flatbed trailer.
Larger backhoe loaders travel on step-deck trailers or RGN trailers. Either trailer will allow you to drive your backhoe loader aboard. If you're loading from the front of the trailer, you'll need to back your backhoe loader onboard. If you're loading a flatbed trailer from the rear, you drive it aboard.
Common Trailer Types Available from Heavy Haulers.
Heavy Haulers specializes in hauling heavy loads such as construction equipment, oil field rigging and Super Loads. We are wideload experts! We offer an extensive range of trailer choices, including:
Max Weight: 48,000 lbs. | Max Length 53 ft. | Max Width 8.5 ft. | Max Height 11 ft.




Max Weight: 45,000 lbs. | Max Length 29 ft. | Max Width 8.5 ft. | Max Height 11.5 ft.
Max Weight: 150,000+ lbs. | Main Deck Length 29 ft. | Well Width 8.5 ft. | Legal Height Limit 11.6 ft.




Max Weight: 48,000 lbs. | Max Length 53 ft. | Max Width 8.5 ft. | Max Height 8.5 ft.
Heavy Haulers Ships Backhoe Loaders
Heavy Haulers ships backhoe loaders. Speak with one of our logistics professionals to arrange efficient and affordable transportation for your backhoe loader. Your representative shops for the best rates for you, dispatches your load when you're ready, and shepherds your transport to a successful conclusion. Let's begin our relationship today.
Heavy Haulers offers:
Door-to-door transport
24/7 Customer Service
Free Cancellations
Contingency Insurance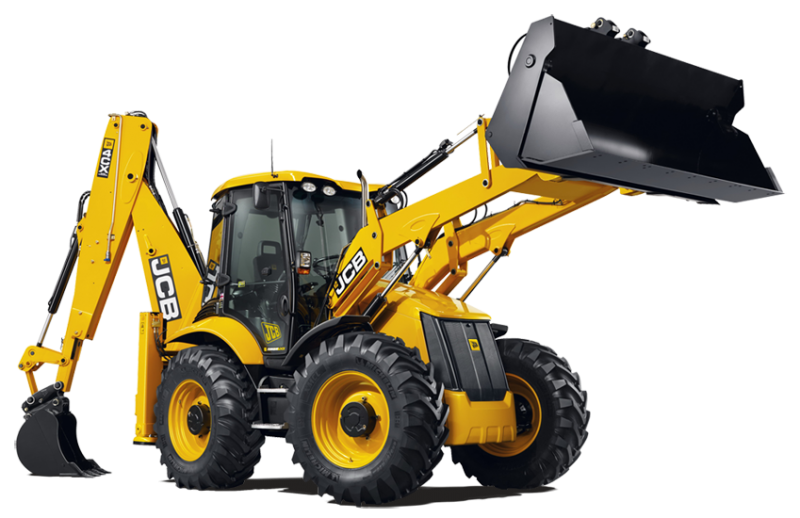 Backhoe Loader Transportation Services
Backhoe loaders combine the capabilities of rear backhoes and front-end loaders. The backhoe digs toward the loader, similar to an excavator. The front-end bucket is used to scoop and transport earth and other material.
Backhoe loaders are diesel-powered machines that travel on rubber tires. A tool carrier is a type of backhoe loader that employs multiple attachments that are interchangeable. The backhoe and the loader are controlled by hydraulics.