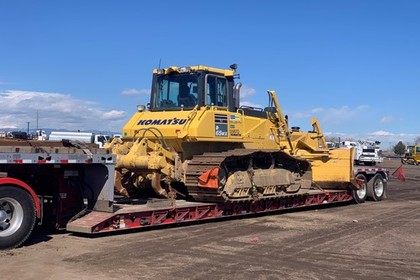 Contact Our Expert
Shipping Specialists
(800) 908-6206
The Best Construction Equipment Shipping Solutions
Heavy Haulers is here to provide shipping solutions for your construction equipment. If you're transporting construction machinery to a new job, we'll get it delivered on time. Time is money, and you need to get back to work. That's why we create construction equipment shipping solutions based on your needs. A logistics specialist will be there to provide you with quality service. We're available to handle all your equipment transport needs from dispatch to delivery.
We don't just pair your construction equipment transport with anyone. At Heavy Haulers, we make sure to find the best driver and rig. Your construction equipment is essential to your business. We want you to have a quality shipping experience that let's you get back to work with ease. Construction transport equipment ranges from standard flatbeds to twenty axle HD trailers. Our construction equipment transport specialists are waiting to help pair you with the right one. Call now! (800) 908-6206
Top Quality Construction Equipment Transport Services
Whether you're transporting construction equipment to a new job or a new owner, we're here to make it happen. Our logistics specialists will make sure to answer all your questions. They're available anytime you need them. It's our goal to provide a quality construction equipment shipping experience.
Our construction transport specialists are experts in oversize load shipping. From backhoes to bulldozers and more, we'll find the best transport solution. Hauling construction equipment is done with precision and care. We make sure to deliver on time so you can get back to work. If you need domestic or international construction equipment shipping, we're here for you. Let's get started! (800) 908-6206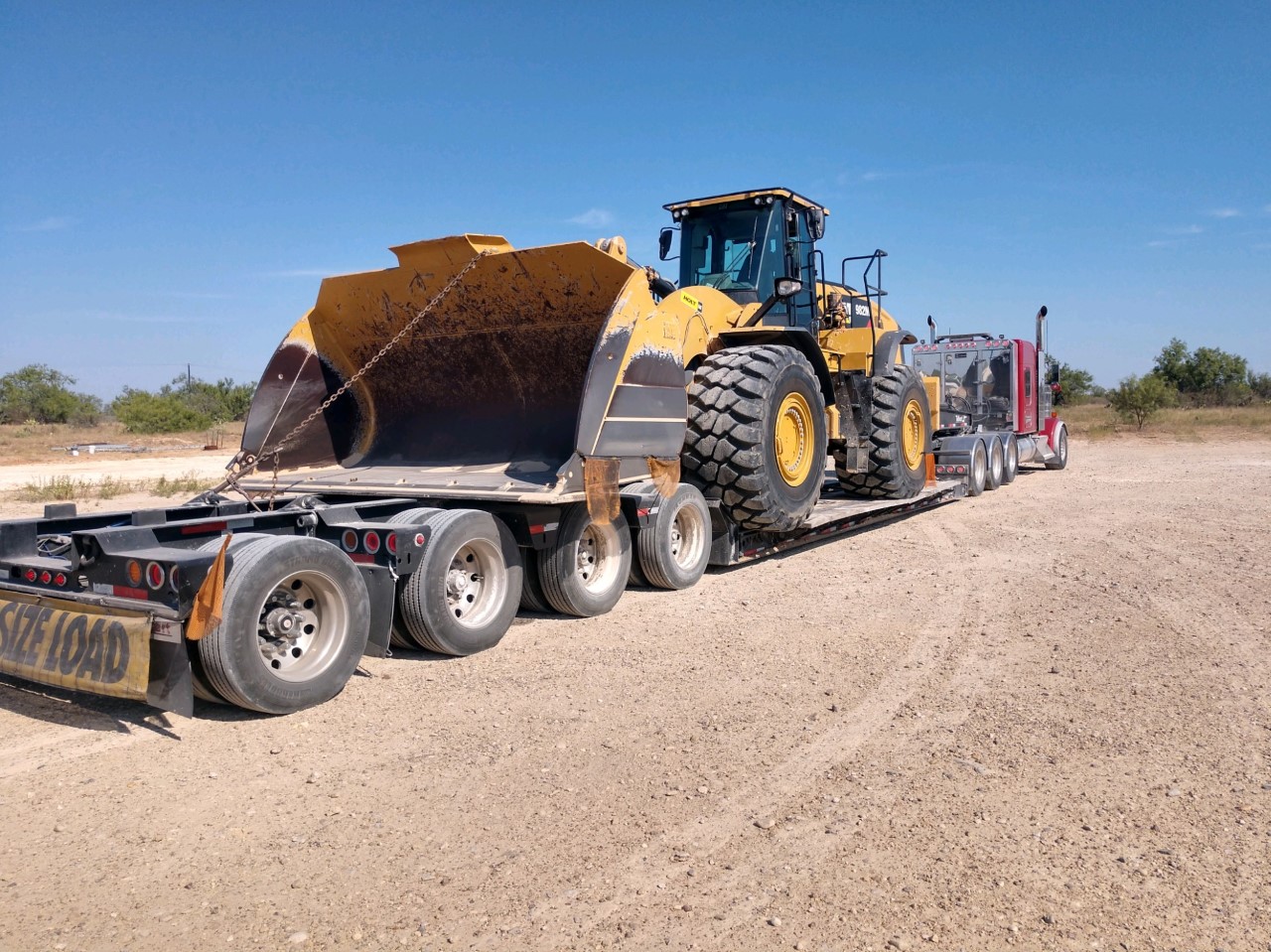 Best Tips for Shipping Construction Equipment
● Avoid construction equipment wide loads by breaking down equipment and removing attachments.

● Check manuals for construction equipment shipping preparation. Tips such as:

● Latching doors

● Disconnecting batteries

● Covering stacks

● Costs of shipping construction equipment vary based on:

● Height, weight, width, and length of machinery.

● Whether or not it is an oversize or overweight load.

● Distance to be traveled.

● Wash your construction equipment prior to shipping to document what shape it's in.

● Take pictures of your construction equipment prior to transport.
We Also Ship Construction Equipment Attachments. Click Here to Find Out More!
Speak with a Member of Our Logistics Team Now!
(800) 908-6206
Our Recent Construction Equipment Shipments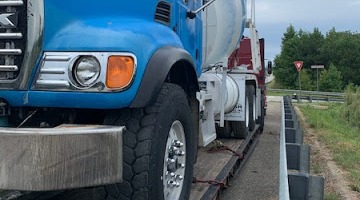 31,000 lbs Construction Vehicle transported on East Coast
Shipping From: Griffin, GA 30224

Transporting To: Miami, FL 33132

Specs: Mack Concrete Truck; 33L X 8W X 12H; 31,000lbs

Transport Specialist: Jay Hays
(561)214-4984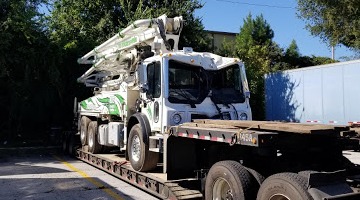 54,000 lbs Concrete Pump Truck transported into Alvardo, Texas
Shipping From: Braselton, GA 30517

Transporting To: Alvarado, TX 76009

Specs: Concrete Pump Truck; 35L X 8W X 12.9H; 54,000lbs

Transport Specialist: Nick H.
(772) 238-2766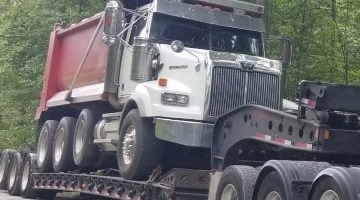 Construction Waste Dump Truck Transported Cross Country
Shipping From: Philippi, WV 26416

Transporting To: Defuniak Springs, FL 32433

Specs: Dump Truck; 28LX 8.5W X 11H; 29,500lbs

Transport Specialist:Nick H.
(772) 238-2766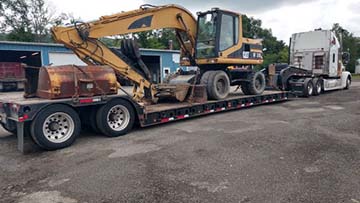 Caterpillar M315 Mobile Excavator Hauled on an RGN Trailer
Shipping From: Newark Valley, NY 13811

Transporting To: Abington, MA 02351

Specs: Caterpillar M315 & (2) Small Buckets; 29L X 8.2W X 10.6H; 36,000lbs; 122HP

Transport Specialist: Mike Phillips
(754) 203-8914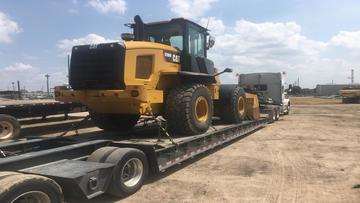 2016 CAT 926M transported intrastate within Texas
Shipping From: Houston, TX 77073

Transporting To: Pleasanton, TX 78064

Specs: 2016 CAT 926M; 25L X 8.6W X 12.1H; 30,000lbs

Transport Specialist: Sam Duncan
(561) 931-6741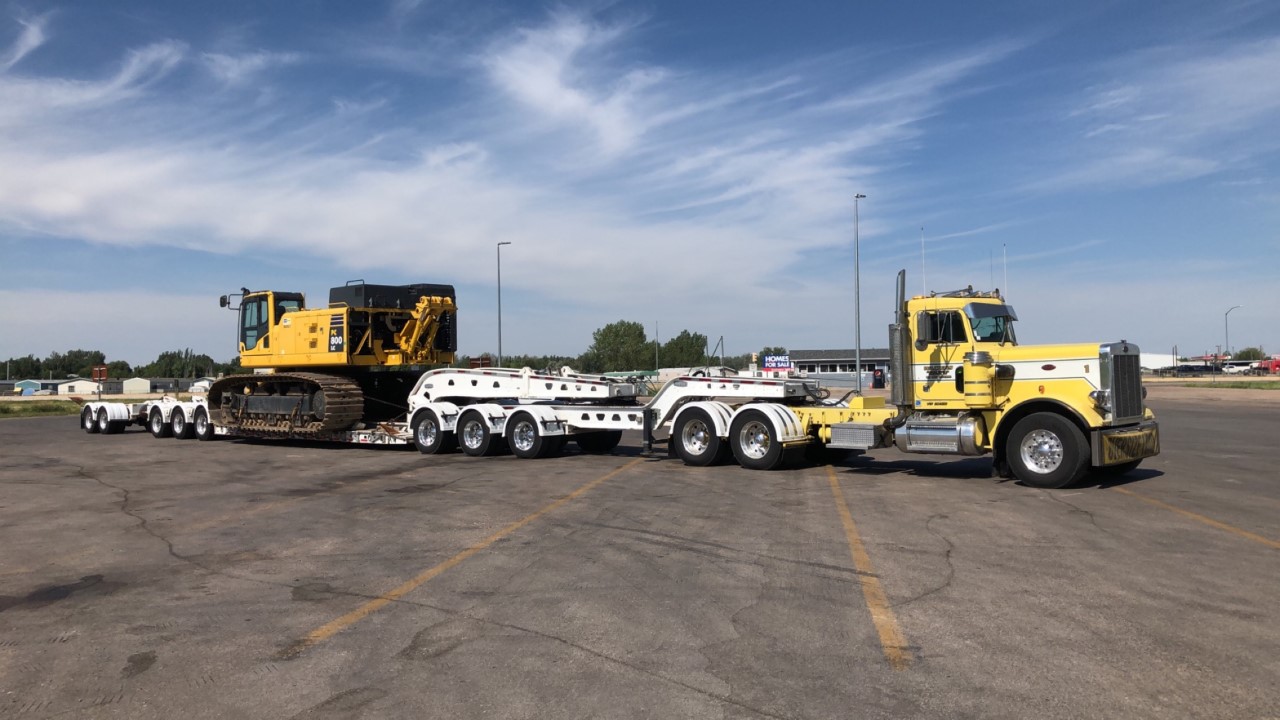 Komatsu PC800LC-8 Large Excavator Shipped on an 11 Axle RGN
Shipping From: Gillette, WY 82718

Transporting To: Kimball, SD

Specs: Komatsu PC800LC-8; 16.5L X 13W X 11.7H

Transport Specialist:Mike Phillips
(754) 203-8914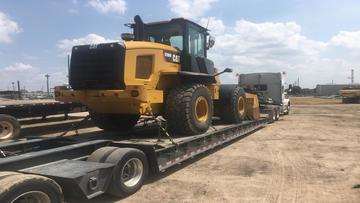 How to Ship Construction Equipment
Because construction equipment is large, and often considered an oversize or wide load haul, it requires specialty shipping services. Our logistics team will guide you through the construction equipment shipping process. Larger construction equipment may require cranes for onloading and offloading or may need to be broken down. Some machinery may just need a ramp to drive up. A Heavy Haulers team member will be able to let you know what works best, based on the type of construction equipment, the size, and the weight. Shipping construction machinery may also require escorts and pilot cars, which we can handle for you. At Heavy Haulers we provide a quality construction equipment transport experience. Call now! (800) 908-6206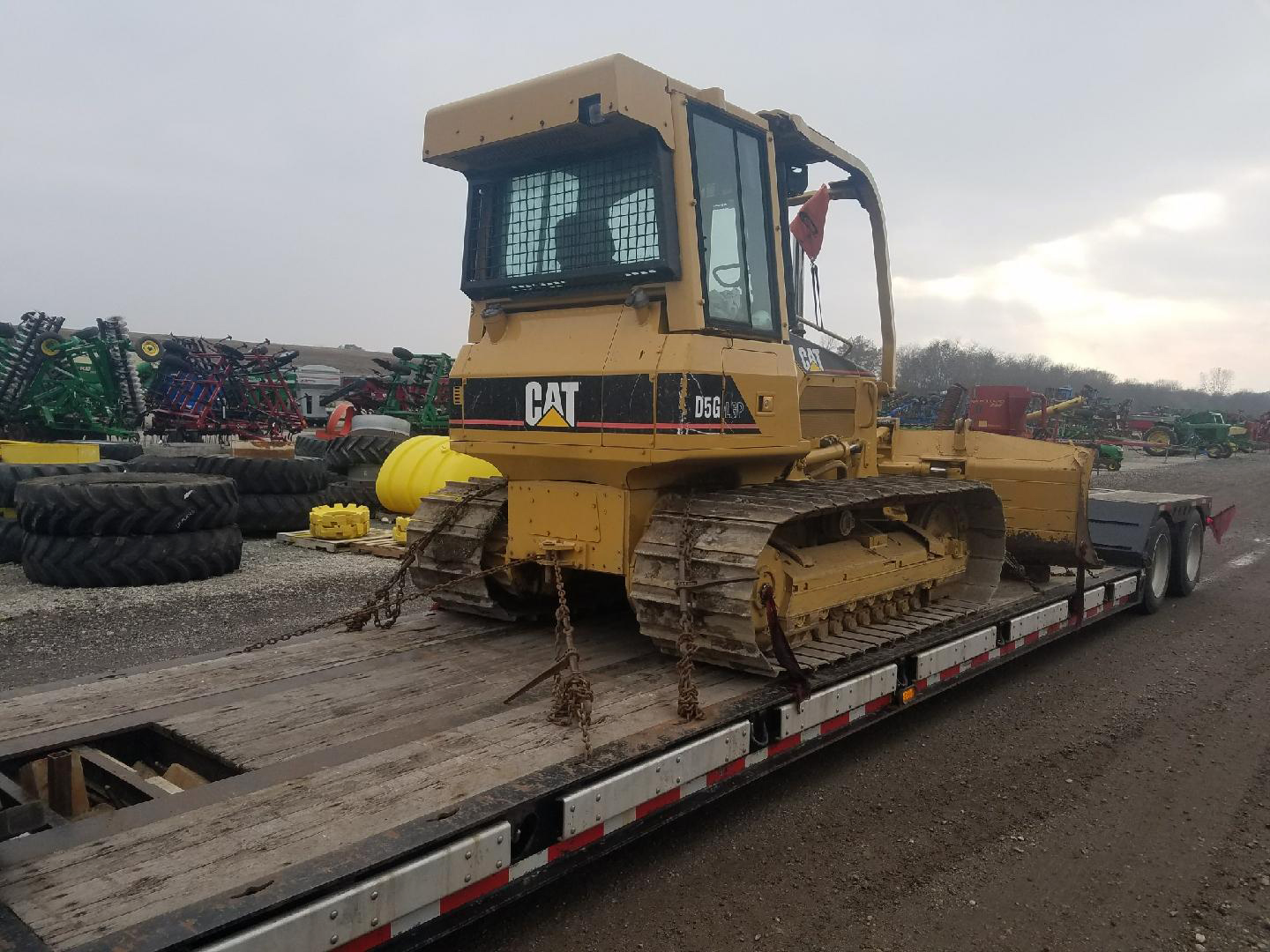 Shipping Construction Equipment With Heavy Haulers!
Successful construction companies rely on moving quickly from one site to the next. When you transport heavy construction equipment, from backhoes to winches to jackhammers, there isn't room for error. You need to get back to work, so we need to get your construction equipment delivered on time. By doing our job efficiently, you can do yours. We're here to make sure you have construction equipment transport you can rely on.
Our logistics specialists will map out the best route to ship your construction machinery. Different roads have different transportation laws and may not be constructed to support larger pieces of equipment. That means consideration is needed when planning a route. We work with a team who understands how to transport construction equipment, so you can be confident in our services. Call now for a free shipping estimate! (800) 908-6206
Common Types of Construction Equipment Heavy Haulers Transports
Construction equipment comes in plenty of shapes and sizes. Each piece of machinery is vital to the job. We've successfully moved thousands of pieces of construction equipment throughout North American and Worldwide, including the following.
Common Construction Equipment Bases We Transport
Heavy Haulers can even move crane bases and other pieces for bridge construction and demolition. We can also move rigging and material loaders, small breakers to power your heavy equipment, and plates needed to brace your heavier gear. Our door-to-door service includes disassembly from the initial location and re-assembly at the new job site.
We Ship Construction Equipment by Land and Sea
Heavy Haulers can ship construction equipment by land or sea. Whether you need to transport machinery down river or overseas, we'll make sure it gets there. Our international team ships construction equipment to any country in the world. We handle port to port shipping solutions, as well as domestic hauls.
We also provide construction equipment transport solutions for dense urban areas. The challenge is finding ways to nagivate through packed city streets, and limited access areas. The solution is calling Heavy Haulers. We provide shipping solutions for limited access delivery and high traffic areas. No matter the transport need, we'll make it happen. Call now! (800) 908-6206
Transporting Construction Equipment to Rural Areas
Shipping construction equipment into undeveloped areas has its own set of challenges. Many rural areas have gravel or dirt roads, tough for heavy loads to navigate without getting bogged down. Heavy Haulers provides construction equipment shipping solutions with these challenges in mind. We find the best driver and rig to deal with rough terrains. At Heavy Haulers we transport your construction equipment safely and get it there on time. Call now! (800) 908-6206
Common Construction Equipment We Transport Include:
Common Trailer Types Available from Heavy Haulers
Heavy Haulers specializes in hauling heavy loads such as construction equipment, oil field rigging and Super Loads. We are wideload experts! We offer an extensive range of trailer choices, including:
Max Weight: 48,000 lbs. | Max Length 53 ft. | Max Width 8.5 ft. | Max Height 11 ft.




Max Weight: 45,000 lbs. | Max Length 29 ft. | Max Width 8.5 ft. | Max Height 11.5 ft.
Max Weight: 150,000+ lbs. | Main Deck Length 29 ft. | Well Width 8.5 ft. | Legal Height Limit 11.6 ft.




Max Weight: 48,000 lbs. | Max Length 53 ft. | Max Width 8.5 ft. | Max Height 8.5 ft.
Common Equipment Heavy Haulers Transports
Trust Heavy Haulers to transport any brand of equipment you own. Most of our drivers are experienced heavy-machinery operators who can safely maneuver your loads aboard our trailers. Some of the brands we have shipped include: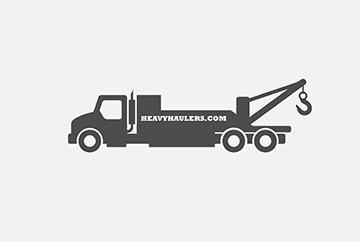 Heavy Haulers Comprehensive Construction Equipment Services
● Shipping construction equipment

● Construction equipment transport

● How to ship construction equipment

● Construction machinery towing services

● Construction machinery shipping in the US, Canada, and Mexico

● Hauling construction equipment with various trailers

● How to move construction equipment

● The types of construction machinery Heavy Haulers transports







11423605

MILES TRAVELED






1214292

LOADS SHIPPED







1315658103

TONS TRANSPORTED






921637

CLIENTS SATISFIED