FORKLIFT SHIPPING SERVICES
Rely upon Heavy Haulers to ship your forklift anywhere in the country. Heck, we can take it to Mexico or Canada if you need it! Heavy construction forklifts or lighter warehouse forklifts, it doesn't matter to us. We want to haul your forklift to its next destination. Call us, (800) 908-6206.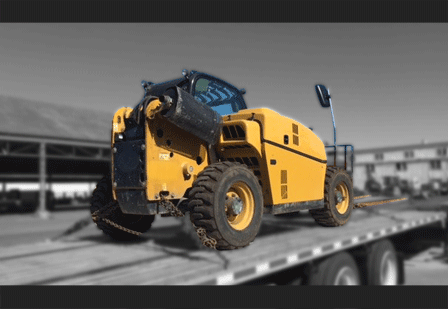 How To Ship a Construction Forklift
Choose Heavy Haulers to ship your construction forklift. Most construction forklifts, such as small telehandlers, can travel aboard a flatbed trailer. Height and weight usually aren't issues, but loading can be an issue. You'll need a dock, or a larger forklift, to load your construction forklift aboard a flatbed trailer.
Larger machines, such as rough-terrain forklifts, require a step-deck trailer or an RGN trailer for shipping. Telehandlers, too, can be large enough to require step-deck trailers or RGN trailers. To load your forklift on a step-deck trailer or RGN trailer, you'll drive forward to load from the front of the trailer. If you use a flatbed, you'll have to back the forklift onboard.
Common Trailer Types Available from Heavy Haulers.
Heavy Haulers specializes in hauling heavy loads such as construction equipment, oil field rigging and Super Loads. We are wideload experts! We offer an extensive range of trailer choices, including:
Step Deck/Drop Deck Trailer

Max Weight: 48,000 pounds | Max Length 53 ft. | Max Width 8.5 ft. | Max Height 11 ft.




Lowboy Trailers

Max Weight: 100,000+ lbs. | Max Length 30 ft. | Max Width 8.5 ft. | Max Height 14 ft.
Removable Gooseneck Trailer (RGN)

Max Weight: 150,000+ lbs. | Main Deck Length 29 ft. | Well Width 8.5 ft. | Legal Height Limit 11.6 ft.




Flatbed Trailer

Max Weight: 48,000 pounds | Max Length 53 ft. | Max Width 8.5 ft. | Max Height 8.5 ft.
Types of Equipment Heavy Haulers has Experience Transporting
Trust Heavy Haulers to transport any brand of equipment you own. Most of our drivers are experienced heavy-machinery operators who can safely maneuver your loads aboard our trailers. Some of the brands we have shipped include:
Heavy Haulers Ships Construction Forklifts
Heavy Haulers ships forklifts. Speak with one of our logistics professionals to arrange efficient and affordable transportation for your forklift. Your representative shops for the best rates for you, dispatches your load when you're ready, and shepherds your transport to a successful conclusion. Let's begin our relationship today.
Heavy Haulers offers:
Door-to-door transport
24/7 Customer Service
Free Cancellations
Contingency Insurance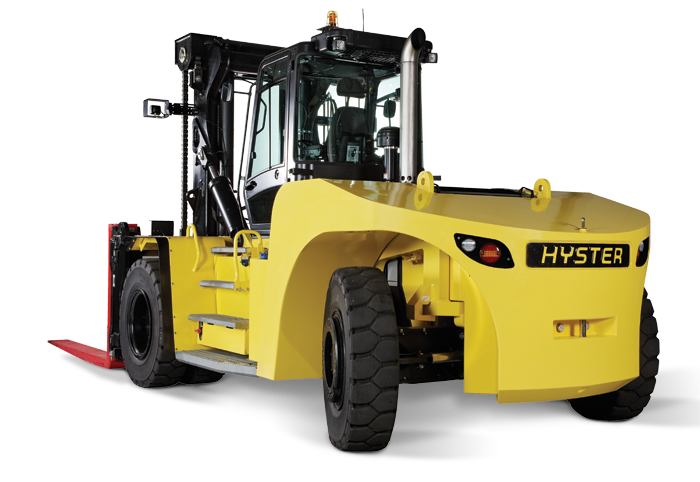 Construction Forklift Transportation Services
Construction forklifts are heavy-duty versions of standard forklift trucks. They're designed to work on rougher terrain and lift heavier loads than standard forklifts. The machines come with multiple attachments, including buckets, jibs, winches and buckets.
The two main types of construction forklifts are the rough-terrain forklift and the telescopic handler. Rough-terrain forklifts are equipped with large front tires to help navigate construction sites. Telescopic handlers, or telehandlers, use telescopic booms to lift the load.