Domestic and International Boat Transport Services
Heavy Haulers provides the best boat transport services around. Whether you need to move your boat locally, or ship it internationally, we can make it happen at the most affordable prices. Our experienced logistics team will find the best driver and trailer to haul your boat wherever you need it to be. If you need to ship your boat internationally, we offer port-to-port shipping and can help obtain all the necessary paperwork. Heavy Haulers has over a decade of experience transporting boats, and we're available 24/7 to make your shipment a success.
Heavy Haulers knows boats – from pontoons to yachts, we have made heavy and oversized equipment transport our expertise. That includes shipping all types of boats, from a small dinghy to a superload barge. We work with expert drivers who understand the details that go into safe boat hauling. When we pick up your boat, we make sure to document everything. Once it's loaded the driver will travel the best routes to get your boat delivered safely and on time. Load tracking is available so you can follow your boat during the journey. Our expert logistics team is waiting to get started. Give us a call now! (800) 908-6206
The Best Boat Shipping Company
Contact Our Expert Shipping Specialist's
(800) 908-6206
Using the knowledge and expertise we've gained for many years of heavy equipment and machinery transport, the team at Heavy Haulers has the qualifications and tight attention to detail to help ship your expensive boat anywhere you need it. Heavy Haulers is a fully insured, bonded and DOT qualified boat shipping company. We can wrap your boat for protection and carefully provide marina pick up and arrange to haul out and launch. When you book your boat transport service from Heavy Haulers, you'll receive bundled service, including a trailer if needed. Dedicated logistics specialists will arrange your boat transport, including weigh station and customs forms if needed. Heavy Haulers is a fully licensed shipper in all 50 states as well as Mexico and Canada. Our bonded drivers give you an added level of protection, as you are protected from non-performance. Our insurance is full coverage, providing another layer of protection for your marine craft.
Heavy Haulers has been hauling oversize and heavy equipment for over a decade. We are the industry leading boat transport company. When it comes to getting your boat where it needs to go safely and on time, you can count on us. We take every precaution to make sure your boat is delivered safely. We've gained the reputation for being one of the best boat transport companies, because we make sure get the shipping job done right. Our logistics team is waiting for your call. They'll provide you with a free shipping estimate and give you any details you may need to know about your boat transport. Call us now and let's get started! (800) 908-6206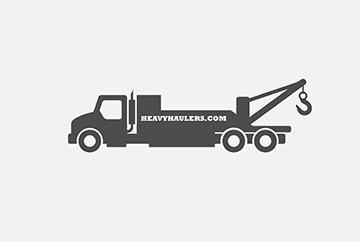 Boat Hauling Trailer Transport Services
The specific shipping services needed for your boat-hauling trailer depend on a few basic facts about its size. The height, weight, and width of your trailer will determine exactly what transport services will be necessary. For example, if your boat-hauling trailer exceeds the allowable height limit for transport, you will require an escort. When you trust the shipping experts at Heavy Haulers, you won't have to worry about what permits are needed and whether you need an escort. We will take care of all that and more. You will be in continuous contact with your transport team, so there won't be any surprises while your boat-hauling trailer is en route.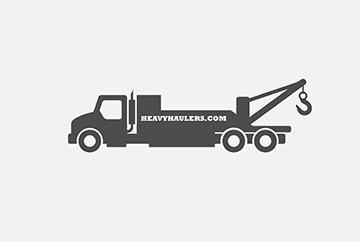 How Much to Ship a Boat and Trailer?
There are various boat transport details that go into shipping costs. It is cheaper to ship a boat if you already have a trailer, versus if you don't. Smaller boats have cheaper transport costs. So, the average cost of shipping your boat can be a couple hundred dollars if you're moving it locally, or even up to $15,000 or more, if you need to have a super yacht moved. Call us now and a logistics agent will gather all the details and find you the most affordable quote available for your boat transport.
Common Boats Heavy Haulers Transports
These low-slung boats have plenty of horsepower and are among the easiest to transport due to their lower profile and shallow hulls. With generous casting spots at both the bow and stern and a smaller "trolling" motor hanging off the bow, these sleek, small craft are perfect for the serious angler, complete with pedestal chairs, live storage, and plenty of space for poles and tackle.
BOWRIDER TRANSPORT
Perfect for day cruises and water skiing, bowriders are all about speed and fun. These are different from cuddy boats as bowriders have an open bow with seating at the help. They're best for water sports on lakes and inland waterways, and not generally used for fishing. Heavy seas or deep water may cause these boats to take on water in the gunwales.
CABIN CRUISER SHIPPING
These fast powerboats have most of the passenger accommodations in the small cabin. With all the amenities, such as toilets, showers, and full galleys, these boats are ideal for a weekend getaway with family or friends. Their size and deep V bottom make transportation a bit tricky, as there is a need to detailed, secure restrains.
CENTER CONSOLE BOAT TRANSPORT
These larger boats may be considered fishing boats, but with their power and deeper hull, they're also ideal for a range of water fun, like water skiing, gunkholing, or oyster tonging. A smaller cabin has enough amenities for passenger comfort, while the center-mounted steering console allows maneuverability and speed. These "do everything" boats are perfect for the angler who enjoys lake, sea, bay, and river fishing.
FISHING BOAT
HAULING
All-purpose fishing boats are the perfect choice for the year-round angler. These have a deeper V hull and higher sides compared to a bass fishing boat's lower profile. There's a bit of wind protection and a small walk-through to the front of the boat, although there is no extra seating at the helm. These boats have either a steering wheel or tiller, live storage, and plenty of room for poles and extra gear.
HIGH-PERFORMANCE BOAT TRANSPORT
These speedboats are built to race. The V hull cuts through the water while the performance engines and streamlined shape give an adrenaline blast like no other. Responsive steering and lightweight materials make handling delicate. Shipping these boats involves protecting the aerodynamic contours to retain their speed capabilities.
JET BOAT SHIPPING
When you require to transport materials around the work-site, look no further than Heavy Haulers pick and carry cranes. Our pick and carry cranes match their name with the stress-free operation and strength to pick up heavy cargo plus the navigation mobility to move in taut places.
MOTOR YACHT CRUISER HAULING
Take to the open seas in plush comfort with a motor yacht. A deep hull allows smooth travel through even the deepest seas, while a large guest cabin with luxe amenities ensures that even multi-day trips are comfortable. The captain has two options for steering the boat, an open "flybridge" and an enclosed cabin. These outsized yachts require plenty of space to transport and expert transport service to ensure these expensive boats travel safely.
POWER BOAT TRANSPORT
If you want speed and a fast ride through any depth of water, powerboats, designed for both lake and ocean sailing, are your boat of choice. Fast outboard motors and a streamlined design allow these sleek boats to cut through the waves.
SAILBOAT SHIPPING
Sailboats are propelled almost entirely by sails. Some may be equipped with small motors for emergencies, while others are reliant on the wind alone. Shipping these boats, with their spindly masts and movable booms, can be tricky. These boats can come with a variety of sails and equipment.
YACHT SHIPPING
These luxurious powerboats are the pinnacle of seaside travel and comfort. Some may be equipped with sails to take advantage of the ocean winds. Cabins with plenty of amenities and deep hulls for ocean travel make these large vessels a challenge to load and transport. These boats are typically wrapped to prevent damage during transport.
BOAT TRAILER SHIPPING
Boat trailers are the workhorses of the boating industry. They're designed to protect the boat's hull from scraping during transit and hold these unwieldy items steady along the roadways. Transporting boat trailers requires care in order to preserve the light aluminum integrity.
DINGHY BOAT SHIPPING
Shipping a dinghy boat is a process that will go a lot smoother if you select a reputable company to do it for you. At Heavy Haulers, we have been transporting various types of dinghy boats for a decade.
CATAMARAN SHIPPING
Heavy Haulers has been providing remarkable catamaran boat shipping services for years. We have lots of clients, and we aim to satisfy each of them. When you need the transport services, talk to our experts who will guide you through the entire process. They will also give you quote estimates for free so that you can plan your budget in a good time.
How to Ship a Boat with Heavy Haulers
Shipping your boat with Heavy Haulers is done with expert precision and care. We understand your boat is an important piece of heavy equipment, and you want it moved safely. So, at Heavy Haulers we provide quality boat transport. An experienced member of our logistics team will begin by gathering all the information on your boat. With those details, along with the origin and destination of your boat transport, we'll find you the most affordable shipping quote. Your logistics agent will find the best driver with boat shipping experience to get your boat where it needs to be. Your logistics agent will be there 24/7 for any questions or concerns you may have. At Heavy Haulers we stand by our boat transports from first phone call until delivery is complete. Call now for a free shipping estimate! (800) 908-6206
Heavy Haulers Ships Boat Hauling Trailers to All 50 States!
There are fantastic boating adventures to experience all over the United States. With Heavy Haulers in charge of transporting your boat-hauling trailer, you will soon be on your way to any ones you choose. We move boat-hauling trailers in every state in the nation, so there's no limit to where you can go for boating fun. Whether you just bought a boat-hauling trailer at auction or simply need it moved to your new location, Heavy Haulers can transport your trailer safely, regardless of distance.
Heavy Haulers offers:
Door-to-door transport
24/7 Customer Service
Free Cancellations
Contingency Insurance
Types of Boat & Trailers Heavy Haulers has Experience Transporting
Trust Heavy Haulers to transport any brand of equipment you own. Most of our drivers are experienced heavy-machinery operators who can safely maneuver your loads aboard our trailers. Some of the brands we have shipped include:
BERTRAM

BOSTON WHALER

CHAPARRAL

GRADY-WHITE

LUND
MASTERCRAFT

SEA RAY

TRACKER

YAMAHA

VIKING YACHTS
Common Trailer Types Available from Heavy Haulers
Heavy Haulers specializes in hauling heavy loads such as construction equipment, oil field rigging and Super Loads. We are wideload experts! We offer an extensive range of trailer choices, including:
Max Weight: 48,000 lbs. | Max Length 53 ft. | Max Width 8.5 ft. | Max Height 11 ft.




Max Weight: 45,000 lbs. | Max Length 29 ft. | Max Width 8.5 ft. | Max Height 11.5 ft.
Max Weight: 150,000+ lbs. | Main Deck Length 29 ft. | Well Width 8.5 ft. | Legal Height Limit 11.6 ft.




Max Weight: 48,000 lbs. | Max Length 53 ft. | Max Width 8.5 ft. | Max Height 8.5 ft.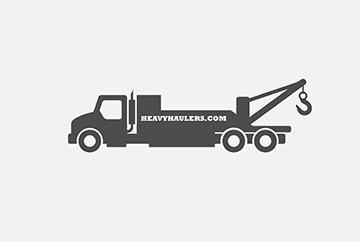 Heavy Haulers Comprehensive Boat Equipment Services
● Boat transport.

● Shipping a boat.

● How to ship a boat.

● International boat transport.

● Local and domestic boat shippers.

● Types of boats Heavy Haulers ships.

● Costs of shipping boats and trailers.