Container Shipping Services Provided by Heavy Haulers | (800) 908-6206
When it's time to find a reliable transport company to ship a container, you need Heavy Haulers. We specialize in hauling oversize loads, and no one knows more about it than us. Hauling cargo containers isn't just a sideline for us. It's what we're in business to do. When you contact us to haul a container, we will listen to what you need. Our logistics managers will plan the most efficient route for your shipment and create a realistic schedule. We will provide any permits, escorts, and pilot cars that are needed. Our shipping team will follow industry standards to load and secure your container for shipment, to keep your investment safe during transit. Our experienced drivers can deliver your container, on time and intact, to any location in the nation. Shipping container transports on trucks often utilize cranes for lifting and loading--and yes, we handle that too. Let us show you how stress-free your next container transport can be. Contact us today at Heavy Haulers for more information on transporting cargo containers.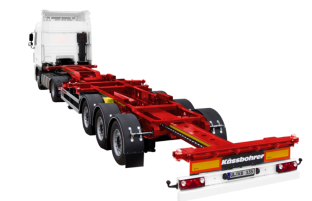 Determine the Best Shipping Container Transport Services
You need to know the exact size and weight of the cargo you need the container for, so you can ensure the item or items will fit. Also, the type of freight you are hauling is a major deciding factor in the container style you need. For instance, you need to determine if you need transport for a single heavy item or bulk amounts of small freight. Carefully consider how your cargo will be loaded into and unloaded from the container. In some instances, top loading is necessary, whereas other cargo must be loaded from the side. Then, decide if temperature control is an issue for your freight. If so, refrigerated containers are right for you.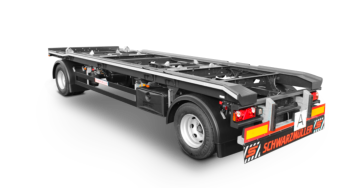 Complete Shipping Container Hauling Services
That's right! Heavy Haulers can ship your container whether its full or empty to any location in the United States as well as internationally! We have the right trailers to ship heavy or empty 20', 40' or 45' containers. We supply drivers for local short moves as well as cross-country, export, port to port, land to port, port to land. Upon request we also provide loading assistance. For a free container shipping estimate - Call (800) 908-6206.
Intermodal containers are used to ship cargo of varying shapes and weights. There is a variety of styles and sizes available, each with its own shipping purpose. Before you choose a cargo container, you need to first know the dimensions of your shipment.
There are three lengths available, 20 ft., 40 ft., and 45 ft., and shipping container sizes follow the Industrial Standards Organization, or ISO. By customizing the sizes, cargo containers are able to meet the international trade demands. There are 12 different types of ISO containers available.
See what you need?
Call us for a FREE Shipping Estimate at (800) 908-6206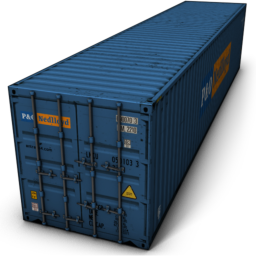 20-Foot Shipping Container Dimensions and Weight
20'/40' Dry Container Shipping
This container is used for general purpose cargo. Its interior width is 7'8 1/8" and the interior height is 7'6 1/4". The 20' dry container can haul a payload of 47,899 pounds. The 40' container can haul 59,039 pounds of cargo.
20-foot Ventilated Container Shipping
Some cargo needs ventilation during shipping, such as green coffee beans or other fresh food items. The ventilated container provides the proper amount of ventilation and is able to haul 47,899 pounds of cargo.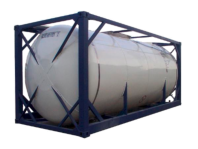 20-foot Tank Container Shipping
This cargo container is designed for shipping liquid payloads, such as food and beverage items, oils, and chemicals. The load capacity for a 20' tank container is 6,450 gallons.
20' / 40-foot Flat Rack Container Shipping
This flat rack container is perfect for extremely heavy payloads, oversize freight, building supplies, construction equipment, and heavy machinery. The open long sides on the flat rack container accommodate oddly shaped equipment and allow for safe shipping of bulky items. A 20' flat rack can haul up to 92,800 pounds and has a width of 8' and a height of 7'3 7/8". A 40' flat rack container is made for oversize cargo, construction equipment, heavy machinery, or construction supplies. A 40' flat rack can haul a maximum payload of 85,429 pounds.
20-foot Open Top Container Shipping
The open top design on this container allows for shipping of overheight cargo and facilitates top loading. It has a maximum weight capacity of 47,619 pounds.
20-foot Refrigerated Container Shipping Services
The refrigerated container provides temperature control for safe shipping of food and beverage items. It can carry 60,230 pounds of cargo.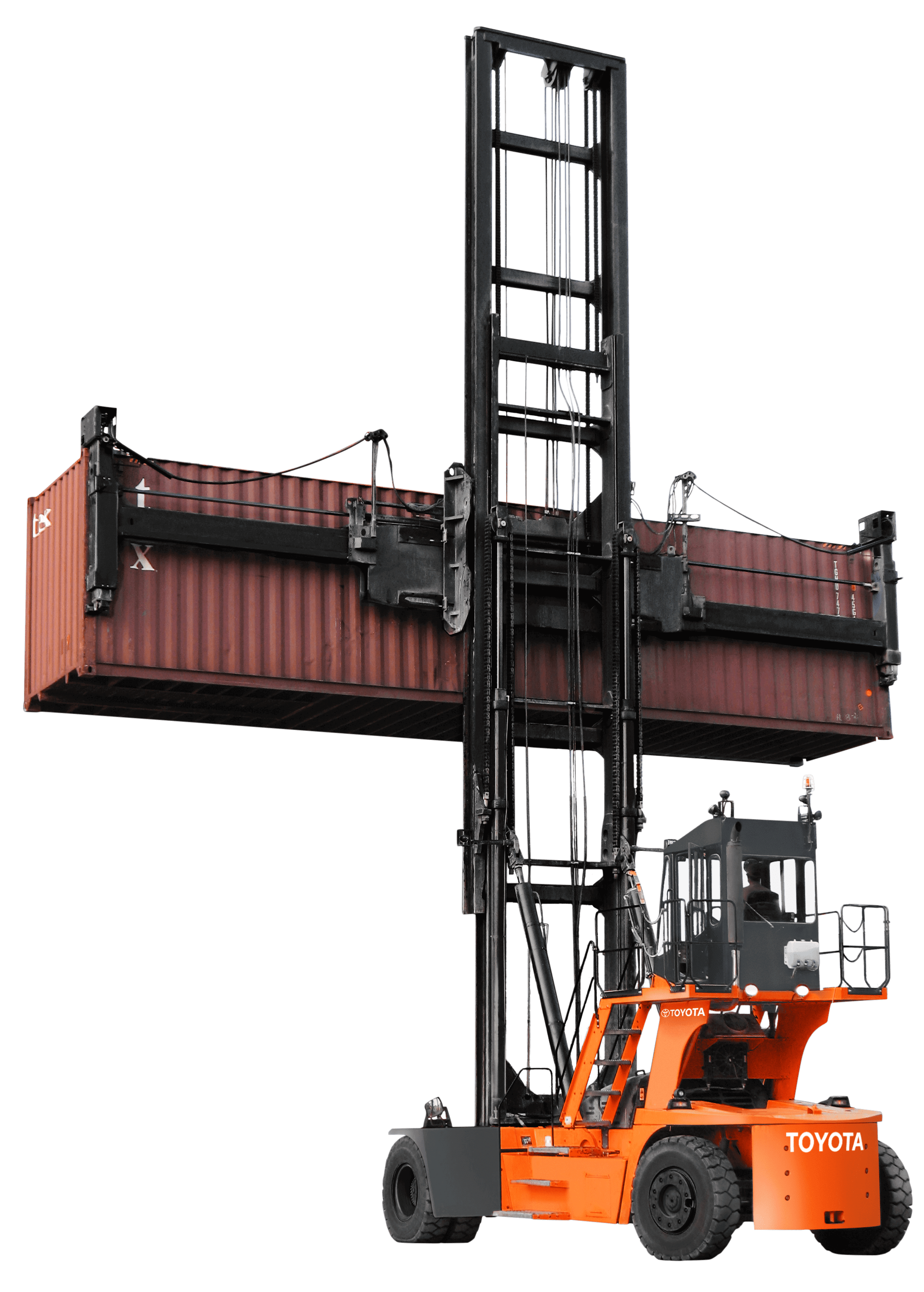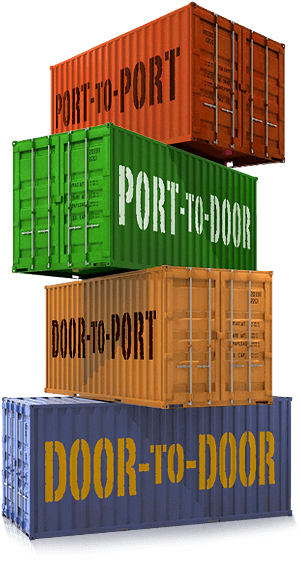 40-Foot Container Dimensions and Weight
40-foot Open Top Container Towing Services
This is the answer to all your top loading needs. It also works great for extremely tall or long freight, since the top is not closed. A 40' open top container can carry 58,709 pounds of payload.
40-foot High Cube Container Hauling
This is larger than the standard 40' dry container. It can handle a maximum payload of 58,448 pounds.
40-foot Refrigerated Container
This is ideal for perishable cargo, such as food items, or any cargo that need temperature control during shipping. The 40' refrigerated container can handle a payload up to 56,275 pounds.
45-foot High Cube Dry Container
This is a general purpose cargo container. The high cube design allows for greater cargo height. This container can carry up to 64,050 pounds of freight.
Here's How Heavy Haulers Knowledge of Shipping Container Dimensions is Beneficial!
Standard containers measure 20'x 8'x8'6", but 40' and 45' containers have become just as popular. Made from 4mm thick steel and square tubing frame. The sides of a container are built from 14 gauge corrugated rolled steel. This gives rigidity to the container, which is then welded to the steel frame. The container floor is constructed of the same 4mm steel tubing that is used to create the frame. A 28mm plywood floor is screwed to the cross braces of the container.
The corner posts of a container are made to handle 153,000 pounds when as many as nine containers can safely be stacked atop each other, leaving a 7'2"x7'6" door on one end of the stack. A standard empty 20' container weighs around 5,500 pounds and has a maximum payload capacity of 65,000 pounds of cargo. Containers must be sturdy to carry massive payloads of construction equipment and supplies, heavy machinery, and food items in bulk.
Having the right skills and equipment to move shipping containers is essential. Not only do you want the container to arrive without damage, but for the freight inside to be intact. Heavy Haulers is one of the leading container shipping companies because we have both the knowledge and experience to transport your container efficiently. Based on the dimensions and weight, we'll pair you with the best tractor trailer, cranes, pilot cars, escorts, or ships available to move your container. Call now! (800) 908-6206
Speak with a Member of Our Logistics Team Now!
(800) 908-6206
Common Shipping Container Manufacturers We Ship
China International Marine Container Group (CIMC)

Singamas Container Holdings

CXIC Group Containers

China Shipping Container Lines (CSCL)

Maersk Container Industry

Vespa Sabbiatrici

Jindo, BSL, Elkoplast, LKE, Touask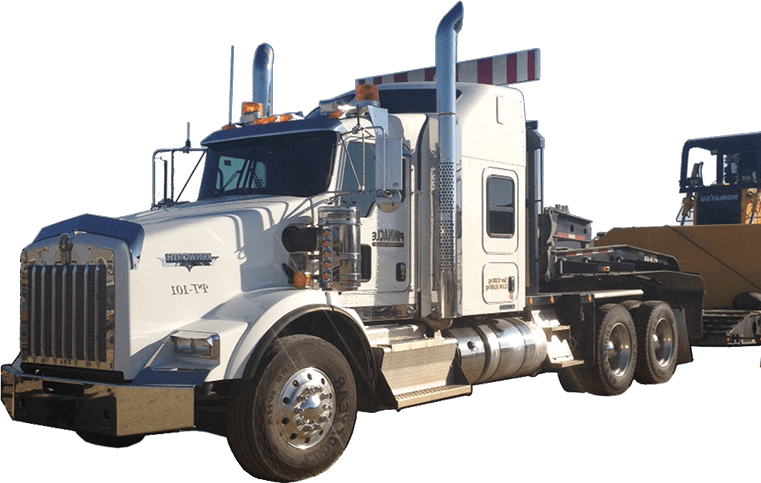 Common Trailer Types Available from Heavy Haulers
Heavy Haulers specializes in hauling heavy loads such as construction equipment, oil field rigging and Super Loads. We are wideload experts! We offer an extensive range of trailer choices, including:
Max Weight: 48,000 lbs. | Max Length 53 ft. | Max Width 8.5 ft. | Max Height 11 ft.




Max Weight: 45,000 lbs. | Max Length 29 ft. | Max Width 8.5 ft. | Max Height 11.5 ft.
Max Weight: 150,000+ lbs. | Main Deck Length 29 ft. | Well Width 8.5 ft. | Legal Height Limit 11.6 ft.




Max Weight: 48,000 lbs. | Max Length 53 ft. | Max Width 8.5 ft. | Max Height 8.5 ft.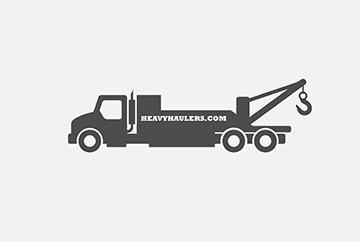 Heavy Haulers Comprehensive Container Shipping Services
● Shipping container dimensions.

● Shipping container transport.

● Container shipping companies.

● Dimensions and weight of a 20' container.

● Shipping a container over seas.

● Long distance container shipping.

● Heavy Haulers can move your shipping container.

● Shipping container transport on trucks.







11423605

MILES TRAVELED






1214292

LOADS SHIPPED







1315658103

TONS TRANSPORTED






921637

CLIENTS SATISFIED