Bulldozer Shipping Services
Choose Heavy Haulers to ship your bulldozer anywhere in the US, Canada or Mexico. Put your valuable crawler tractor in experienced hands. Heavy Haulers ship dozers across the country every day. For all your construction equipment hauling needs, call Heavy Haulers at (800) 908-6206.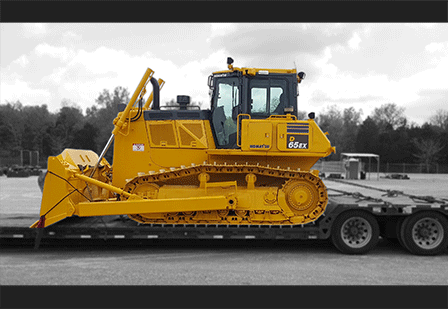 How To Ship a Construction Bulldozer
Choose Heavy Haulers to ship your bulldozer. Most bulldozers require an RGN trailer for safe transportation. Smaller bulldozers, say less than 20,000 pounds gross weight, can travel aboard step-deck trailers. The trick is negotiating the steep ramps used for step-deck trailer access, but it can be done.
Shipping bulldozer blades can be difficult. Some states impose strict regulations, such as removing the blade before transport. Make sure to ask your representative to alert you to dozer-blade transport restrictions in the states in which your load will travel.
Common Trailer Types Available from Heavy Haulers.
Heavy Haulers specializes in hauling heavy loads such as construction equipment, oil field rigging and Super Loads. We are wideload experts! We offer an extensive range of trailer choices, including:
Step Deck/Drop Deck Trailer

Max Weight: 48,000 pounds | Max Length 53 ft. | Max Width 8.5 ft. | Max Height 11 ft.




Lowboy Trailers

Max Weight: 100,000+ lbs. | Max Length 30 ft. | Max Width 8.5 ft. | Max Height 14 ft.
Removable Gooseneck Trailer (RGN)

Max Weight: 150,000+ lbs. | Main Deck Length 29 ft. | Well Width 8.5 ft. | Legal Height Limit 11.6 ft.




Flatbed Trailer

Max Weight: 48,000 pounds | Max Length 53 ft. | Max Width 8.5 ft. | Max Height 8.5 ft.
Types of Equipment Heavy Haulers has Experience Transporting
Trust Heavy Haulers to transport any brand of equipment you own. Most of our drivers are experienced heavy-machinery operators who can safely maneuver your loads aboard our trailers. Some of the brands we have shipped include:
Heavy Haulers Ships Construction Bulldozers
Heavy Haulers ships construction bulldozers. Speak with one of our logistics professionals to arrange efficient and affordable transportation for your construction bulldozer. Your representative shops for the best rates for you, dispatches your load when you're ready, and shepherds your transport to a successful conclusion. Let's begin our relationship today.
Heavy Haulers offers:
Door-to-door transport
24/7 Customer Service
Free Cancellations
Contingency Insurance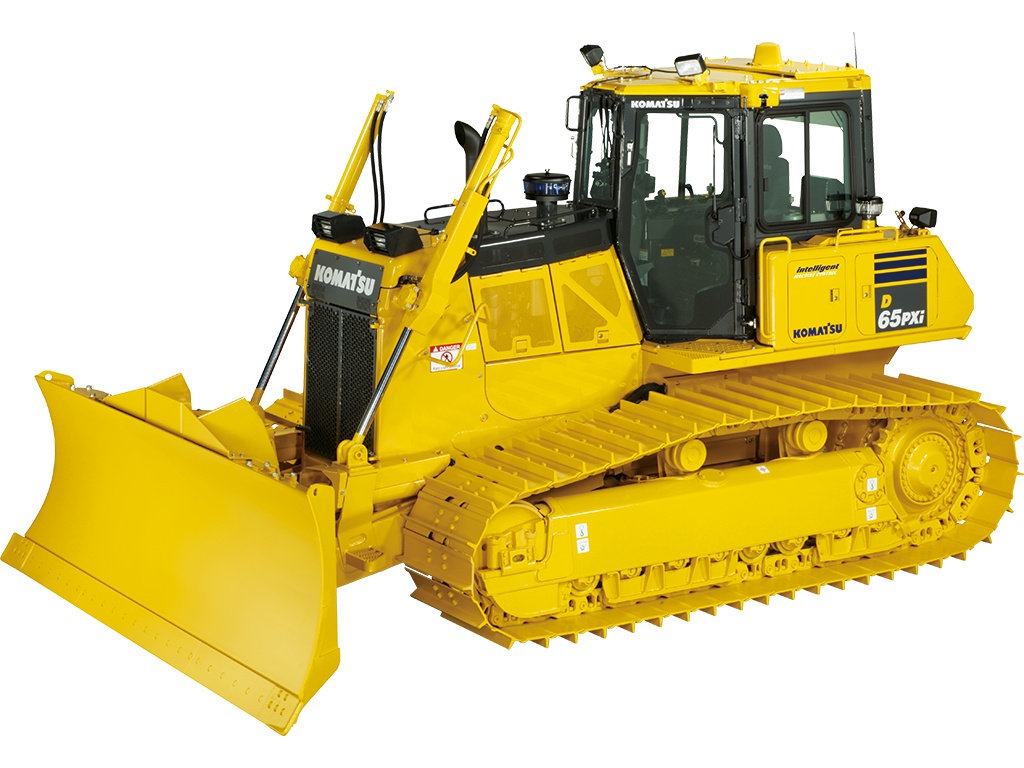 Construction Bulldozer Transportation Services
Construction bulldozers are crawler tractors equipped with a bulldozer blades. The machine moves on tracks, which provide stability for pushing large loads of dirt, soil, sand and rubble. With a loader attachment rather than a dozer blade, the machine is called a crawler loader.
Bulldozer blades are found in three configurations: S-blade, U-blade and semi U-blade. Bulldozers often have an attachment in the rear called a ripper. The ripper is a claw-like device used to break up compacted earth.