Heavy Haul International Shipping Specialists
Heavy Haulers has developed a reputation across North America for reliable transport of heavy machinery. We work with clients in the agricultural, oil and natural gas, excavating, and construction industries to transport their entire fleet of vehicles and accompanying gear everywhere from busy downtown urban areas to remote, undeveloped territory. We've made expert shipment of heavy equipment our specialty, and have spent years training our teams, researching better ways to move your items, and plotting the best route to ensure timely delivery.

Heavy Haulers selects only licensed, certified, and insured drivers to provide our overland door-to-door service. These folks understand how to properly secure even the largest loads and safely negotiate their vehicles over any kind of terrain. We understand time is money, and our motto has always been to save you both.
We've taken our reputable equipment transport services internationally, featuring port-to-port service around the world to help our clients expand their businesses to new locations. Our high standards include thoroughly vetting all air and sea transit contractors with an eye for safety and equipment integrity. Heavy Haulers can even ship larger machinery without the need for disassembly, including container shipment and breakbulk shipping.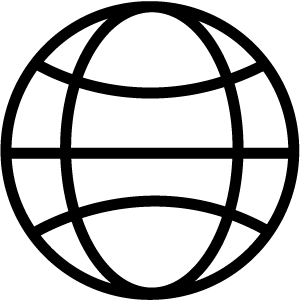 Common Equipment and Items Heavy Haulers Ships Internationally
• Oil Rigs, Cranes, Standpipes, and Derricks
• Excavation Equipment: Backhoes, Bulldozers, Dump Trucks, etc
• Performance Gear, Rigging, and Staging
• Sports Equipment for Exhibition Games, Tournaments, and International Games
• Construction Gear: Boom Lifts, Cranes, and Scaffolding
• Agricultural Equipment: Harvesters, Combines, Tractors, Harvesters, etc
• Small Planes and Helicopters
• Oversized Tires for Heavy Equipment and Tire Shipments for Consumer Use
Speak with a Member of Our Logistics Team Now!
(800) 908-6206

Heavy Haulers Ships By Air Around the World
Heavy Haulers makes the complex world of international air shipment simple. Whether you're loading oil rigs, cranes, or catastrophic recovery equipment, or anything else large and heavy, we're the experts that can get your gear delivered to your next job site on time and intact. From time-critical next day services delivering replacement parts or equipment to multi-plane air charters moving your entire set-up from one job site to the next, the team at Heavy Haulers focuses on timely shipment of even the heaviest and most awkwardly shaped loads.
Our air shipment services include transport costs, terminal fees, and clearance, as well as handling the appropriate paperwork and customs forms. We secure your loads in the correctly rated planes and monitor weather conditions to give you real-time updates for your delivery. We will also load and unload your items at the airstrip, allowing you to move your equipment where you need it once we're in-country.

Heavy Haulers Port-to-Port Transport Services
Heavy Hauler's team comprises experienced master mariners and senior staff to handle challenging port operations competently. Heavy Haulers uses advanced tracing technology and partners with only reliable breakbulk agencies to import and export your cargo safely. Our services include sea transportation only – no overland transport.
We will load your equipment, either as a breakbulk shipment or disassembled and in containers, securing it to avoid damage and protect the safety of our crew and yours. Heavy Haulers service includes transport costs, customs fees, and handling all paperwork needed to get your equipment from one port to another. Our logistics experts keep up with the weather, giving you updates in real time so you can have overland transport services ready on time when your equipment arrives in port. We unload your items and ensure that your inventory is complete.
Container Shipment with Heavy Haulers
Container shipping, also known as ocean freight shipping, involves goods packaged in containers and shipped along certain fixed routes. Heavy Haulers can help corporations and other large entities ship a large number of goods from one port to another using fixed route freight services. While this may not be the fastest way to ship goods, it's proven to be reliable and effective, getting your equipment or consumer products from one port to the next.
Your equipment is loaded and sealed into shipping containers and delivered to your destination in transport-ready containers that can be moved overland via rail or truck. Choosing Heavy Haulers to help move smaller items in container shipments can save you the headache of customer freight shipments overseas.

Break Bulk Shipping with Heavy Haulers
Breakbulk refers to equipment that must be loaded individually into a cargo plane or ship, versus equipment and goods that are loaded in containers. Due to the unusual shapes of many breakbulk items and their sheer weight, most of these services must be contracted individually. Items that require breakbulk shipping are unwieldy – and expensive! Trust Heavy Haulers to properly care for your crop plane, oil rig, or construction crane.
Cargo in bags, drums, and barrels is also considered breakbulk shipping. Heavy Haulers can arrange your items on a properly rated craft, complete with safety precautions, at a fair price. We've moved baled goods, barrels and casks, drums with liquid, items on pallets, and even paper reels.
Heavy Haulers breakbulk shipping also covers motor vehicles, from the antique specialty car to a helicopter. No item is too much of a challenge for our logistics specialists! We can even include packing, crating, and rigging where necessary. Our project management teams can ensure that your equipment moves where you need it when you need it.
Current Countries We Serve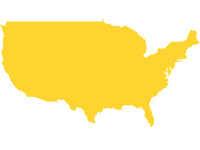 Shipping In US Equipment
Heavy Haulers ships heavy equipment between all 50 states in the nation. We also serve Canada and Mexico. Ask us about hauling your equipment interstate or around the corner. With more than 10 years of heavy equipment hauling under our belt, Heavy Haulers knows the intricacies of shipping heavy equipment to or from your state. Trust us to pick up and deliver your equipment on time, at the best price possible.

Transport Equipment In The US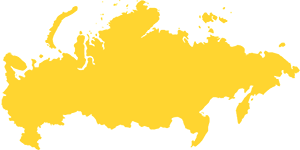 Shipping to or from Russia
Over the ten years of delivering quality international shipping services in the country, Heavy Haulers' experts have amassed the knowledge and experience necessary to move your equipment with ease. We save you the hassle and time required to load, transport, and unload heavy cargo through our extensive network of offices located in various town across the continent. We are a call away (877) 373-0109 to transporting your heavy equipment to and from Russia.

Transport to or from Russia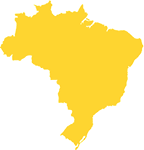 Shipping to Brazil
With over 68+ ports heavy haulers can work with you to get your goods in or out of Brazil. Whatever the reason, heavy equipment is big news for the company, and your priority is to ensure that you get it to the premises fast and safe. You have completed the purchase and are looking around for a trusted transportation company to ship the equipment for you. This is where the Heavy Haulers comes in.

Transport to Brazil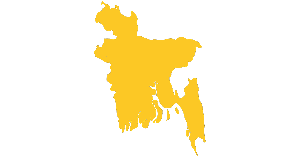 Shipping to Bangladesh
Heavy Haulers is now located in Bangladesh where they offer all the listed services above at the cheapest cost. When consulted, we ensure your load is secure and safe using our unique load tracking services. With this service, you do not have to worry about your equipment while in transit and all you need to do is trust that our tracking services are up to date and your load will be delivered exactly as you ordered it.

Transport to Bangladesh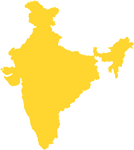 Shipping Equipment to India
Shipping your goods to or from India can be a stressful experience, especially when you hire the wrong movers. Nevertheless, selecting a reputable shipping company can make the process simple and enjoyable.

Transport Equipment to India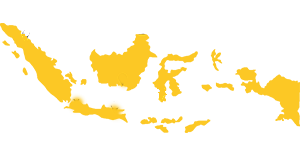 Shipping Equipment to Indonesia
Whether you are shipping tractors, harvesters, excavators, turbines, or bulldozers to and from Indonesia, you are in the right place. Heavy Haulers is a trusted international shipping company that offers safe, reliable shipping services.

Transport Equipment to Indonesia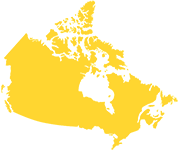 Exporting Equipment to Canada
Heavy Haulers is now located in Canada where they offer all the listed services above at the cheapest cost. When consulted, we ensure your load is secure and safe using our unique load tracking services. With this service, you do not have to worry about your equipment while in transit and all you need to do is trust that our tracking services are up to date and your load will be delivered exactly as you ordered it.

Canadian Export Services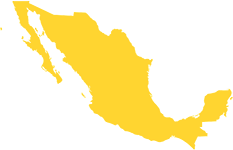 Exporting Equipment to Mexico
Moving heavy equipment to and from your job site in Mexico can be tricky – so you need North America's best heavy machinery shipment services – Heavy Haulers. Transport is simple with our services. No matter where you are shipping from, the expert logisticians at Heavy Haulers can help you get it there. We partner with reliable drivers and select the right sized rig to move anything you need.

Mexico Export Services
Common Trailers We Use to Haul Your Equipment Properly: