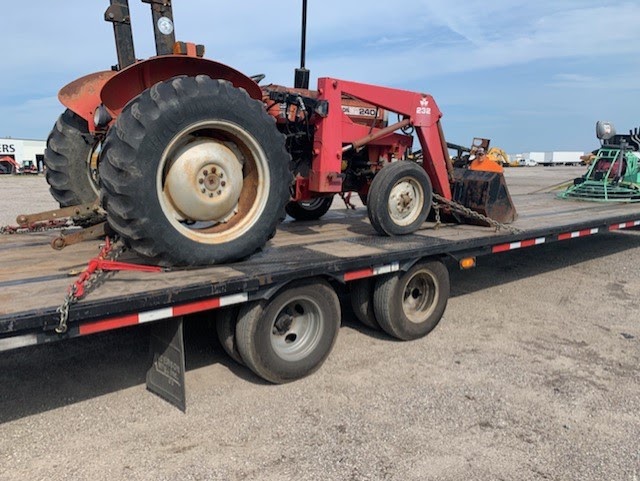 Five Types of Classic Heavy Equipment
Heavy equipment has been in use since time immemorial. Construction vehicles, for instance, have been around for over a century now. New and vintage construction equipment transport is one of the most popular freights. The only difference between the classic heavy equipment and modern pieces of machinery is technology. Today, technological advancement has revolutionized product manufacturing, but most machines are advanced versions of their 19th-century predecessors.
Most of us weren't around when most of these machines were helping people in job sites during the 1900s, but it's worth mentioning them and appreciating their role in construction, mining, excavation, and ground grading. Below, we look at the most impactful inventions in the heavy equipment industry, some types of vintage equipment, and how you can properly maintain your classic piece of machinery for extended longevity.
Loading and unloading process for step deck trailers is much safer for everybody involved.
Significant Milestone in the Evolution of Heavy Equipment
As engineers and scientists created many inventions in the 19th and 20th century, some of these innovations significantly impacted the evolution of heavy equipment. Here are examples of the early creations.
The Introduction of Cranes and Piledrivers

Heavy construction equipment, such as cranes and piledrivers, has been in use since the era of the great Roman Empire. The cranes were primarily made of wood and generated power using a treadwheel. The Roman engineers also created the piledriver, similar to the ones used today for bridge construction. Today, piledrivers come in complex and powerful designs and constructions. Piledriver and crane transport services are among the leading shipments, since they are still important to multiple types of industries.

The Steam Engine was a Huge Leap

In ancient history, humans and animals were the 'engines' of any drawn equipment. However, the advent of the steam engine meant that construction vehicles could now generate their own power, alleviating the burden on laborers and animals. The steam engine also catalyzed the manufacture of traction-engine tractors and steamrollers, which were significant leaps in the heavy-equipment manufacturing sector.

Hydraulic Transmission Replaced Mechanical Parts

The working principle of hydraulic transmission was an idea by Blaise Pascal in the 17th century. However, the first hydraulic-controlled equipment was put to practical work in the 1800s. That led to the creation of the first steam-powered, hydraulic excavator replacing mechanical machines that relied on cables.
Five Vintage Construction Heavy Equipment
Logging Cruiser

The logging cruiser was used in the lumbering industry during the 20th century. It features a gasoline-powered engine and could cut, load, and transport many large pieces of timber in one load. That significantly improved productivity.

Steam Shovel

In the 19th and 20th centuries, the steam shovel was the lone wolf operating in construction and mining sites for excavation purposes. The first steam-powered shovel was manufactured in 1796 and was used in digging and loading soil on dumpers. Civil engineers used it during the Panama Canal construction.

Dumphoe

The dumphoe is classic excavation equipment but differs from the standard excavator in design. In the front, it resembled a mini excavator, complete with a loading bucket, but the rear is fitted with a dump container. Powered by a 92-HP engine, it could dig, load, and dump loose soil and gravel.

Track-Type Agricultural Tractors

Agricultural tractors with tracks were used in the early and mid-19t century. They were significantly smaller and compact than the wheeled tractors you see on agricultural farms today. An excellent example of the track-type tractor is the Caterpillar Ten, manufactured in 1928 by the Caterpillar Tractor Company.

The Caterpillar Diesel 65 Tractor

The Cat Diesel Sixty-Five was Cat's first diesel-powered track-type tractor, designed and developed in farms. It was manufactured in 1932, after Cat spent over 1 million dollars on its research and creation, despite the Great Depression. It was a powerful machine at the time with high demand.
Transport Your Heavy Equipment With Heavy Haulers Today!
Step 1: Fill Out Quote Form
Fill out the short & easy quote form.
Step 2: Speak With An Agent
We'll pick up your heavy equipment or vehicle.
Step 3: Get Transported On Time
We deliver on time so you can get back to work.
Recommended Blogs For You: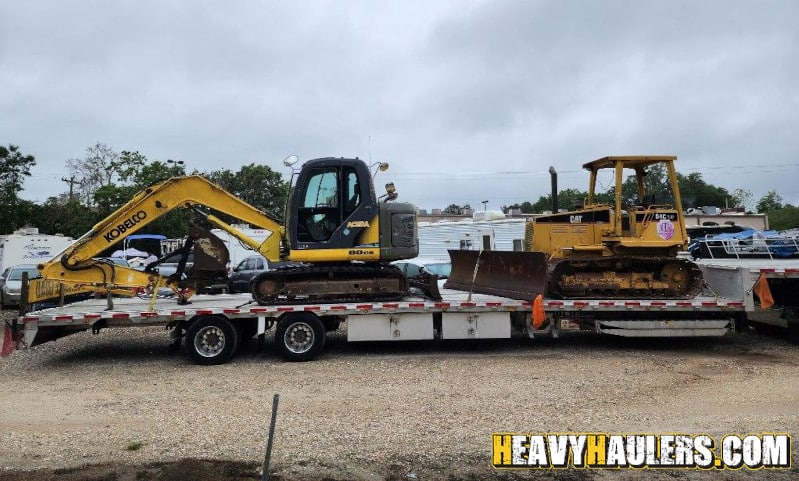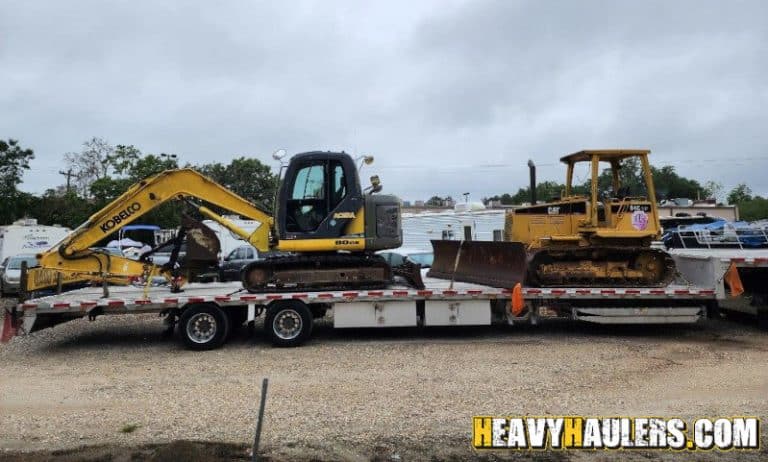 With any industry, fraud, and scams happen from dishonest people trying to make a quick buck. Heavy equipment transport and vehicle shipping have high volumes of money changing hands.
Read More »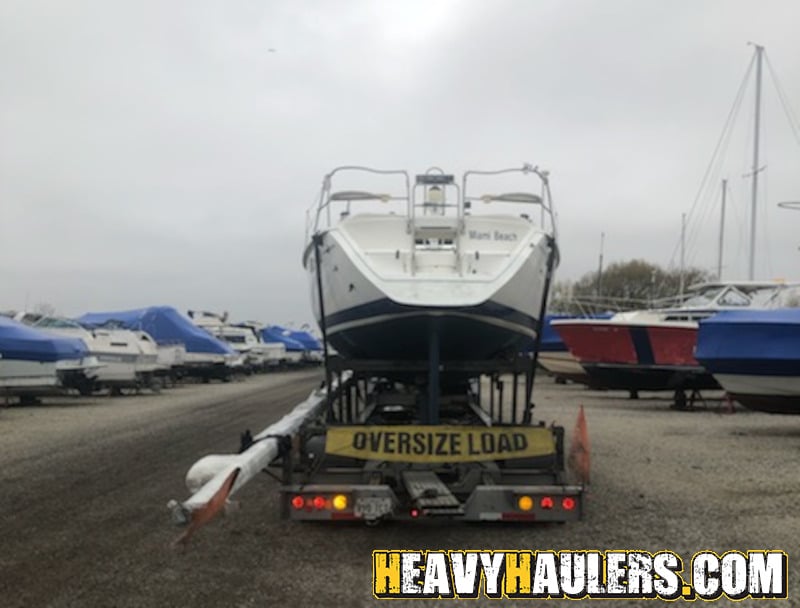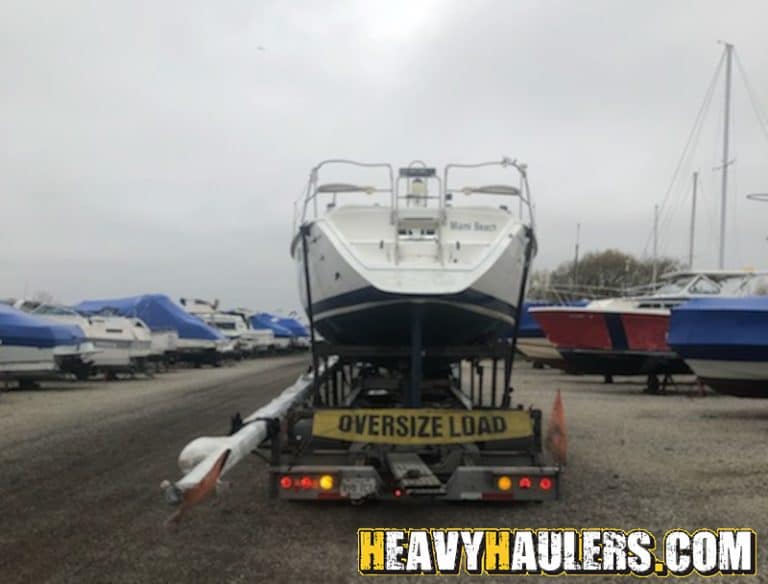 Heavy Daily Haulers Blog Daily Blog Safety Tips for Boat Transport If you plan to ship a boat, the first priority should be safety. Shipping
Read More »