How to Avoid Heavy Haul Trucking Scams
Whether you're contracted to haul a heavy load, or you're looking to have heavy equipment transported for you, you could fall victim to a heavy haul trucking scam. We could easily tell you that the key to avoiding trucking scams is to be as vigilant as possible, do your research, and never part with money or deliver goods if you suspect foul play. Unfortunately, this isn't always easy as heavy haul trucking scams can be extremely sophisticated. Still, we've gathered some information to hopefully help you spot and avoid the most common trucking scams.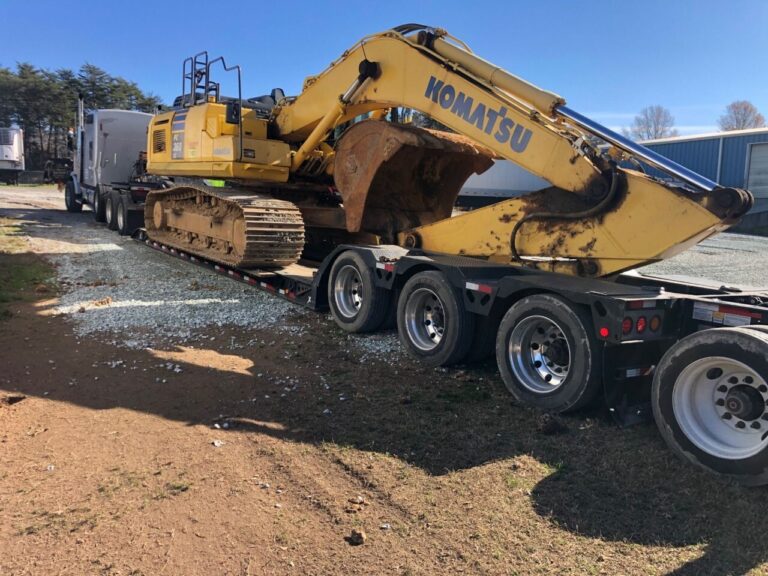 Steps to Take If You're A Carrier
Hauling a load that you aren't going to get paid for is detrimental to so many carriers. It's especially heart-wrenching and extremely costly for independent truckers. Some larger companies can absorb the cost, but for many, not receiving payment after shelling out for wages, fuel, truck hire, permits, and all other costs associated with heavy hauling is not something that can be done without. There are a few things you can do to help protect your profits and hopefully avoid potential scammers, including looking out for the following red flags:
– Odd hours of service for pick-up and delivery
– Being asked for unscheduled pick-ups and drop-offs en route
– Incorrect names on the Bills of Ladings
– Incorrect contact details
– Hesitance to prove creditworthiness or performance ratings if a broker
– Agreements with terms such as 'detention pay' and 'truck ordered not used'
– Fuel advances and other advance payment requests
When it comes to arranging to haul a load, timing is an essential factor. If something seems strange about the allotted timeframe you've been given, it's best to double check and confirm timings. You may be scheduling yourself to pick up a wrong load, especially if the timing is unexpected or extra pick-ups and drop-offs are pushed for during the service.
Some 'scammers' will attempt to fill agreements with a myriad of clauses that allow them to withhold pay for late deliveries, etc. While not necessarily a scam, it does open yourself up to the possibility that you may, more often than not, get reduced pay for jobs undertaken based on the wording used in agreements offered.
Be wary of any drivers that ask for advance payments, especially someone new that asks for it on the first delivery. Never issue EFS checks to anyone unfamiliar and undergo verification checks before handing over money.
Steps to Take If You're A Customer
As a customer, you expect your chosen transport company to be many things, trustworthy included. What you don't necessarily expect is to be met with misleading reviews, scammers, or to fall victim to a clever scam that spoofs the details of an existing, reputable company. To avoid being cheated out of hard-earned cash and protect yourself from being exposed to fraud, a few things you can do include:
Verify identities and billing addresses before making payment
Obtain written confirmation from the company
Keep all documentation in paper and electronic format
Be cautious of people unexpectedly pressing for payment ASAP
Check online reviews from multiple
sources, not just the company website
Ask for a second opinion on your choice of shipping company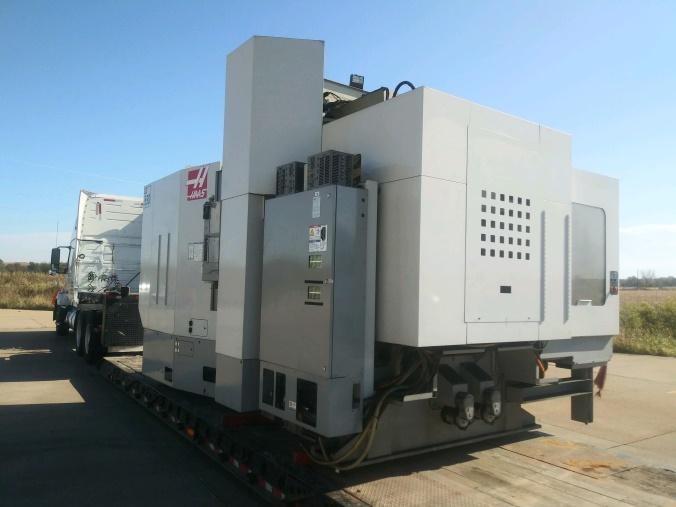 Common Trucking Scams to Avoid
Two of the most common scams to avoid are those that involve duplicating the name of reputable companies and companies that have a suspiciously similar-but-not-quite-right name in their correspondence with you. While companies can have similar names, especially in the shipping business, if you suddenly see a business pop up with an almost identical name, it could be that they're trying to scam the established company out of valuable customers. Whether they're legitimately trying to scam you out of money or they're a new company looking to ride on the coattails of more experienced freighters, many agree that choosing to work with these businesses carry more risk. To avoid this, read company names carefully and choose the more experienced, verifiable option where possible.
One of the most sophisticated heavy haul trucking scams involves cloning an existing website. Sometimes, scammers will use an almost exact copy of established company websites, including their blogs, videos, credentials, and testimonials. One trick is to look at the logo: if it's low quality compared to the rest of the page, you may be looking at a sophisticated scam. Stay vigilant!
Transport Your Equipment Now!
Step 1:

Fill Out Quote Form

Fill out the short & easy quote form.
Step 2:

Speak With An Agent

We'll pick up your heavy equipment or vehicle.
Step 3:

Get Transported On Time

We deliver on time so you can get back to work.