Transporting a Bobcat 324M Mini Excavator
We are a team of experienced and trained specialists handling heavy machinery and equipment transport. We specialize in the transportation of operable and inoperable loads. Heavy Haulers was recently asked to transport a 2014 Bobcat 324M Mini Excavator from Tampa, FL 33619 to Shawnee, KS 66203. The transport operation was assigned to Roger, one of our reliable heavy machinery transport specialists. The client had transported the machinery for a maintenance check and requested it to be dropped at his work site. Roger and his team of specialists immediately began processing the shipment.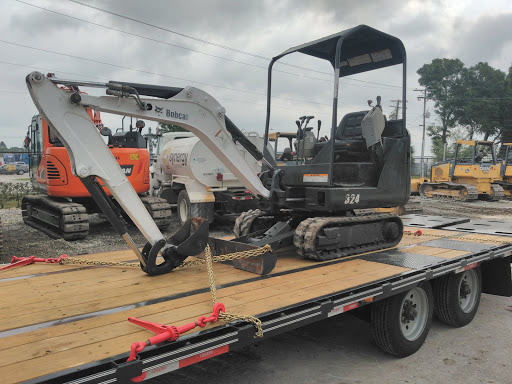 Heavy Haulers Offers Efficient Mini Excavator Transport Services
Roger first delegated different duties to his team. The loading operation was scheduled to last one hour, after which the trailer would be dispatched. Roger settled on using a flatbed trailer hauled by a pick-up truck. Standard pre-checks to ensure the tie straps were well fastened were carried out before Roger gave the green light. Transporting machinery and other equipment requires the utmost care. Any mishaps could lead to accidents. That's why Roger delegated the responsibilities according to the clients' area of expertise. Only authorized specialists were allowed to handle the operation.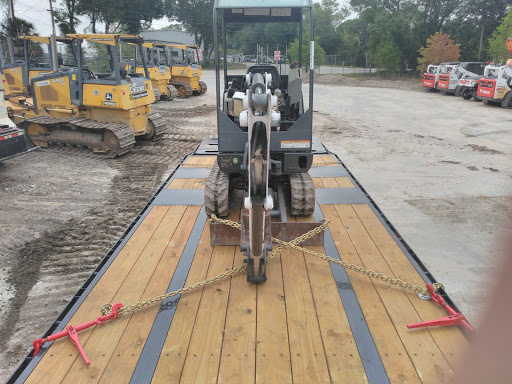 The 2014 Bobcat 324M skid steer, unlike its predecessors, features a forward cab design so the operator can be closer to work. With this in mind, Roger ensured the cab was facing against the windward side to avoid damage by debris and other flying objects. The 2014 Bobcat offers an extra 20 percent hydraulic power and, therefore, weighs more than the 2010 Bobcat series. This had to be accounted for when loading the mini excavator.
Transporting 2014 Bobcat 324M Across the Country at Affordable Rates
Roger and his team delivered the 2014 Bobcat 324M mini excavator at the clients' requested destination on time. The client made standard inspections to the machinery with the help of our specialists. He commended Roger for the fast and efficient operation. At Heavy Haulers, we hold the clients' satisfaction in high regard. We ensure the client has a say about how their shipment is handled. Transporting the 2014 Bobcat 324M mini excavator was successful thanks to the input of our skilled specialist.
• Easier to load via forklift
• Can transports taller loads without requiring additional permits
• Suitable for towing a wide variety of equipment
• Goods can be stacked on the lower level to transport more at a time
Step 1:

Fill Out Quote Form

Fill out the short & easy quote form.
Step 2:

Speak With An Agent

We'll pick up your heavy equipment or vehicle.
Step 3:

Get Transported On Time

We deliver on time so you can get back to work.