The Most Common Equipment Transported During Summer
From cookouts and picnics to spending time with friends and family on vacations, summer is one of the best seasons of the year. The weather is beautiful, warm, and stable, making it a great time to embark on construction and several farming projects. That means a lot of heavy machinery gets transported during the warmer months. Here are some of the most common equipment transports during summer.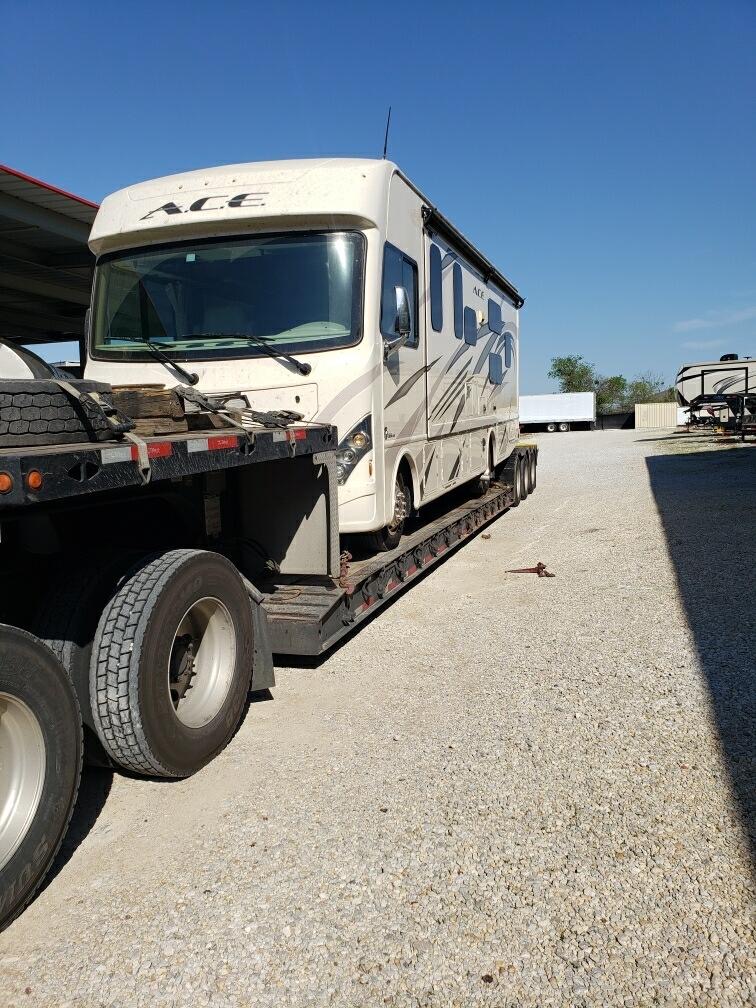 RV Transport
Are you looking for the best way to vacation during summer? Well, RVs have been gaining major traction with many cooped-up travelers. RV travel is a safe, comfortable, affordable yet exciting way of exploring the world while still enjoying the comfort of your home. With an RV, you have your own accommodation, can prepare your own meals, and relish in a calm, relaxed, and less crowded environment. However, when the vacation is over, some people prefer to fly back versus driving their RV across the country again. That's when RV transport takes place. Companies like Heavy Haulers are hired to ship the RV home, while the family takes a faster route. Some common RVs that Heavy Haulers ship include:
• Travel Trailers
• Toy Hauler
• Class A Motorhomes
• Class B Motorhomes
• Class C Motorhomes
• Lightweight Trailer
• Expandable Trailer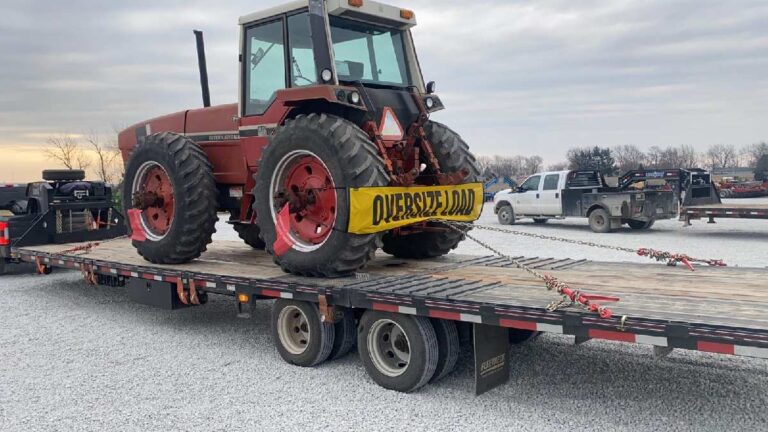 Agricultural Equipment Shipping
Tractors
Summer is a great time for land preparation activities. From bush clearance, tillage and sub soiling, farmers have a lot to do to ensure their lands are ready for planting. A tractor generates power, tug, and traction to facilitate agricultural mechanization, especially during ploughing. Several agricultural implements can be mounted behind a tractor, including disc harrows, rotary cutters, aerators, cultivators, and pallet forks.
Whether you have bought or rented a tractor, you most likely do not have the right equipment to ship it to your farm. In that case, you might want to seek the services of a reputable shipping company or alternatively take advantage of your dealer shop's transportation services. Some of the
trailers commonly used to ship tractors include: flatbed, step deck, RGN trailers, or intermodal shipping containers.
Hay Baler Machine
A baler is an integral type of farm machinery mainly used to compress, cut, and gathered hay, salt marsh, cotton, or flax straw. Baling facilitates animal feed conservation, easy handling, and transportation of hay. There are two types of baling machines including:
Round Balers – They are also known as roto balers. They are the most common types of hay baling machines, which produce cylindrical bales.
Rectangular Balers – There are two types of rectangular hay balers; large rectangular and square (small rectangular) balers. Compared to round bales, rectangular and square balers are much easier to handle, stack and are at a lesser risk of rolling and falling off.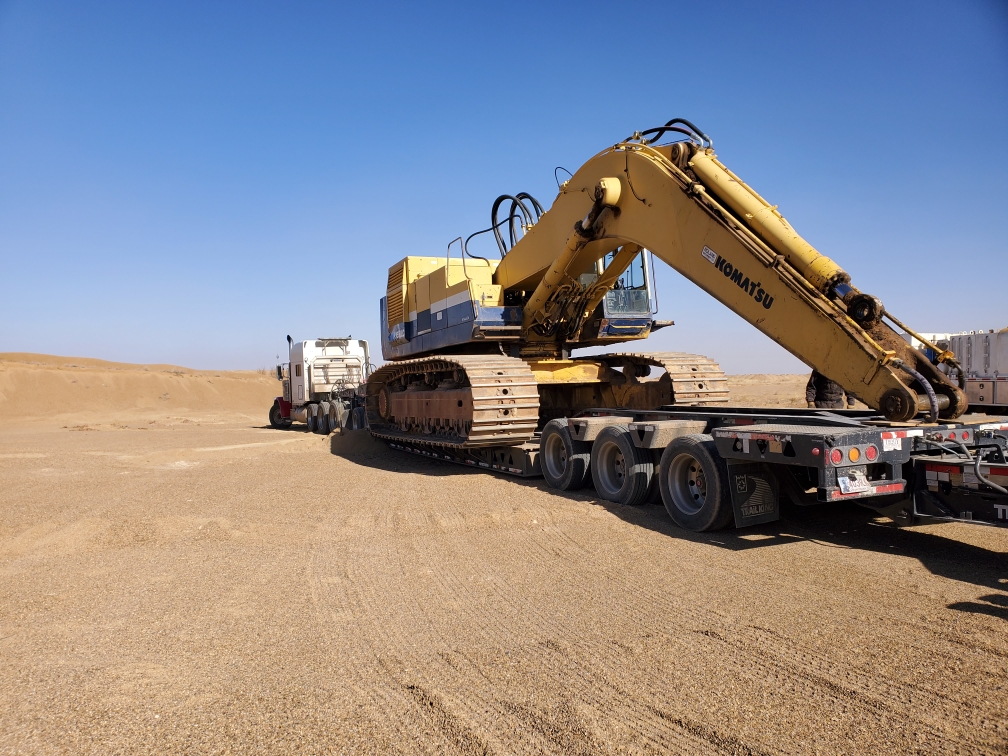 Excavator Transport
Excavators are popular construction equipment featuring a boom, bucket, dipper, and cab on a platform commonly referred to as a house. These components work together, generating excellent mobility and digging power. Excavators perform various functions, including excavating miles, breaking holes, trench digging, lifting, and hauling the debris away. They are, therefore, integral components in mining, demolitions, building and construction, and road constructions. Excavators are a popular transport, not just during the summer months, but year round. Common types of excavators transported for construction projects include:
Crawler Excavators
Also known as compact excavators, these machines run on two continuous tracks and employ hydraulic power mechanisms to lift soil or construction debris. They vary in size and range from small or mini-excavators running on rubber tracks to large steel-tracked types. With a chain wheel system, crawler excavators can seamlessly scale up hills or slide down at slopes at lesser risks. While they are generally slower than other types, these excavators are more reliable, providing flexibility, balance, traction, and stability.
Suction Excavators
They are also referred to as vacuum excavators, which are wheeled vehicles fitted with a suction pipe capable of generating and airflow and providing 400 horsepower. It first jets out water, loosening the ground, then creates a vacuum that hauls away soil and excavation debris at a speed of up to 200 miles per hour. These excavators are particularly ideal for underground applications, excavation, and demolition waste cleanup. They are also great options for delicate projects as they reduce the risks of damage by up to 50 percent.
Other types of excavators include; dragline, skids steers, and long reach excavators. Given their large sizes and weight, hauling an excavator is best done by a professional shipping company. This is because you will need expert help when choosing the best trailer and acquiring necessary shipping permits (when required).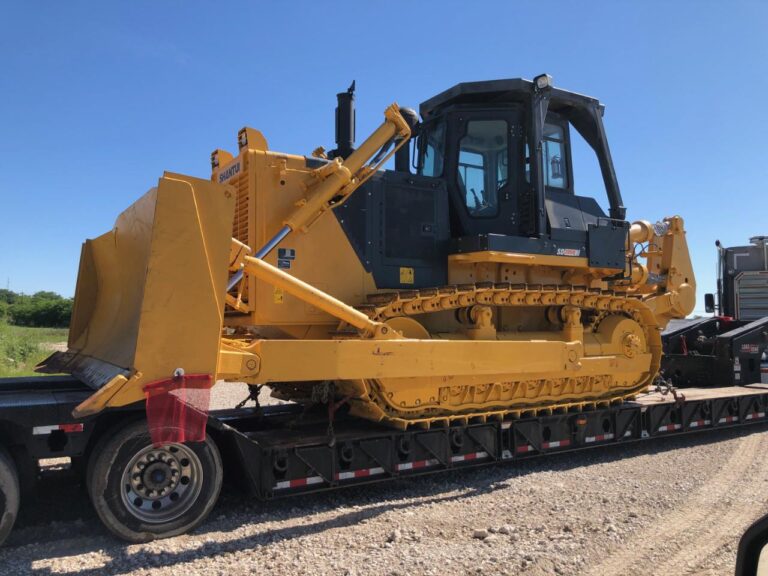 Heavy Haulers is available year round for heavy equipment transport. Shipping machinery during the warmer months is usually safer, and less expensive because drivers don't have to fight the harsh snow and other winter elements. Whether you're towing an RV to the shop, or shipping an excavator to another country, Heavy Haulers is available for all your summer transport needs.
Transport Your Heavy Equipment Today!
Step 1:

Fill Out Quote Form

Fill out the short & easy quote form.
Step 2:

Speak With An Agent

We'll pick up your heavy equipment or vehicle.
Step 3:

Get Transported On Time

We deliver on time so you can get back to work.