Reliable 2016 Wacker WL60 Shipping Services with Heavy Haulers
In the recent past our experienced and highly ranked operative, Sam was tasked with the transportation of a 2016 Wacker WL60 Wheel Loader from Newnan, GA to Hillsboro, KY. Our client needed his 2016 wheel loader delivered the same day he had booked the transport. Based on the multiple similar hauls that Sam had been engaged in shipping the 2016 Wacker WL60 wheel loader was no challenge. He was therefore able to process the order fast. He then contacted one of our drivers in Newnan, GA to collect the tractor on a flatbed trailer. The trailer to be used was determined after analyzing the machines weight of 14000 pounds and measurements 20 L by 8.6 W by 9 dimensions. The trailer would also provide ease when loading and unloading the wheel loader.
Transporting a Wacker WL60 Wheel Loader to Kentucky
Upon loading the 2016 Wacker WL60 wheel loader, the straps were thoroughly tightened. The shipping then commenced. Our driver was directed by Sam to use the interstate 75 N. It provided a shorter distance of 500 miles and also a smooth ride since it was uncongested. Our driver watched his pace so as not to overspeed and also avoid accidents. Through the transportation several integrity stops were made. This enabled our driver to tighten the straps and also check on the wheel loaders condition. Halfway to the drop off point, there was a downpour. This did not affect the shipment much nevertheless. Our driver was advised by Sam to make a stop in a nearby parking spot so as to retrieve tarps and cover the machine before carrying on.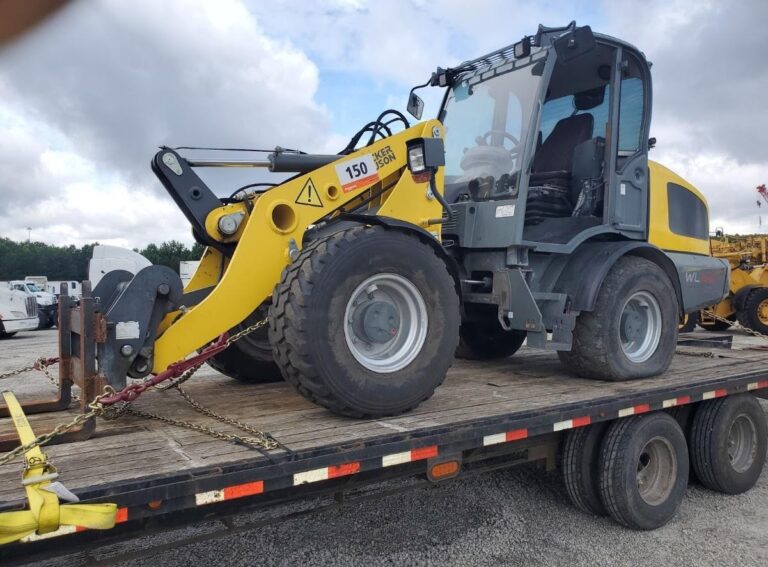 Transparent Wheel Loader Shipping with Sam
Transport your equipment or heavy machinery today throughout the country at affordable rates with Heavy Haulers. It's an undisputed fact that trust is built on communication. Heavy Haulers expert, Sam had a responsibility to keep our client in tune with his heavy machinery transportation progress. Every once in a while, Sam made a phone call giving our client transparent information on the shipment. Delivery was later made on time. Our client gave our driver remarkable feedback about the service as he inspected the tractor one more time.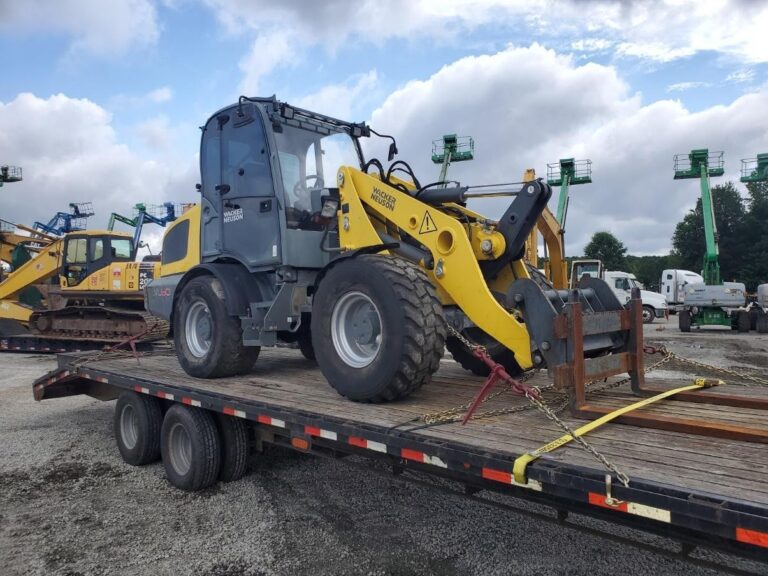 Step 1:

Fill Out Quote Form

Fill out the short & easy quote form.
Step 2:

Speak With An Agent

We'll pick up your heavy equipment or vehicle.
Step 3:

Get Transported On Time

We deliver on time so you can get back to work.



Transport Specialist
Sam Duncan
Sam has been with NTS for years now, and he's proof positive that a positive attitude can take people far. He always comes to work ready to get the job done. He's never too busy to take a call, return a call, or ensure customer satisfaction. Sam is the branch manager in West Palm, and he's dedicated to his team's success.