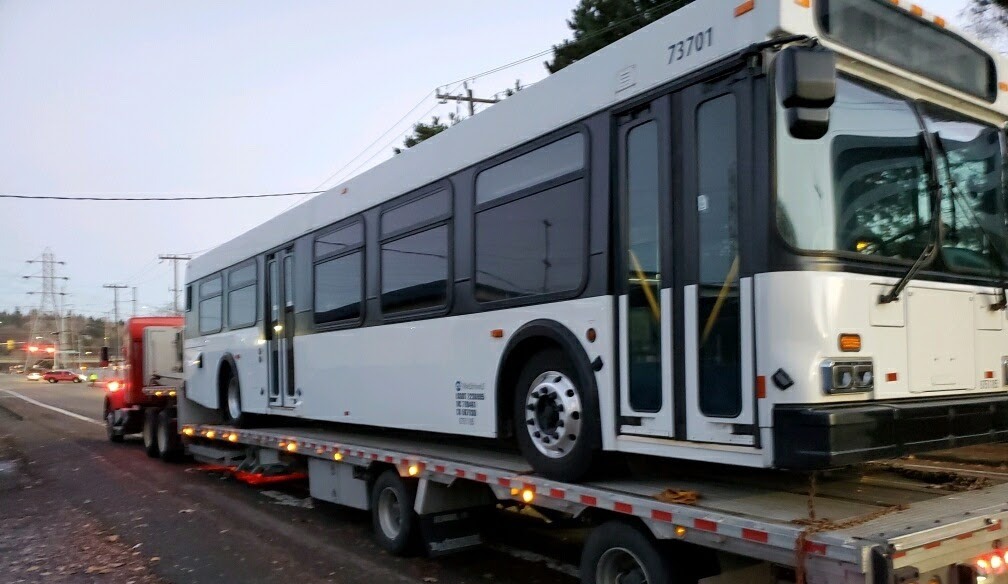 The Most Common Types of Buses and How to Transport
In the U.S., there are three common types of bus service: conventional bus, intercity bus, and rapid transit (BRT) bus services. Almost every major city has traditional bus services, with many larger cities offering a 24/7 bus service. Many buses run on flexible routes and make frequent stops en route, focusing on providing an easily accessible service to all local communities.

Intercity bus services are used for long-distance journeys in North America and often the most economical way to travel between cities. Most intercity buses utilize the Interstate Highway system for the majority of the distance between stops. Two extensively available intercity bus services that you might have heard of include the Megabus and Greyhound.

Rapid transit services are designed to get from point A to point B much quicker than regular auto traffic and are usually found in metro areas.
Most Common Rapid Transit Bus Locations
Rapid transit buses mimic the speed of a light rail system, and you'll find them in most moderately-sized cities and satellite cities. Prime examples of rapid bus services include the Tri-Valley Rapid in California, the Metro Rapid in Los Angeles, and the Rapid in Michigan, which services the Grand Rapids metro area. However, that's not to say they don't appear elsewhere. The Roaring Fork Valley's RFTA service, for instance, was created in 2013 to help serve the rural areas between Glenwood Springs and Aspen by offering a rapid bus service between the two locations.

Some rapid transit bus routes are dedicated to connecting specific clientele with places of interest in the city. For example, in Michigan, there's the McCormick Place Busway, a dedicated route between downtown and McCormick Place, the largest convention center in the U.S. for the charter buses used for conventions. Another example is the University of Minnesota Campus Shuttle in Minneapolis-St. Paul, which targets campus locations, nearby malls, and student union facilities.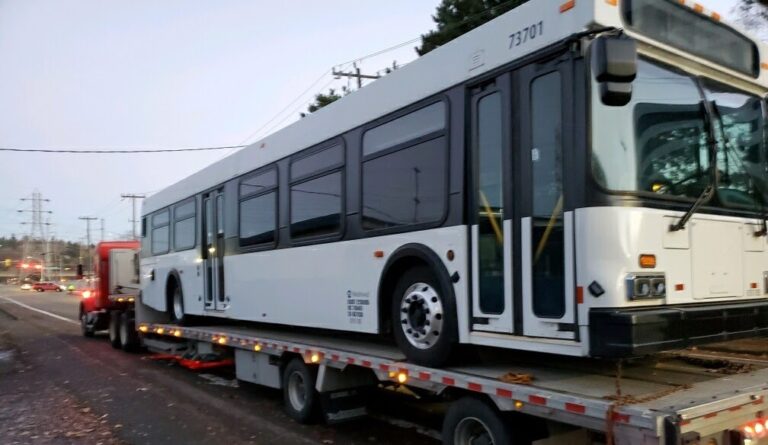 In many cases, RGN trailers and step-deck trailers are used for larger buses, as they give greater clearance.
Common Bus Types Shipped in the U.S.
Many of the public transit systems throughout North America, particularly in urban, suburban, and downtown areas, will utilize retrofitted school buses, minibusses, suburban coaches, and single-decker buses, some with low-floor adaptations and other modifications such as articulation, to provide a better service. Common bus types you'll notice on U.S. roads can include the following:

- Coach
- School bus
- Shuttle
- Minibus
- Minicoach
- Single-decker
- Double-decker
- Low-floor bus
- Step-entrance bus
- Trolleybus
- Articulated bus
- Hybrid bus
- Police bus
- Offroad bus
- Open-top tour bus

How to Transport a Bus through the U.S.
As mentioned above, there are a wide variety of bus types available in the U.S. But have you ever thought about the most economical way to transport a bus from one location to another, if it's needed elsewhere to meet demand? Sure, in many cases, the bus can be transported using driveaway services. Still, there are more economical ways to travel, and that's where bus transport companies come into their element. Before suggesting a convenient transport service for a bus, the transportation company will need a few key details, such as:

- Size, including length, width, and height
- Weight
- Travel distance
- Bus type
- Pickup and delivery location
- Any special considerations, including limited access and bus condition.
Large vehicles, particularly buses, pose particular challenges when transporting them to a new location. Unfortunately, buses aren't like other forms of heavy equipment, as they can't be disassembled for easier shipping. Size and weight are crucial factors that will affect the type of trailer selected for the transport job, as they need to ship on a multi-axle trailer that can safely support their weight. Once you combine the bus's height and the trailer's height, the excessive dimensions may pose problems in tight city streets or areas with overhead obstructions, such as tunnels and traffic lights.

To safely transport a bus, a shipping company will analyze the weight, dimensions, and information provided to them during the quote process to decide which trailers and shipping services to offer. In many cases, RGN trailers and step-deck trailers are used for larger buses, as they give greater clearance. Shorter or smaller buses, such as mini coaches, minibuses, and low-floor buses, may safely ship on smaller flatbed trailers. The transport company will decide the best available option based on the information and equipment available. Many transport companies, once you agree to work with them, will handle all of the permits, scheduling, loading, transport, and offloading of your bus, so it's less complex to arrange than you might think.
Get Your Bus Transport Quote Now!
Step 1: Fill Out Quote Form
Fill out the short & easy quote form.
Step 2: Speak With An Agent
We'll pick up your heavy equipment or vehicle.
Step 3: Get Transported On Time
We deliver on time so you can get back to work.
Recommended Blogs For You: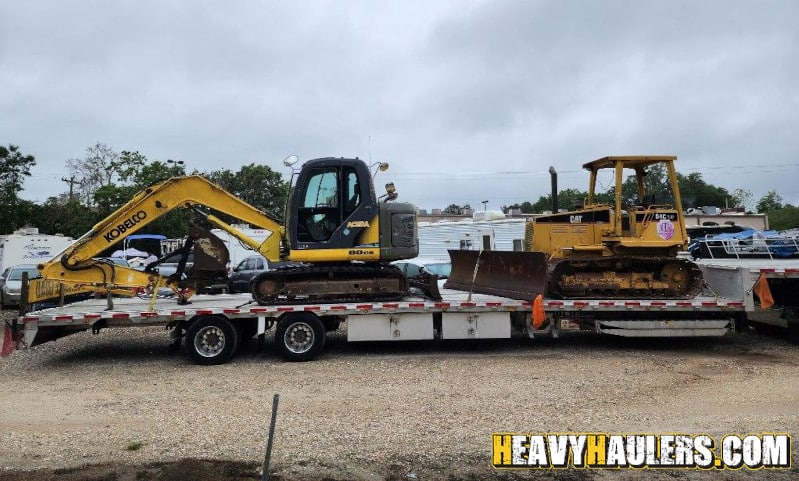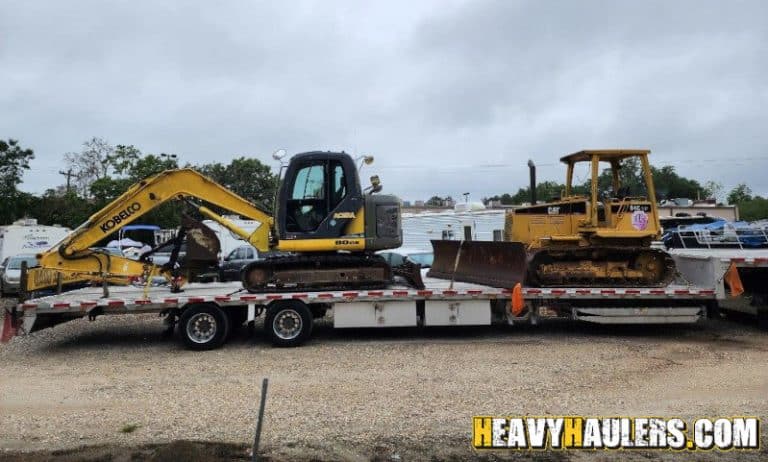 With any industry, fraud, and scams happen from dishonest people trying to make a quick buck. Heavy equipment transport and vehicle shipping have high volumes of money changing hands.
Read More »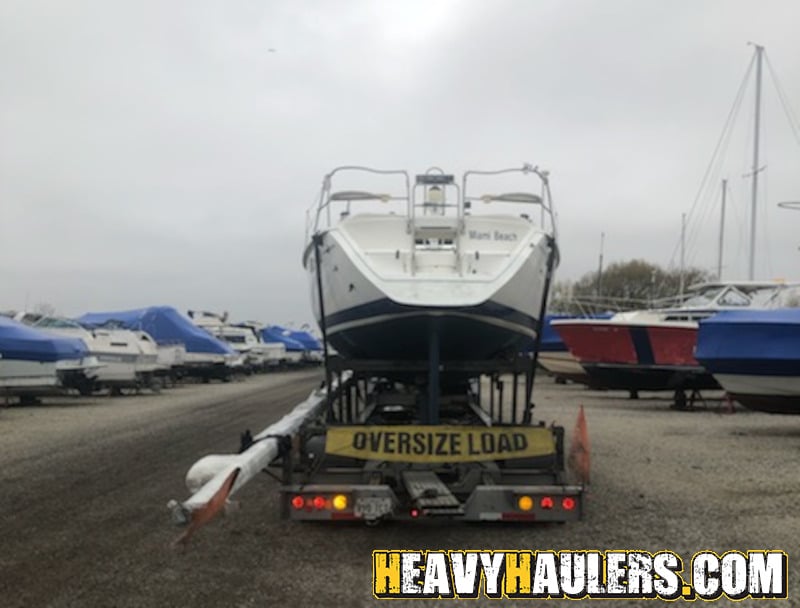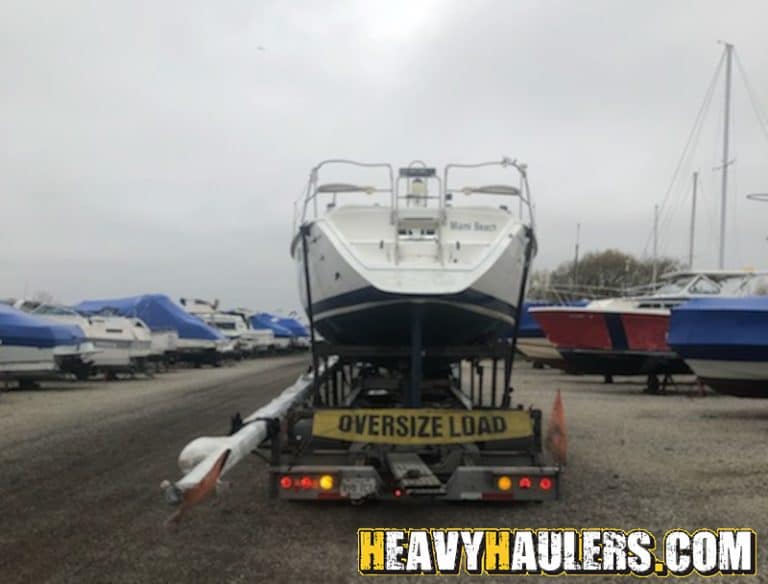 Heavy Daily Haulers Blog Daily Blog Safety Tips for Boat Transport If you plan to ship a boat, the first priority should be safety. Shipping
Read More »