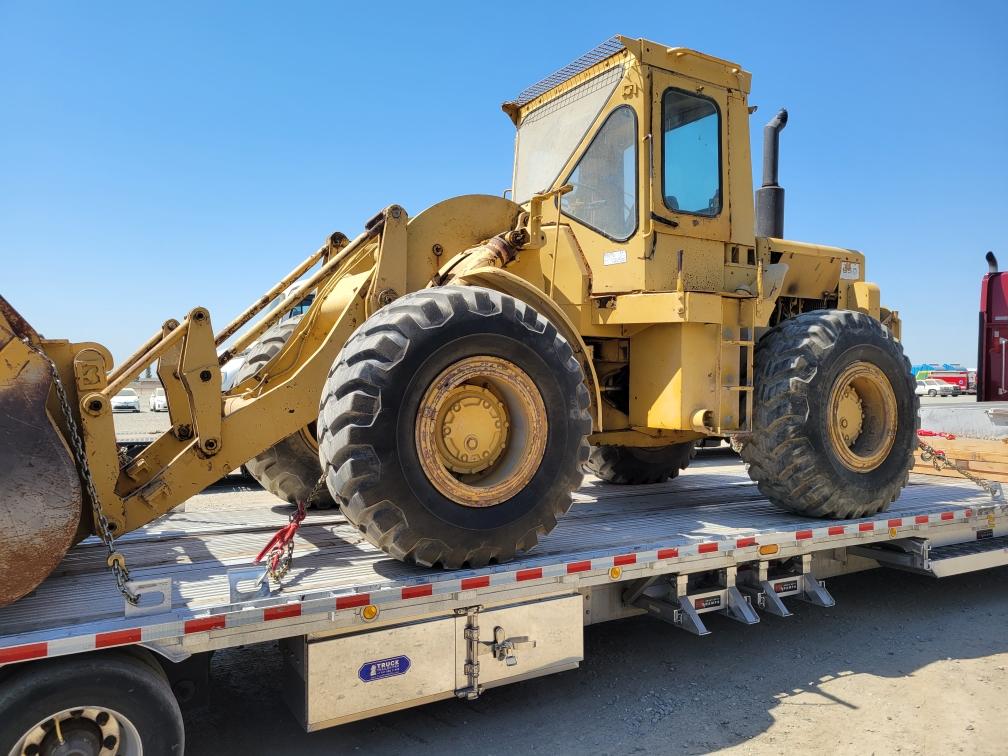 Types of Construction Loaders and How to Transport
Building contractors workers require heavy construction equipment to perform various tasks on the job site efficiently and easily. When excavating the ground, land grading, and moving loads, heavy machinery is the only option. Construction loaders, in particular, are used to load gravel, dirt, and construction aggregate on dumper trucks for transportation. They come in different models and configurations but do an excellent job alleviating the workforce and load handling costs during the real estate and infrastructural development projects.

This article will clarify the difference between loaders and excavators, the different types of construction loaders, and how to transport construction equipment.
The construction loader usually moves on four wheels, although some models feature tracks.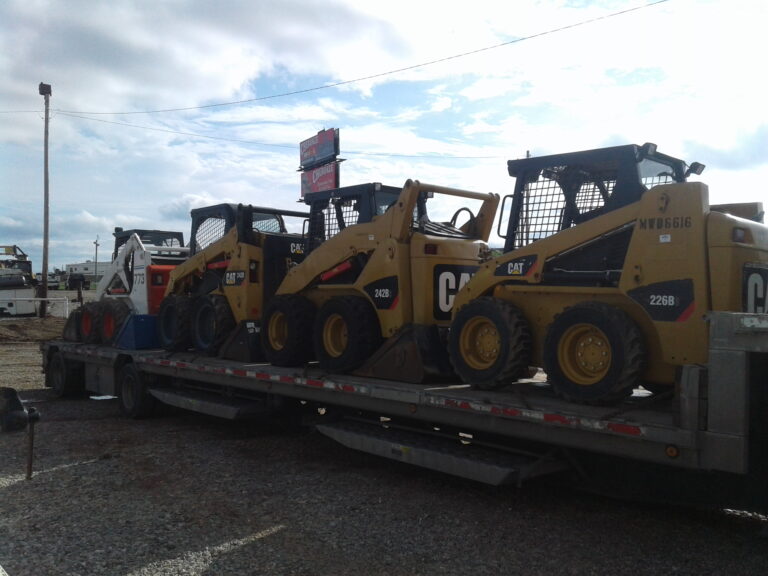 The Difference Between a Loader and Excavator
A loader is a heavy piece of machinery used in construction projects to move loads, such as soil, rock, sand, and demolition debris, to another transport rig like a dump truck or railroad car. The construction loader usually moves on four wheels, although some models feature tracks.

A construction loader differs from an excavator primarily in design. The latter is a tractor with a wide bucket attached to the front end by two booms/arms that adjust or move the bucket through a hydraulic system. Using the wide bucket, land preparation crews can load material to a dumper truck without horizontal displacement of the load.

On the other hand, an excavator, also known as a backhoe loader, has a relatively smaller bucket/shovel at the end of one hydraulic arm. The equipment is used to dig out the soil at heights that exceed the standard packing height of the truck. While a backhoe loader can dig and load cargo, construction loaders serve a single purpose: to load loose material.
Different Types of Construction Loaders
Construction loaders are available in different types, configurations, and designs.

Skid Steer Loaders
If you want a loader for use in light applications and fast-moving loading processes, then skid steers are ideal for the job. They are so-called because they steer through space by skidding. Their design allows the operator to brake one side's pair of tires, leaving the other pair powered and moving. As a result, the machine can turn and load cargo within its own radius.

Multi-terrain Loaders
A multi-terrain has a similar movement mechanism as a skid-steer loader. It features a different undercarriage system and suspension design that consists of an idler and track that exerts significantly reduced pressure per square inch. Therefore, multi-terrain loaders are an excellent choice when you're operating in a muddy and wet environment that might sink or limit the movement of a standard wheeled loader.

Compact Track Loaders
Compact track loaders may resemble a multi-terrain loader in the outward appearance, but there's a difference. They are perfect for use on dry and semi-solid ground, such as gravel and clay. However, their function and maneuverability become limited when operating in snowy and sandy conditions. The nature and conditions of the ground may limit compact track loaders, but they excel where skid steers cannot. The tracks enhance traction by distributing the tractor's weight throughout undercarriage, front to back and side to side.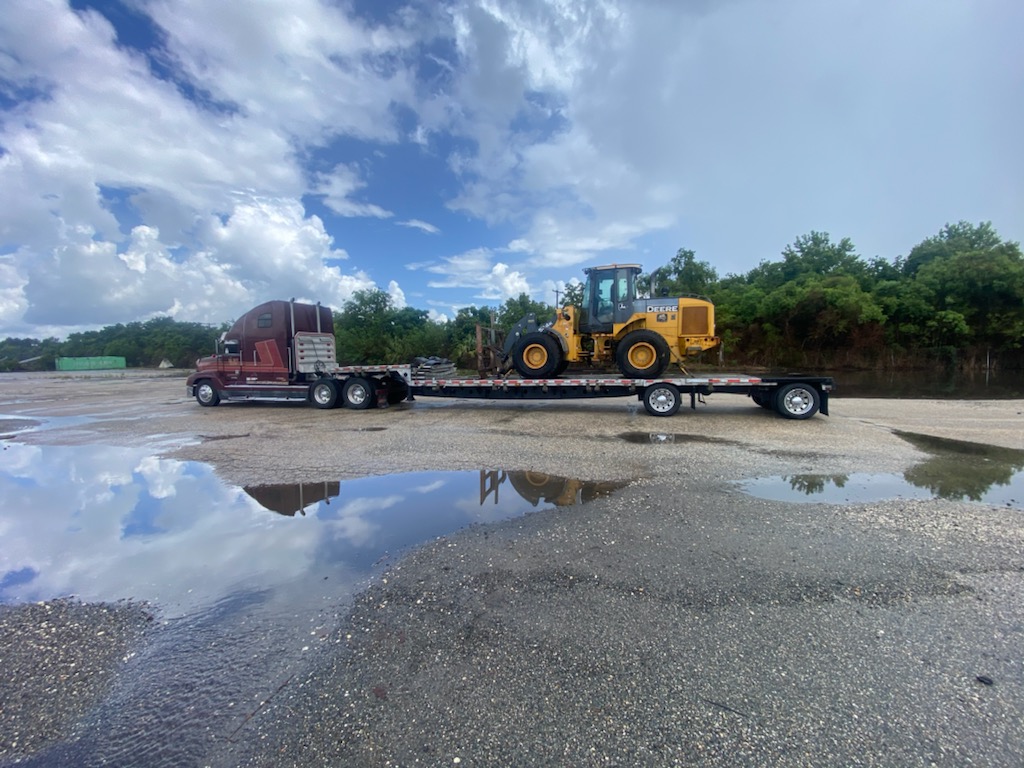 How to Properly Transport Construction Loaders
Loaders are construction "workhorses" moving load materials across a job site. There's, however, one thing that loaders can't do, and that's to relocate. For that, you need to have the necessary rigs and equipment and hire professional heavy haulers.

Most construction loaders are wide loads with dimensions that exceed the legal load limits. For that, you need to carefully load the equipment on low loaders/low beds, also known as lowboy trailers or RGN (removable gooseneck) trailers. These trailers have greater clearance than their flat-bed counterparts, enabling them to move extraordinarily high loads without causing problems under bridges or moving past utility lines.

You need professional shippers to load a construction loader on the trailer properly. The loading procedure requires high adherence to safety standards and close attention to detail. Usually, a company's weight and leverage experts will follow the following loading procedures:

● Ensuring that they park the chosen trailer on a level ground
● Use a sturdy ramp that can withstand the immense weight of the load. Furthermore, the wheeled loader and the ramp must be free from mud or debris that may cause the loader to slide back.
● When loading the wheel/track loader, ensure that the heavier front end with a wide bucket goes first for easy loading.
● Operate the equipment's engine at the lowest speed, and ensure you load it at significantly slow speeds to follow the ramps and position the machinery correctly.
The load's weight must be evenly distributed throughout the trailer bed to prevent swaying and uneven tire wear during haulage.

Once your cargo gets on the road, your shipper must offer efficient and effective load tracking systems. That means leveraging the latest GPS tracking and clear communications between the client and shipper to quickly allow the former to know the location of their in-transit load. That gives you peace of mind.
Transport Your Loader With Heavy Haulers Today!
Step 1: Fill Out Quote Form
Fill out the short & easy quote form.
Step 2: Speak With An Agent
We'll pick up your heavy equipment or vehicle.
Step 3: Get Transported On Time
We deliver on time so you can get back to work.
Recommended Blogs For You: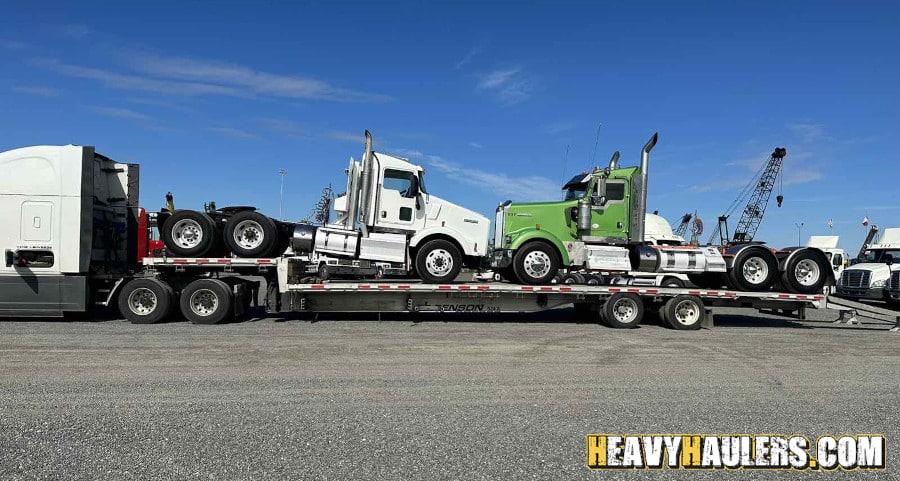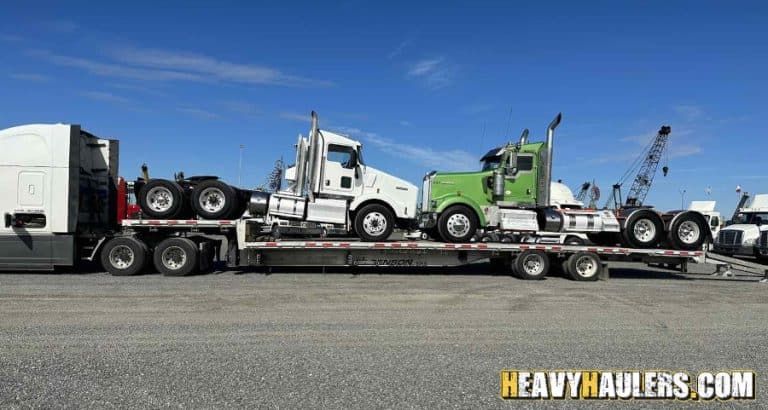 Regarding commercial trucking, choosing the proper cab configuration is critical for maximizing productivity and profitability.
Read More »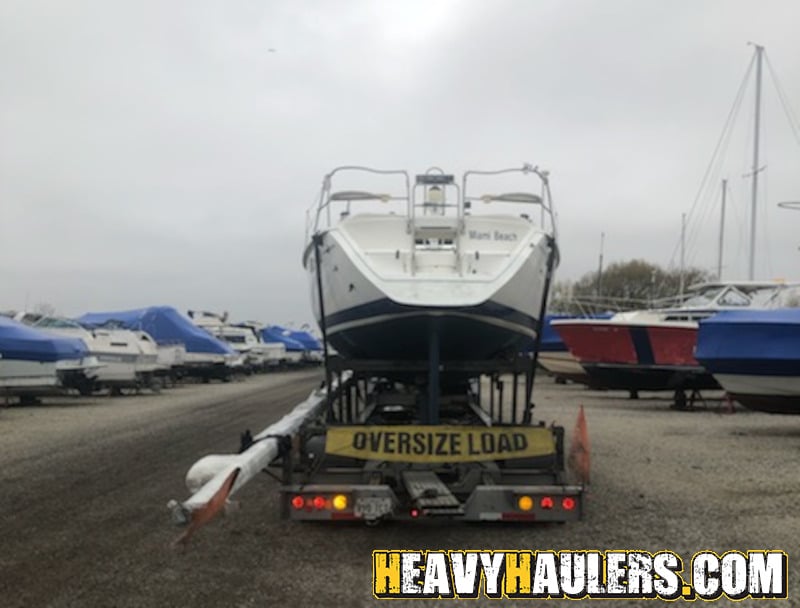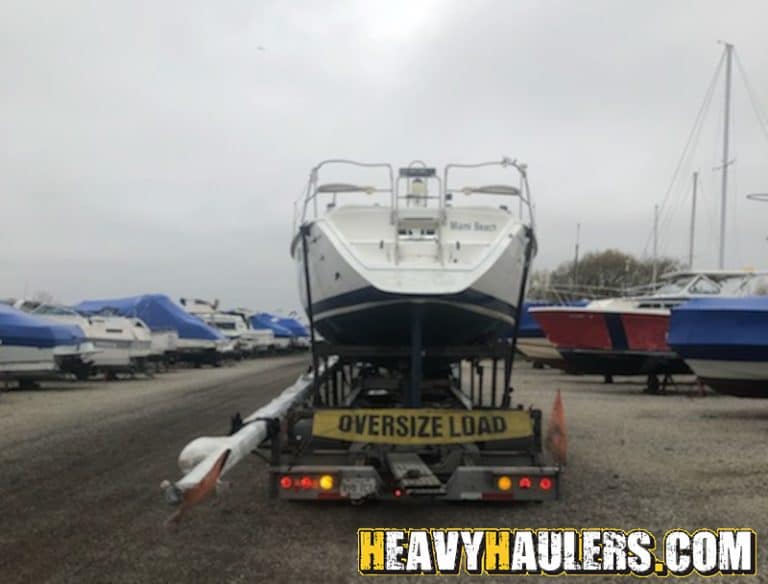 Heavy Daily Haulers Blog Daily Blog Safety Tips for Boat Transport If you plan to ship a boat, the first priority should be safety. Shipping
Read More »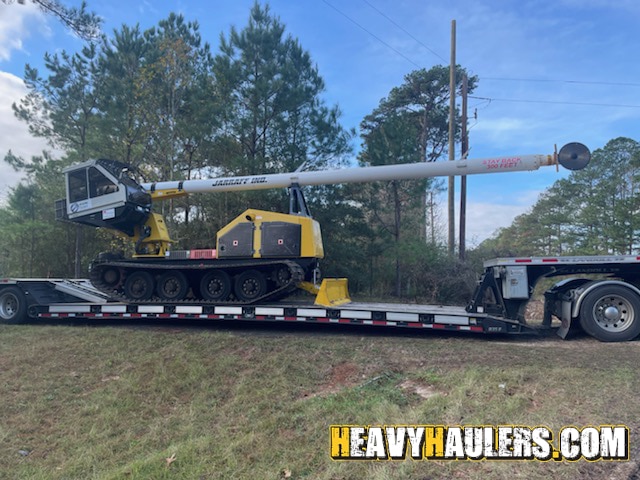 There are numerous things to consider when transporting an oversize load—from local, state, and federal laws and regulations to oversize load permit fees.
Read More »