How to Prepare Your Lawn Mower for Shipping
Whether you are moving to a new home, relocating your equipment, or shipping a lawn mower to a client, hauling the equipment needs seasoned truckers. Fortunately, Heavy Haulers, a reputable shipping company, is here to offer reliable transportation services, saving you time and money.
The most common types of lawn mowers include:
Robotic Lawn Mowers
Electric Corded Lawn Mower
A Battery Lawn Mower
Riding Lawn Mower
Gas Lawn Mower
Whichever lawn mower you are shipping, seeking the services of a licensed and reputable hauling company goes a long way. Not only are they trained and experienced to handle such tasks, but they also have all the necessary equipment required for a successful move. Here are some brilliant tips to helpful tips on preparing your lawn for shipping.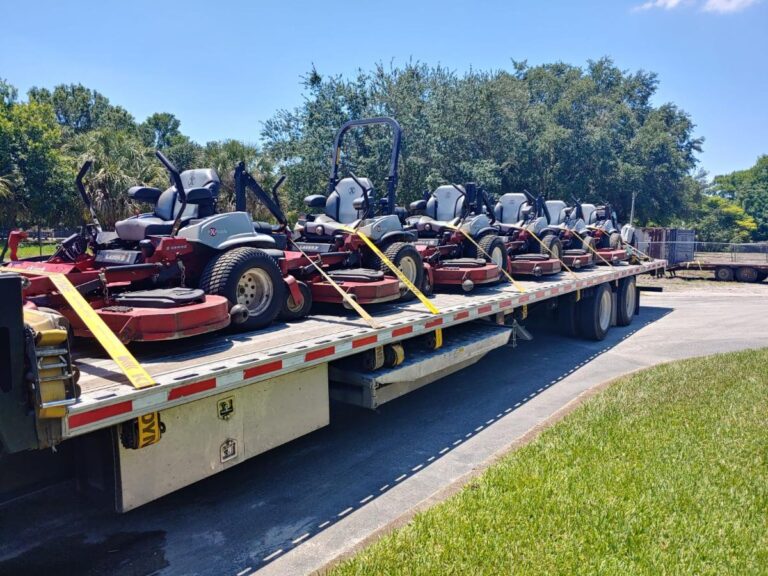 Drain-All Liquids and Clean Up The Lawn Mower Before Shipping
Drain out the lawn mowers gas and fluid tanks and transfer these contents into appropriate containers. Note that gas is a hazardous and highly combustible material. Besides, oil might leak from your lawn mower and drip down, making a mess at the back of the truck. Be sure to follow the local environmental guidelines when disposing of these materials. You can then clean your lawn mower off the remaining debris, such as glass straws and dirt. This will help you see the condition of your lawn mower as you can note any sign of scratch or ding more clearly and document them before shipping.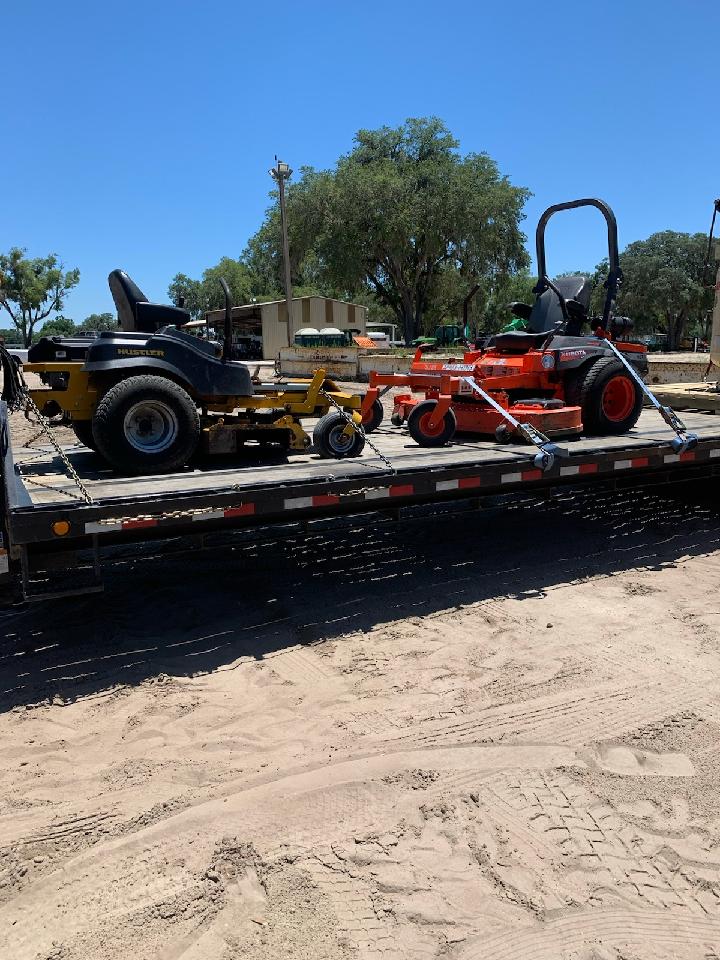 Remove All Blades and Other Attachments
This is a safety precaution to prevent the blades from injuring you and damaging the vehicle. If you are unsure of how it is done, consult the owner's manual to guarantee utmost safety. You might also want to have some thick gloves on detaching the blades, then secure their sharp edges with the protective covers. Wrap them up in large, heavy clothes and park them in their boxes. Remove any other attachments, park them, and label them correctly. Also, do not leave the spark plug on. Though rare, your lawn mower can start up during shipping due to the fuel fumes accumulating in the tank. As such, it would be wise to disconnect the spark plug, push down its push handle and seal the equipment with a piece of string or a tape to prevent such cases.
But What If You Are Hauling a Riding Lawn Mower?
The best way to safely transport a riding lawn mower is via a trailer. It would be dangerous if you tried to load and transport a riding lawn mower onto a lawn tractor, especially without expert help by your side. Having the right loading equipment at your disposal goes a long way especially when moving lawn mowers with very low-cutting decks. You might need arched ramps to facilitate easy and safe loading of the equipment without damaging it or the trailer. Fortunately, most reliable hauling companies will provide quality loading equipment, while most will even help you with the loading.
After the lawn mower is prepped, be sure to take photos from all angles. You can take them before and after the item is loaded and use them to compare the condition of your items before and after pick up.
Transport Your Lawn Mower with Heavy Haulers
Heavy Haulers has been transporting lawn mowers for over a decade. Whether you're shipping one lawn mower or transporting in bulk, we provide the best driver, trailer, and truck to get it delivered safely.
Transport Your Lawn Mower With Heavy Haulers Today!
Step 1:

Fill Out Quote Form

Fill out the short & easy quote form.
Step 2:

Speak With An Agent

We'll pick up your heavy equipment or vehicle.
Step 3:

Get Transported On Time

We deliver on time so you can get back to work.