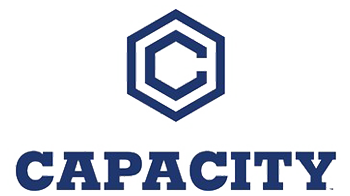 Transporting Capacity Yard Trucks to All 50 States
If you need transport for Capacity trucks,cargo truck, yard truck, TJ Series, Sabre 5, Dura-Ride Heavy Haulers safely ships Capacity trucks in all 50 states.
Capacity started in 1974 and has become the standard for hardworking yard trucks across the globe. They are well-known for their innovative engineering designs and the durability of their product. They accommodate customers that need customization, such as alternative fuels. Capacity is now part of REV Group, manufacturers of specialty vehicles, including buses, RVs, ambulances, yard trucks, and street sweepers. REV Group is the biggest specialty vehicle manufacturer in North America and, as part of that, Capacity will receive backing from their over two billion dollars in assets.
There are various types of Capacity Speciality Vehicles and some of these include:

 ● TJ 5000 Transport
 ● TJ 6500 Shipping
 ● TJ 9000 Transport
 ● Sabre 5 Shipping
 ● Dura-Ride Transport
Heavy Haulers Can Ship Your Capacity Yard Truck or Specialty Vehicle
Capacity is an American manufacturer of yard trucks for all needs. They are used in ports, rail terminals, warehouses, and distribution centers worldwide. Heavy Haulers provides expert shipping services for Capacity trucks throughout the United States.
Common Trailer Types Available from Heavy Haulers
Heavy Haulers specializes in hauling heavy loads such as construction equipment, oil field rigging and Super Loads. We are wideload experts! We offer an extensive range of trailer choices, including:
Max Weight: 48,000 lbs. | Max Length 53 ft. | Max Width 8.5 ft. | Max Height 11 ft.




Max Weight: 45,000 lbs. | Max Length 29 ft. | Max Width 8.5 ft. | Max Height 11.5 ft.
Max Weight: 150,000+ lbs. | Main Deck Length 29 ft. | Well Width 8.5 ft. | Legal Height Limit 11.6 ft.




Max Weight: 48,000 lbs. | Max Length 53 ft. | Max Width 8.5 ft. | Max Height 8.5 ft.







11423605

MILES TRAVELED






1214292

LOADS SHIPPED







1315658103

TONS TRANSPORTED






921637

CLIENTS SATISFIED