Mining Equipment Transport Services
Call Heavy Haulers to haul your mining equipment anywhere in the US, Canada or Mexico. Crushers, shredders, loaders - we'll haul it all. No piece of equipment is too large for our oversize transport team. Let us handle logistics and transportation. Call today for more details, (800) 908-6206.
Mining Equipment Transported by Heavy Haulers
Shipping RD Olsen 512 Screener
Heavy Haulers recently shipped this RD Olsen 512 Screener from Kelso, Washington, to North Haven, Connecticut. The cross-country journey east covered more than 3,000 miles. Weight: 48,500 pounds. Length: 43 feet 8 inches. Width: 10 feet 6 inches. Height: 11 feet 6 inches. To ship your mining equipment anywhere in the US, Canada or Mexico, call Sam at Heavy Haulers directly at (954) 703-1105.
Hauling Ingersoll-Rand ECM660 II0 Rock Drill
Heavy Haulers recently hauled this Ingersoll-Rand ECM660 II0 Rock Drill from Brighton, Colorado, to Houston, Texas. The trip with an oversize load was nearly 1,025 miles long. Weight: 58,000 pounds. Length: 24 feet. Width: 9 feet. Height: 8 feet. To haul your rock drill anywhere in the US, Canada or Mexico, call Brian at Heavy Haulers directly at (954) 603-1344.
See what you need?
Call us for a FREE Shipping Estimate at (800) 908-6206
How To Ship Mining Equipment
Mining equipment is not only heavy duty to withstand the rigors of the job but it is also literally HEAVY! Heavy Haulers are not intimidated by the prospect of transporting your mining equipment locally, regionally or coast to coast to get it to it's new location. We know the paperwork and DOT concerns to transport equipment of this size and weight. You can count on our knowledge and experience to get your equipment moved safely and securely.
RGN trailers are the trailer of choice for heavy duty mining equipment. Whether oversize or over-dimensional, Heavy Haulers logistic professionals know the necessary permitting, escort vehicles and whether or not your equipment needs a special trailer type to get it to its new job site.
Common Trailer Types Available from Heavy Haulers.
Heavy Haulers specializes in hauling heavy loads such as construction equipment, oil field rigging and Super Loads. We are wideload experts! We offer an extensive range of trailer choices, including:
Max Weight: 48,000 lbs. | Max Length 53 ft. | Max Width 8.5 ft. | Max Height 11 ft.




Max Weight: 45,000 lbs. | Max Length 29 ft. | Max Width 8.5 ft. | Max Height 11.5 ft.
Max Weight: 150,000+ lbs. | Main Deck Length 29 ft. | Well Width 8.5 ft. | Legal Height Limit 11.6 ft.




Max Weight: 48,000 lbs. | Max Length 53 ft. | Max Width 8.5 ft. | Max Height 8.5 ft.
Types of Equipment Heavy Haulers has Experience Transporting
Trust Heavy Haulers to transport any brand of equipment you own. Most of our drivers are experienced heavy-machinery operators who can safely maneuver your loads aboard our trailers. Some of the brands we have shipped include:
Heavy Haulers Ships Mining Equipment
Heavy Haulers ships mining equipment. Speak with one of our logistics professionals to arrange efficient and affordable transportation for your mining equipment. Your representative shops for the best rates for you, dispatches your load when you're ready, and shepherds your transport to a successful conclusion. Let's begin our relationship today.
Heavy Haulers offers:
Door-to-door transport
24/7 Customer Service
Free Cancellations
Contingency Insurance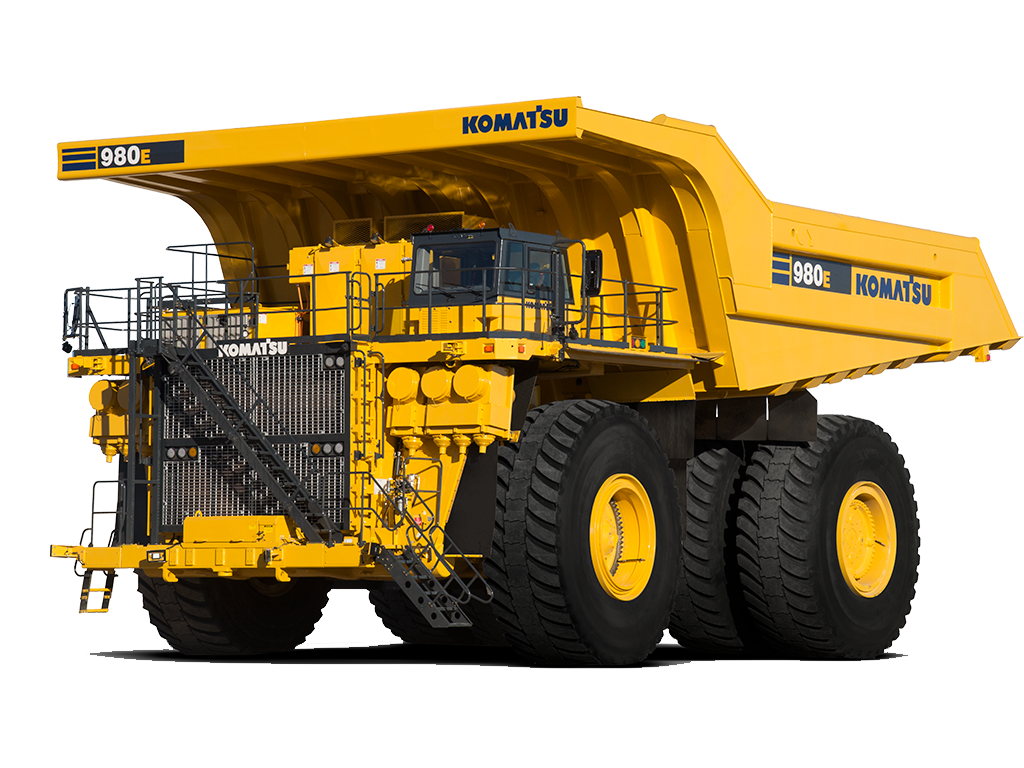 Mining Equipment Transportation Services
The mining industry depends on the timely arrival of equipment to keep the process moving forward and Heavy Haulers understands these concerns and knows how to overcome any potential pitfalls to keep your equipment delivery on time and on budget. It's what we do - all day every day!
Our experience in transporting all type of mining equipment, from earth movers bulldozers and dump trucks to drills, forklifts and cutting equipment, makes Heavy Haulers the logical choice for all your equipment transport needs. Trust in the industry prosfessionals - trust in Heavy Haulers!