Quality Semi Truck Transport Solutions with Heavy Haulers
Shipping a semi truck is done with quality and precision. Our experienced specialists will provide you with the best semi trucks transport solutions available. Based on your needs, we find the best shipping costs available. We find the best driver who knows how to handle semi trucks transport. Whether you're towing your semi truck to the shop or shipping it overseas, we're here to get it done right.
At Heavy Haulers, we have a wide variety of transportation equipment such as removable gooseneck trailer, step deck or flatbed trailer. The RGN trailer ensures easy loading and offloading of your semi-truck regardless of the size for shipment to your destination. Our skilled drivers are the best to ensure that your semi-truck delivery is on time to your doorstep.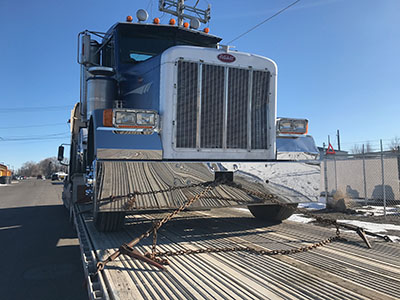 Semi Truck Transport
Call Now! (800) 908-6206
Additionally, you can also go for our step deck trailer to help transport your trailer anywhere that you may want. However, this may need you to have a loading area. The experts at Heavy Haulers will ensure professional handling of your semi truck during loading using the available technology. We provide the best semi trucks shipping solutions in the industry! Call now! (800) 908-6206
Shipping All Semi Trucks Anywhere You Need!
There are over 5 million registered semi-trucks registered in the USA. The truck entails a tractor unit and one or more semi-trailers that are usually 53 feet long. The available types include turnpike double, STAA Doubles, and Rocky Mountain Doubles. The trailer only works when connected to the tractor wheel, giving rise to the name semi-trucks. The semi-trailer is detachable and leading to the popularity of these trucks. The semi-trucks cover the majority of long-distance travel in the United States. The semi-trucks are common in the USA, Canada and all over Europe. Thankfully, Heavy Haulers transports semi trucks locally and overseas. We're here to handle all semi trucks transport and shipping, with on time delivery.
The Best Solutions to Haul Your Semi Trucks
You may be wondering the kind of truck to select when choosing your semi-truck size. It's essential to go for a truck that is efficient. Additionally, the type of vehicle should be convenient and ensures comfort as you use it. The capability of the truck is also critical.If you are considering shipping your semi-truck to your next location, then you should let Heavy Haulers do it for you. We offer same day loading and dispatch as well as us door-to-door services. We have skilled experts for semi trucks transport, which ensures your shipment delivery is safe and secure. Call us today at (800) 908-6206 to get a quote on your semi-truck shipment.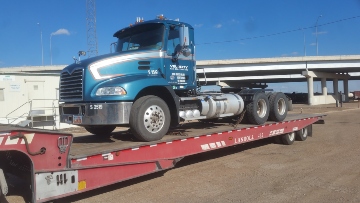 Transporting a Mack CXU613 day cab semi
Shipping From: Lubbock, TX

Transporting To: Commerce City, CO

Specs: 2015 Mack CXU613 day cab semi

Transport Specialist: Chris K.
(239) 256-2733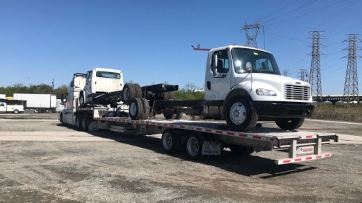 Semi Truck Transport : 2 Freightliner Chassis Cabs
Shipping From: New Castle, DE

Transporting To: Fontana, CA

Specs:2 2012 freightliner m2 cab/chassis

Transport Specialist: Brian G.
(754) 203-9267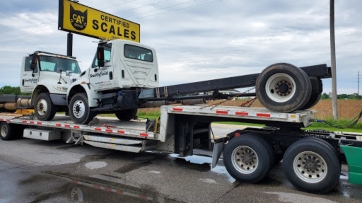 Shipping 2 International Single Axle Cabs
Shipping From: Kansas City, KS

Transporting To: Neptune, NJ

Specs: 2 International 4300 single axle cab & chassis

Transport Specialist: Brian G.
(754) 203-9267
Peterbilt Daycab Hauled on a Semi Truck
Shipping From: Burley, ID

Transporting To: Great Falls, MT

Specs: 2007 Peterbilt Daycab; 30.8L X 8W X 10H; 15,000lbs

Transport Specialist: Brian Goncharsky
(754) 203-9267
2007 Peterbilt Daycab Hauled on a Semi Truck
Shipping From: Burley, ID

Transporting To: Great Falls, MT

Specs: 2007 Peterbilt Daycab; 30.8L X 8W X 10H; 15,000lbs

Transport Specialist: Brian Goncharsky
(754) 203-9267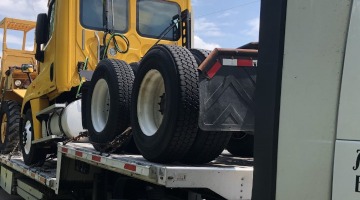 Freightliner M2 Daycab Semi-Truck Heavy Hauled to California
Shipping From: Chesapeake, VA 23325

Transporting To: San Diego, CA 92154

Specs: 2013 Freightliner M2 Daycab Truck; 24L X 8.6W X 10.2H; 20,000lbs

Transport Specialist: Milos Visnjic
(754) 203-9257
Speak with a Member of Our Logistics Team Now!
(800) 908-6206
Common Trailer Types Available from Heavy Haulers
Heavy Haulers specializes in hauling heavy loads such as construction equipment, oil field rigging and Super Loads. We are wideload experts! We offer an extensive range of trailer choices, including:
Max Weight: 48,000 lbs. | Max Length 53 ft. | Max Width 8.5 ft. | Max Height 11 ft.




Max Weight: 45,000 lbs. | Max Length 29 ft. | Max Width 8.5 ft. | Max Height 11.5 ft.
Max Weight: 150,000+ lbs. | Main Deck Length 29 ft. | Well Width 8.5 ft. | Legal Height Limit 11.6 ft.




Max Weight: 48,000 lbs. | Max Length 53 ft. | Max Width 8.5 ft. | Max Height 8.5 ft.
We transport many brands of Trucks across the country and North America
Trust Heavy Haulers to transport any brand of truck you own. We are experienced in handling all types of brands and manufacturers, we have hands-on experience shipping all truck manufacturers there is on the road! Some of the truck brands we commonly ship include:
Heavy Haulers Ships Across All 50 States
Alabama - Alaska - Arizona - Arkansas - California - Colorado - Connecticut - Georgia - Hawaii - Idaho - Illinois - Indiana - Iowa - Kansas - Kentucky - Louisiana - Maine - Maryland - Massachusetts - Michigan - Minnesota - Mississippi - Missouri - Montana - Nebraska - Nevada - New Hampshire - New Jersey - New Mexico - New York - North Carolina - North Dakota - Ohio - Oklahoma - Oregon - Pennsylvania - Rhode Island - South Carolina - South Dakota - Tennessee - Texas - Utah - Vermont - Virginia - Washington - West Virginia - Wisconsin - Wyoming
See what you need?
Call us for a FREE Shipping Estimate at (800) 908-6206
Kenworth T800 Semi Truck Transported by Heavy Haulers
Heavy Haulers recently transported this Kenworth T800 Day Cab from Myrtle Creek, OR to another satisfied customer in Prescott, WA. This Kenworth was 19,000 pounds, 34 feet long, 8 feet 6 inches wide and 10 feet 4 inches tall. Our transportation expert, Stephen Ladd, arranged the transport on a lowboy and had it delivered ahead of schedule. If you need your Kenworth transported call Stephen Ladd today for your quick quote: (754) 203-9230
Two Peterbilt 357 Day Cabs Transported
We're called to haul the trucks that haul and these two Peterbilt 357 day cabs were twice as nice at the right price. One of the two were inoperable but that's no issue for the leaders in the heavy hauling industry. The two trucks made a 696 miles journey from Burley, ID to Monte Vista, CO, and they arrived to discover an oversized load of 32' long, 10' tall and 8' wide each. At Heavy Haulers, our agent Brian ensured that the 34,000 pound trucks (17k each) had a smooth journey to their destination and that the pick up and loading process went hassle free. Do you need to move your semi-trailer trucks? Give Brian a call at: (754) 203-8979
Two International Day Cabs Shipped with Heavy Haulers
Heavy Haulers recently transported two International day cabs for one of the loyal dealerships that we work with. Each International measured 29 feet in length and is 8 feet wide and 9 feet tall with a total weight of 16,000 pounds. These were picked up in Aberdeen, ID and delivered over 500 miles away in Plymouth, WA. Heavy Haulers Brian H. secured the right rig for the job and was able to load within hours of the initial order. Call Brian H. today to receive your next quick quote: (754) 203-8979
A Mack DM Tractor Ready for Transport
Heavy Haulers transported these classic 1978 Mack DM Trucks nearly 1,000 miles. We were able to fit and transport both on to the trailer by welding them together, which saved the customer mucho money! Tazewell, TN to sunny Riviera Beach, FL, Heavy Haulers hauls all over. The total length was 20 feet, 11 feet tall and weighed 30,000 lbs. Brian H. was able to save his client $400 on this transport! Schedule your next shipment with your personal representative Brian H. at Heavy Haulers today: (754) 203-8979
2015 Freightliner Cascadia Shipped - Inoperable
Heavy Haulers shipped this 2015 Freightliner Cascadia for one of our repeat customers. This load was over 14,500 pounds and measured 40' in length, 8' wide and 10' tall. We loaded in Hueytown, AL and delivered in sunny Fort Lauderdale, FL. Heavy Haulers delivered within two days to another happy and loyal customer. If you need your Freightliner, or any other heavy equipment, transported then make sure you contact Chris Jenkins directly and he'll provide you with the Heavy Haulers white-glove treatment - 954-495-9028
Kenworth T800 Hauled with Heavy Haulers
This is a clean Kenworth T800 we recently hauled for one of our clients. This was a 2,600 mile run pulling this Kenworth which measured 24 feet in length, 8 feet wide and 10 feet in height and it weighed 15,00 pounds. We safely shipped this T800 to Caldwell, ID from Champlain, NY ahead of schedule to another satisfied Heavy Haulers customer. Snow, sleet, hail, rain or record heat won't keep Heavy Haulers from hauling. We will transport your Kenworth for you anytime! Call JT at Heavy Haulers to set up your next move. - 954-505-8921
Heavy Haulers Ships Semi Trucks Domestically and Overseas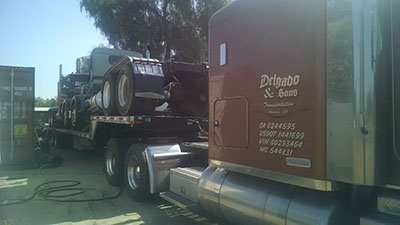 Let Heavy Haulers move your semi-truck equipment anywhere within the 50 states of America. We also ship to Canada and Mexico. A Heavy Haulers is a fully licensed shipping company with over a decade in the transportation industry. Moreover, we are a reliable and trustworthy transportation company as shown by our 5-star rating from "Transport Reviews"
Heavy Haulers is a top-rated heavy haul trucking company because we care about our clients and their freight. We are bonded and insured to ship your semi-truck equipment anywhere in the country. Consequently, our drivers are licensed and insured thus giving you a team of the skilled labor force at your disposal. We work closely with motor carrier bond insurance, department of transportation license among others.
At Heavy Haulers, we care about the safety and know how much your truck means toyou. We, therefore, take pride in insuring your vehicle in case of accidents. The insurance covers the cost of your vehicle. Besides, our friendly and professional drivers are also protected.
Heavy Haulers Handles Every Step of Semi Truck Transportation
Heavy Haulers can also organize escort vehicles during the transportation of your shipment. Our team of logistics professionals helps you obtain permits that are within each states wide load regulations. The team of experts plots your route that is budget friendly and also permits retrievals. We care about the safety of your cargo and ensure that we ship it safely to your destination. At Heavy Haulers, we fast track the transportation of your semi-truck at affordable pricing.
Also, we have a door to door services, port to port shipping and accept any form of payments such as credit card, PayPal, wire transfers, personal cheques, and even cash. During the entire transport period of your semi-truck, you can track your shipment all through the journey. We offer same day picking, loading, and dispatch of your cargo anywhere in the country. At Heavy Haulers, we promise to provide the most efficient and effective means of transportation.
Call Heavy Haulers toll free at (800) 908-6206 with any questions you might have about our service; when you're ready, request a free transport quote or set up a time for us to pick up your truck. We look forward to working for you!
HEAVYHAULERS.COM
START YOUR SHIPMENT TODAY!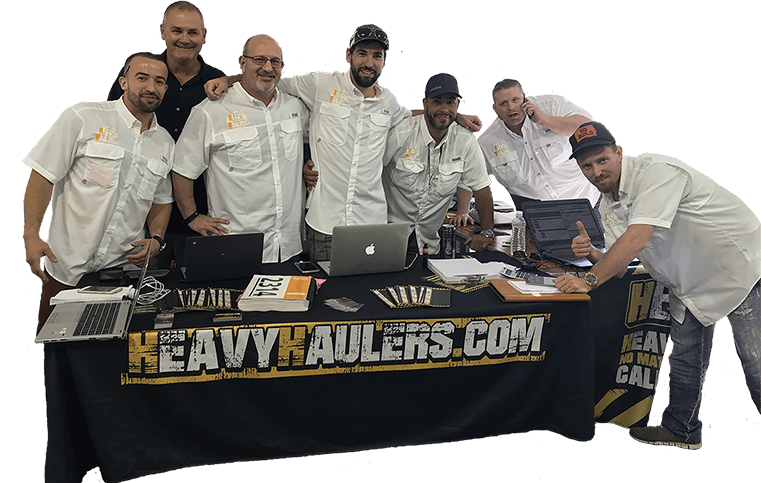 We Are Ready To Help You Haul Your Equipment!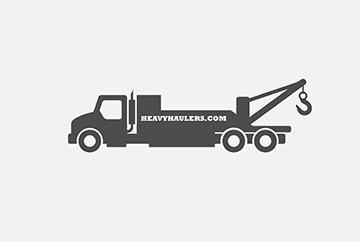 Heavy Haulers Comprehensive Semi Trucks Transport Services
● Shipping semi trucks.

● Transporting semi trucks.

● Semi trucks transport company.

● Hauling semi trailers.

● Semi trailer shipping solutions.

● Towing semi trucks.

● Semi truck delivery services.

● Semi truck shipping on trailers.