Miscellaneous Equipment / Vehicle / Cargo Transport Services
Here at Heavy Haulers, we have the expertise and ability to move all types of items. Whether it be inoperable machinery, loads of cargo, vehicles, equipment or even turret presses we are the professionals that you want handling your transports! Heavy Haulers does not shy away from unusual or difficult shipments - we handle every load like it is the most important shipment we will ever make. If other transportation companies do not want to handle your unusual shipment, call Heavy Haulers at (800) 908-6206 and we will take care of your logistics concerns!
Not all oversize loads fit into a category. Miscellaneous equipment comes in all shapes and sizes. This can be anything from baghouse transport to shipping diesel engines or even hauling steel drum containers. No matter what your equipment is and no matter where you need it transported, we'll find the best tractor trailer and driver to get your equipment delivered on time. Our logistics specialists are ready to get started!
Contact Our Expert Shipping Specialists
(800) 908-6206
Common Miscellaneous Equipment Heavy Haulers Transports
● Oversize Pump Transport

● Salvage Equipment Hauling

● Solar Panel Transport

● Sumbersible Shipping Services

● Engine Transportation

● Hyperbarric Chamber
● Silo Transport

● ATV/UTV Transport

● Baghouse Shipping

● Golf Cart Hauling

● Salvage Equipment
Recent Miscellaneous Shipments
Miscellaneous Equipment / Vehicle / Cargo Transports include:
Looking For Transport
With a Specific Trailer?

Max Weight: 150,000+ lbs. | Main Deck Length 29 ft.
| Well Width 8.5 ft. | Legal Height Limit 11.6 ft.

Max Weight: 48,000 lbs. | Max Length 53 ft.
| Max Width 8.5 ft. | Max Height 8.5 ft.
Max Weight: 48,000 lbs. Max Length 53 ft. |
Max Width 8.5 ft. | Max Height 11 ft.
Max Weight: 45,000 lbs. | Max Length 29 ft.
| Max Width 8.5 ft. | Max Height 11.5 ft.
Heavy Haulers Ships Across All 50 States
Alabama - Alaska - Arizona - Arkansas - California - Colorado - Connecticut - Delaware - Florida - Georgia - Hawaii - Idaho - Illinois - Indiana - Iowa - Kansas - Kentucky - Louisiana - Maine - Maryland - Massachusetts - Michigan - Minnesota - Mississippi - Missouri - Montana - Nebraska - Nevada - New Hampshire - New Jersey - New Mexico - New York - North Carolina - North Dakota - Ohio - Oklahoma - Oregon - Pennsylvania - Rhode Island - South Carolina - South Dakota - Tennessee - Texas - Utah - Vermont - Virginia - Washington - West Virginia - Wisconsin - Wyoming
Heavy Haulers Pilot Car Services
Are you looking for a reliable pilot car
for your transport?
Get Started
HEAVYHAULERS.COM
START YOUR SHIPMENT TODAY!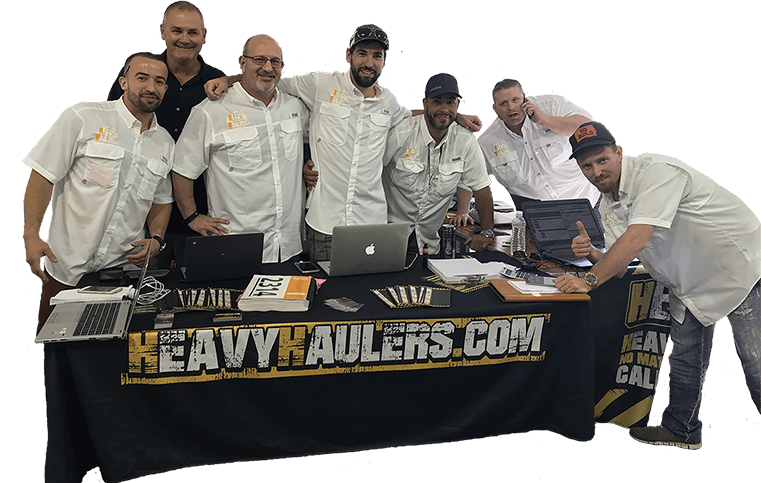 We Are Ready To Help You Haul Your Equipment!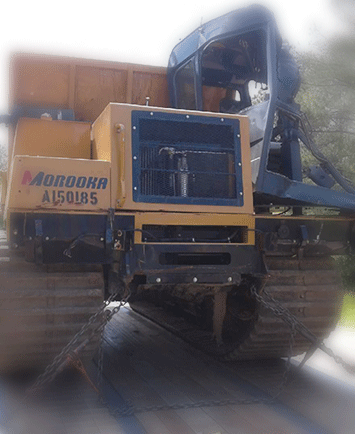 What Heavy Haulers Can Do for You
Not only can we haul your miscellaneous transports to any location in the United States, we can make the whole shipping process easier for you. Relax in the knowledge that Heavy Haulers are the leading experts when it comes to transporting your equipment, cargo & even tiny homes.
● Our turnkey service includes route planning, shipment scheduling, and delivery organization.

● We hire the drivers and crew, making sure to choose experts at loading your transports on trailers and properly hauling them to their new location.

● We contract the escort vehicles that are necessary for your transports.

● We will make sure all permits are taken care of we take all safety precautions needed to safely deliver your transport.

● We will help you with insurance issues and fee calculation.

● We will oversee the entire operation to make sure your transport is delivered safely and on schedule.



Contact the knowledgeable staff at Heavy Haulers today and find out how simple and affordable it can be to overcome your transport & the logistical issues.