Safely Transporting Super Loads For Over a Decade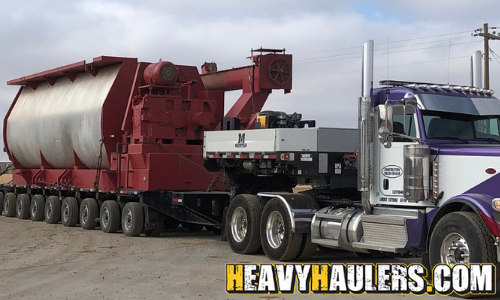 Contact Our Super Load
Shipping Specialists
(800) 908-6206
Heavy Haulers has over a decade of experience transporting super loads. We plan every detail ahead of time, to ensure your super load cargo is hauled safely and delivered on time. Super load dimensions vary from state to state. For instance, Texas considers anything larger than 20'wide, 18'11' high, 125' high, or weighing more than 254,300lbs to be a super load. Meanwhile, Tennessee designates super loads as anything over 16' wide, 15'6 high, longer than 120' and weighing more than 165,000lbs. Specialty permits will need to be acquired based on the pickup and drop off location of your super load. Super load shipping must be done by experienced professionals in order to ensure the safety of your equipment, the crew, and other people on the roads during transport. Call Heavy Haulers today and let's get started on your super load transport!


When it comes to the cost of shipping super load equipment, this varies based on several factors. The distance, permits needed, and pilot car requirements are all things calculated into super load transport costs. Heavy Haulers has highly trained and experienced super load transport agents that are ready to find the best prices available for your equipment. Each member of our team is dedicated to providing the best service, safest super load transport, and finding the best prices. Your super load machinery transport is important to you, that means it's important to us. At Heavy Haulers we ship every super load as if the cargo belonged to us. We are licensed, bonded, and insured for a safe and confident super load transport. Call Heavy Haulers today and let's get started on your super load transport! (800) 908-6206
Shipping Super Loads in All 50 States and Overseas
A super load transport is equipment or machinery that exceeds the state's standard limits, and can't be broken down into parts for shipping. Heavy Haulers is equipped to transport super loads to all 50 states. We know the breakdown of DOT laws and regulations by state. We are an all-inclusive super load shipping company. We obtain permits, provide pilot cars and escort vehicles, and make sure every detail of your super load transport is handled with care. We even ship super loads to Hawaii and Alaska. Heavy Haulers is here to ship your super load equipment wherever you need it to go.


Heavy Haulers also provides international super load shipping services. We are experts in port-to-port transport for all super load equipment and machinery. We have a dedicated international team waiting for your call. Our team obtains all the paperwork for international shipping, including permits and customs forms. No matter your pick up location or your destination, Heavy Haulers is here to transport any super load you need moved. We put quality, care, and safety into every single super load we ship. Find out more about transporting a super load today! (800) 908-6206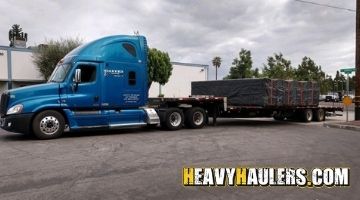 Contact Our Super Load
Shipping Specialists
(800) 908-6206
Super Load Cargo We Transport
We transport extra-large items that can not be disassembled, more commonly known as super load freight. You know, those gigantic things you see on the road and say, "What is that?" We ship those. We specialize in moving heavy prefabricated pieces. Don't forget, we also offer millwrights to help uninstall and reinstall heavy machinery such as transformers, turbines and generators. Heavy Haulers is a one-stop shop for super load transport.
• Modular Homes
• Bridge Beams
• Precast Concrete
• Military Gear
• Mining Equipment
• Wind Energy Equipment
• Water Towers
• Light Towers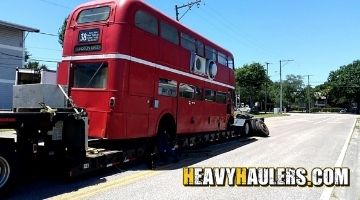 Contact Our Super Load
Shipping Specialists
(800) 908-6206
Super Load Transport Equipment Heavy Haulers Provides
We offer a complete line of specialized equipment for transporting Super Loads. Most Super Load transfer begin with a beam trailer hauled by a special-duty cab. We can link together multiple trailers using dollies, jeeps and bridges. Self-propelled trailers are available, too. No matter how large your Super Load, we can produce the equipment required for the haul. Call us!
• Beam Trailers
• Self-Propelled Trailers
• Multi-Line Trailers
• Towed Trailers
• Platform Trailers
• Trailer Dollies
• Trailer Jeeps
• Trailer Bridges
HEAVYHAULERS.COM
START YOUR SHIPMENT TODAY!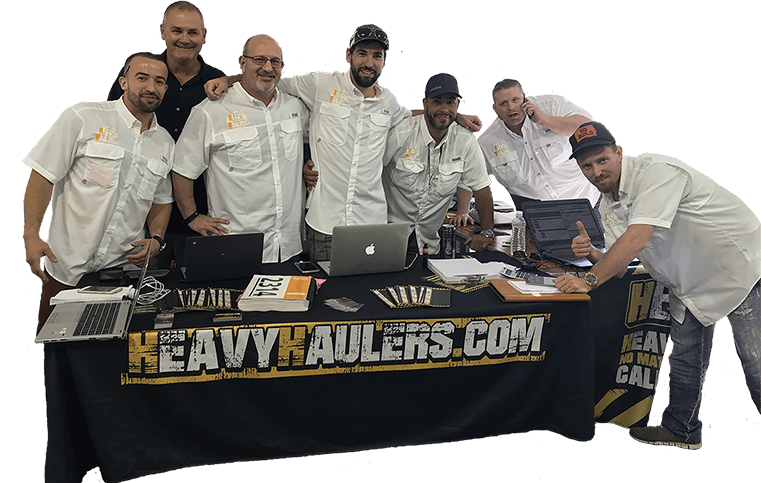 We Are Ready To Help You Haul Your Equipment!
Super Load Routes and Surveys
Super load transportation requires a route survey from states on the load's travel path. First, the state determines the most expedient course for your cargo. Height restrictions, weight restrictions and lane restrictions are considered. Once your path is designed, someone visually inspects the route your Super Load will traverse. Ask Heavy Haulers to help plan your super load transport!
Requirements for route analysis of a Super Load include:
• Bridge Analysis
• Traffic Control
• Lane Restrictions
• Overhead Obstacles
• Railroad Crossings
• Emergency Vehicles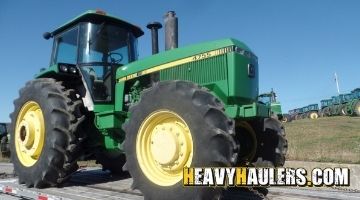 Contact Our Super Load
Shipping Specialists
(800) 908-6206
Super Load Escort Vehicles and Pilot Cars
Heavy Haulers provides escort vehicles for your super load transport. Pilot cars make sure the way is clear and safe for super load equipment. Civilian escorts contract with the state to help guide your super load. Many states also require police escorts, too. And if your load is super tall, you will need bucket trucks to lift overhead obstructions such as cables and wires. Whatever type of pilot car or escort vehicle is needed for your super load, Heavy Haulers provides it with ease.
Escort vehicles available for Super Load transport include:
• Pilot Cars
• Civilian Escorts
• Police Escorts
• Bucket Truck Escorts
Common Equipment Heavy Haulers Transports
Trust Heavy Haulers to transport any brand of equipment you own. Most of our drivers are experienced heavy-machinery operators who can safely maneuver your loads aboard our trailers. Some of the brands we have shipped include:
Looking For Transport
With a Specific Trailer?

Max Weight: 150,000+ lbs. | Main Deck Length 29 ft.
| Well Width 8.5 ft. | Legal Height Limit 11.6 ft.

Max Weight: 48,000 lbs. | Max Length 53 ft.
| Max Width 8.5 ft. | Max Height 8.5 ft.
Max Weight: 48,000 lbs. Max Length 53 ft. |
Max Width 8.5 ft. | Max Height 11 ft.
Max Weight: 45,000 lbs. | Max Length 29 ft.
| Max Width 8.5 ft. | Max Height 11.5 ft.
Heavy Haulers Ships Across All 50 States
Alabama - Alaska - Arizona - Arkansas - California - Colorado - Connecticut - Delaware - Florida - Georgia - Hawaii - Idaho - Illinois - Indiana - Iowa - Kansas - Kentucky - Louisiana - Maine - Maryland - Massachusetts - Michigan - Minnesota - Mississippi - Missouri - Montana - Nebraska - Nevada - New Hampshire - New Jersey - New Mexico - New York - North Carolina - North Dakota - Ohio - Oklahoma - Oregon - Pennsylvania - Rhode Island - South Carolina - South Dakota - Tennessee - Texas - Utah - Vermont - Virginia - Washington - West Virginia - Wisconsin - Wyoming
Heavy Haulers Pilot Car Services
Are you looking for a reliable pilot car
for your transport?
Get Started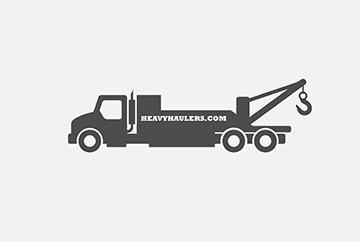 HEAVY HAULERS COMPREHENSIVE SUPER LOAD TRANSPORT SERVICES
● Super load equipment transport.

● Shipping super load machinery.

● Obtaining permits for super load hauls.

● Transporting super loads to all 50 states.

● How to ship a super load.

● Escorts for super load transport.

● Super load shipping dimensions by state.

● Super load transport route surveys.

● Shipping super loads overseas.