(800) 908-6206
Heavy Haulers
Specifications Database
We provide quality heavy haul transport
for every year, make, and model.
Trust the best in the industry.
Caterpillar AP-1000D Asphalt Paver Specs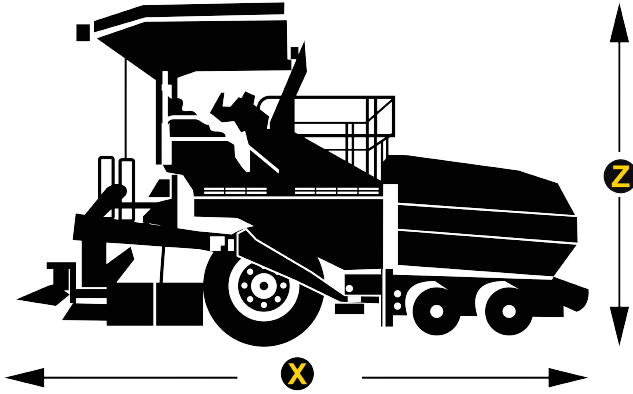 Need Caterpillar AP-1000D Specifications & Dimentions?
When you're looking for a Caterpillar asphalt paver, getting the dimensions and specs right is important. This is to ensure that it will be efficient and reliable. Before looking at the specs and dimensions of Caterpillar asphalt pavers, ensure that you know what your jobsite requires. Accessibility and jobsize should be some of the factors used to determine the specs and dimensions of the Caterpillar asphalt paver you get. In our specifications database, you will find engine, weights, drive system hopper and service refill capacities specs of Caterpillar asphalt pavers. Through the Heavy Haulers specifications database, you can compare Caterpillar asphalt paver specs with similar models from other manufacturers until you get the most suitable one.
What Is a Caterpillar Asphalt Paver Used For?
Caterpillar asphalt pavers are used for laying asphalt on bridges, roads, parking lots among other places. Size and dimensions of asphalt pavers matter because if you're working in a tight space for example, the dimensions of your Caterpillar asphalt paver should match its accessibility. Failure to consider this might lead to inconveniences.
Caterpillar AP-1000D Asphalt Paver Specifications:
» Length - Ground: 23.75 ft in


Need Heavy Haulers to Verify Specs for You?
Call One of Our Specification & Dimension Specialists for a
FREE

Spec Verification at (800) 908-6206.
Removable Gooseneck
(RGN)

Max Weight: 150,000+ LBs
Main Deck Length: 29 FT
Well Width: 8.5 FT
Legal Height Limit: 11.6 FT