(800) 908-6206
Heavy Haulers
Specifications Database
We provide quality heavy haul transport
for every year, make, and model.
Trust the best in the industry.
Komatsu D32P-1 Crawler Tractor Specs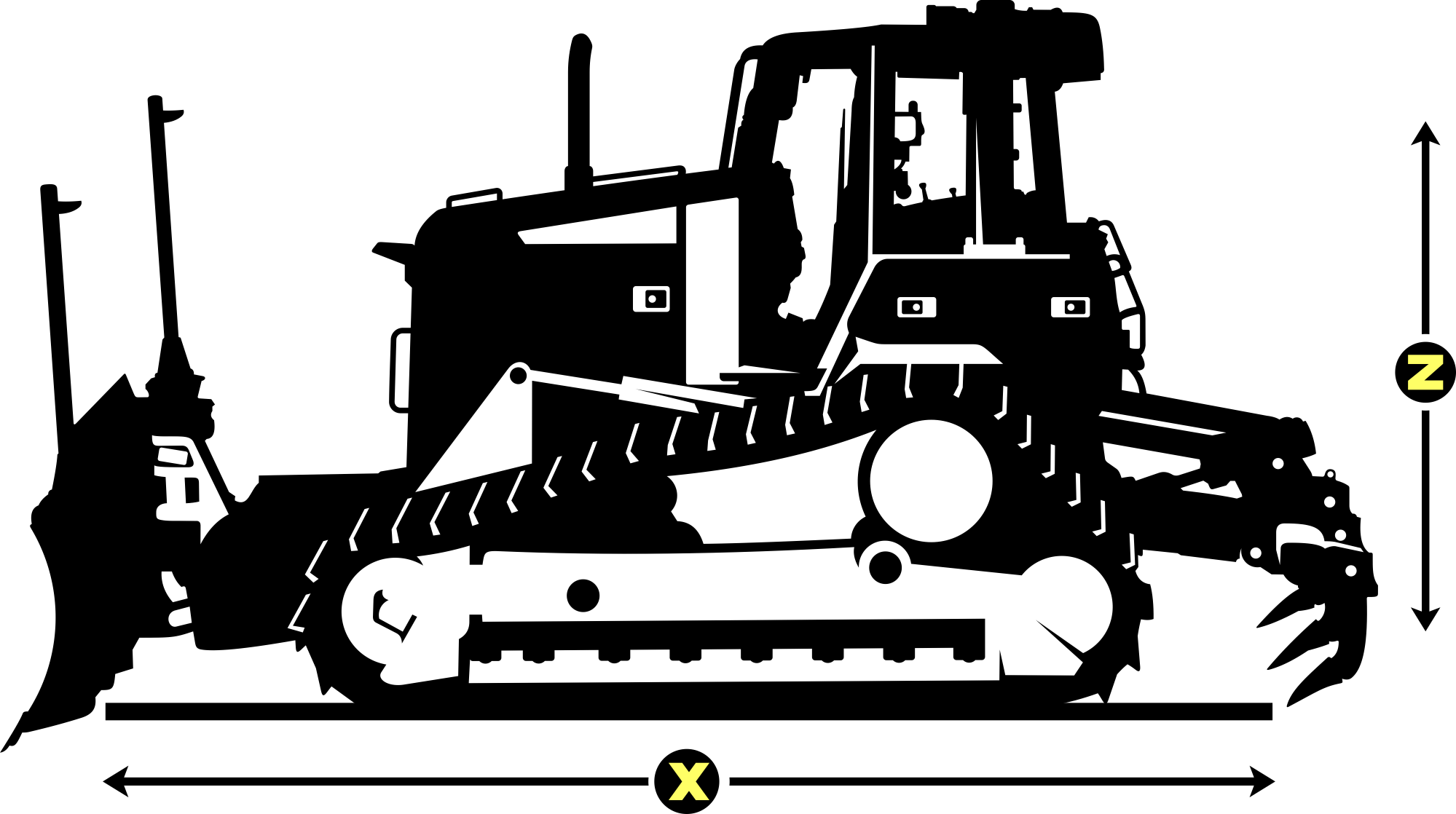 Need Komatsu D32P-1 Specifications & Dimentions?
When buying a Komatsu crawler tractor, you need to get one with specs and dimensions that will suit your jobsite. Through the Heavy Haulers specifications database, you can compare and contrast specs and dimensions of different Komatsu crawler tractors until you find the most suitable one. When looking at the specs and dimensions of Komatsu crawler tractors, it should be in reference to your jobsite. Therefore, assessing your jobsite in advance is important. The size and specs of a Komatsu crawler tractor should be suitable for your jobsite in terms of accessibility, job size, terrain among other factors.
What Is a Komatsu Crawler Tractor Used For?
Komatsu crawler tractors are known for their reliability, comfort, high productivity and safety. They're used in construction and earth moving projects. Their tracks give them power to move through tough terrains without getting stuck. By finding the specs and dimensions of Komatsu crawler tractors on Heavy Haulers, you reduce the risk of buying the wrong one. Despite Komatsu crawler tractors having the same functions, specs and dimensions really matter so that you can work efficiently. Specs and dimensions of a crawler tractor must match your jobsite.
Komatsu D32P-1 Crawler Tractor Specifications:
» Length W/ Blade: 14.15 ft in


» Height To Top Of Cab: 8.5 ft in


» Length Of Track On Ground: 6.86 ft in


» Ground Clearance: 1.06 ft in


Need Heavy Haulers to Verify Specs for You?
Call One of Our Specification & Dimension Specialists for a
FREE

Spec Verification at (800) 908-6206.
Flatbed Trailer

Max Weight: 48000
Main Deck Length: 53
Well Width: 8.5 FT
Legal Height Limit: 8.5