(800) 908-6206
Heavy Haulers
Specifications Database
We provide quality heavy haul transport
for every year, make, and model.
Trust the best in the industry.
Komatsu PC130-8 Midi Excavator Specs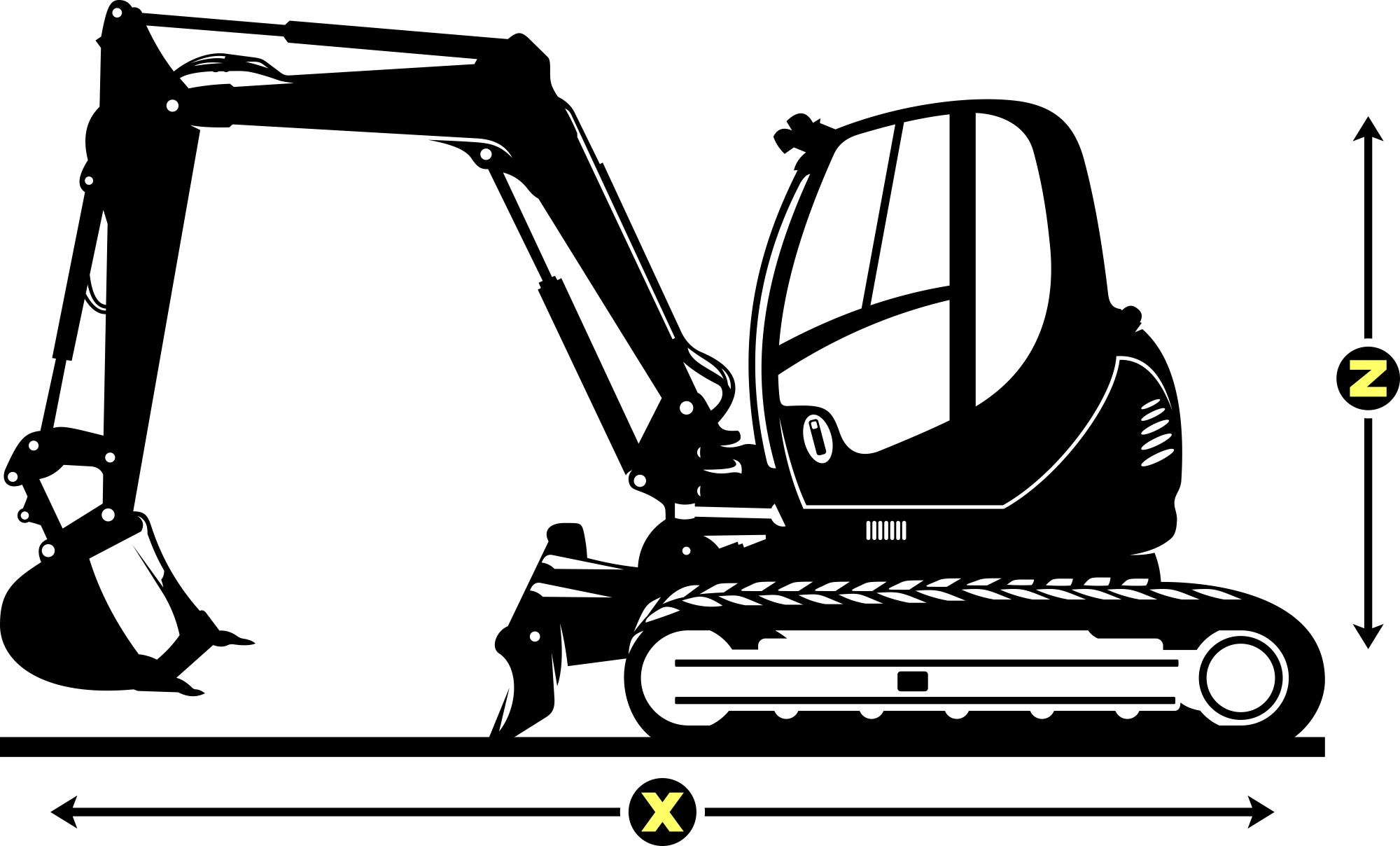 Need Komatsu PC130-8 Specifications & Dimentions?
When looking for a Komatsu midi excavator, finding one with specs and dimensions that will fit your jobsite is important. Heavy Haulers specifications database has specs and dimensions of Komatsu midi excavators. This is to help you compare their specs and dimensions with similar models from other manufacturers until you find what you need. Before looking at the specs and dimensions of Komatsu midi excavators, you should evaluate your jobsite first. Some of the things to consider include accessibility, terrain, workload among others. Without considering these factors, the probability of making a mistake is high.
What Is a Komatsu Midi Excavator Used For?
A good Komatsu midi excavator should offer you high productivity, comfort and efficiency. Komatsu midi excavators are used for landscaping demolition, digging holes, installing outdoor structures among others. Heavy Haulers has a team of specialists who recommend the most suitable trailer for transport based on the weight and size of a Komatsu midi excavator. Our Komatsu midi excavator specs and dimensions can also be used by sellers who need to provide their potential clients with reliable information.
Komatsu PC130-8 Midi Excavator Specifications:
» Length Of Track On Ground: 9.45 ft in


» Ground Clearance: 1.32 ft in


» Height To Top Of Cab: 9.37 ft in


» Tail Swing Radius: 7.19 ft in


» Track Gauge: 6.53 ft in


» Track Length On Ground: 9.45 ft in


» Overall Height: 9.44 ft in


» Overall Length: 24.91 ft in


» Overall Track Width: 8.21 ft in


» Removal Counterweight Clearance: 2.94 ft in


Need Heavy Haulers to Verify Specs for You?
Call One of Our Specification & Dimension Specialists for a
FREE

Spec Verification at (800) 908-6206.
Step Deck Trailer

Max Weight: 48000
Main Deck Length: 43
Well Width: 8.5 FT
Legal Height Limit: 10.6
Showcasing Our Transport Expertise
Heavy Haulers In Action
Heavy Haulers offer trustworthy and reliable transportation services for all varieties of freight including shipments of individual, commercial, and heavy machinery.
Click To See All Our Videos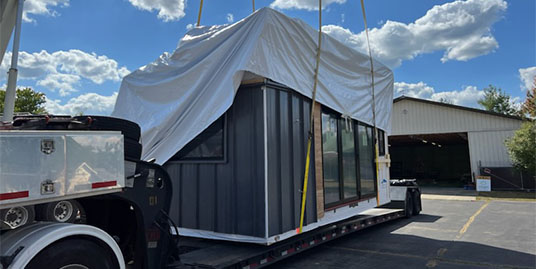 See Recent Shipments
Our trained logistics professionals make sure your load arrives on time, and in the same shape in which it departed. See recent customers who've shared their move with us!
Click To See All Our Photos
Services we
provide
For transparent pricing and superior customer service on oversized equipment transportation, call Heavy Haulers today!