(800) 908-6206
Heavy Haulers
Specifications Database
We provide quality heavy haul transport
for every year, make, and model.
Trust the best in the industry.
Komatsu GD825A-2 Motor Grader Specs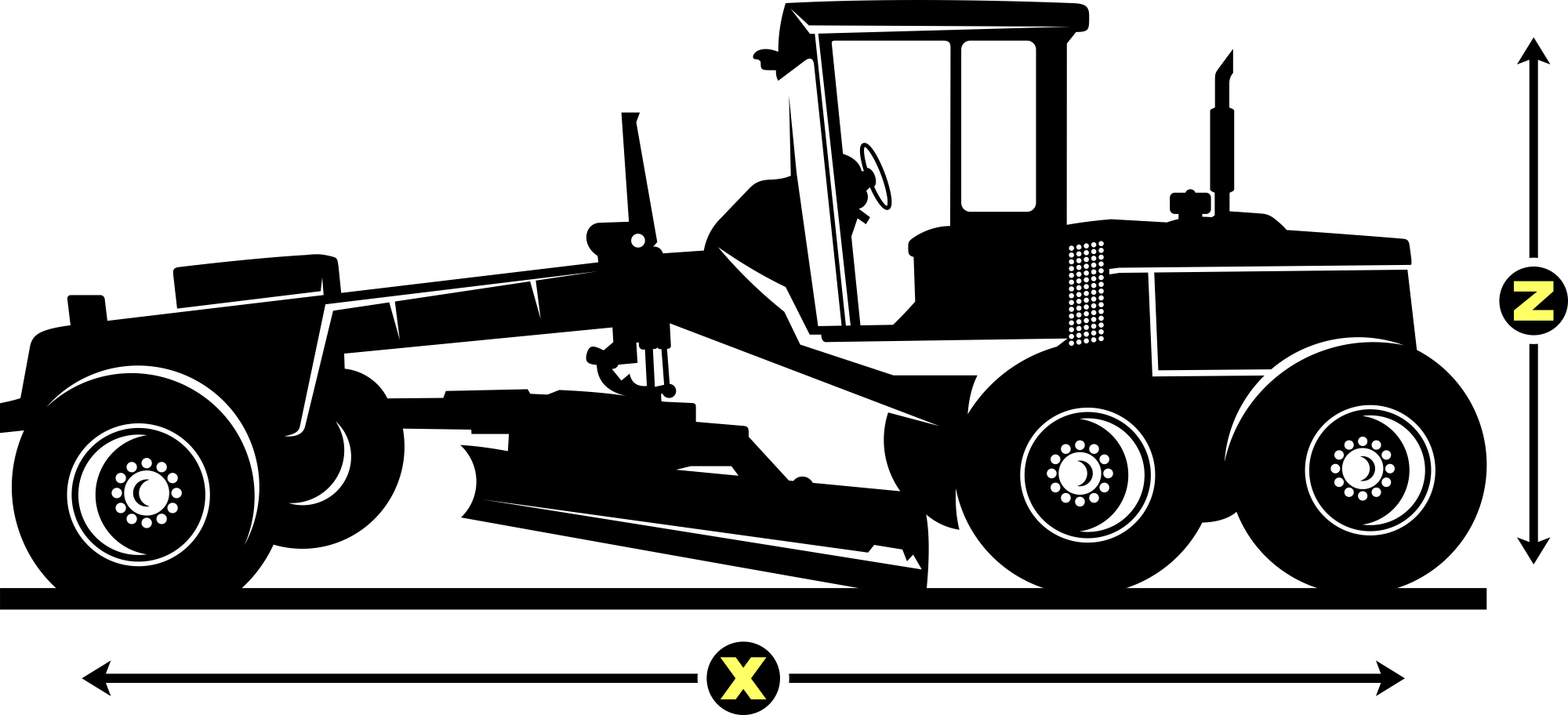 Need Komatsu GD825A-2 Specifications & Dimentions?
You can now search and find specs and dimensions of all Komatsu motor graders on the Heavy Haulers database. Our Komatsu motor graders specs and dimensions are to help you get the right model when you're buying one. You can also use them if you're a seller to provide the right information to your potential clients. When looking at the specs and dimensions of Komatsu motor graders on our database, ensure that you know the requirements of where it will be used. This will help you get a motor grader of the right size and specs to meet your jobsite requirements.
What Is a Komatsu Motor Grader Used For?
Komatsu motor graders are efficient, highly productive and reliable. They're versatile which makes them compatible with different attachments. They're ideal for levelling dirt, smoothening and fine grading surfaces, removing snow and debris as well as moving small amounts of soil. Through the Heavy Haulers specifications database, you're able to compare specifications and dimensions of different Komatsu motor grader models until you get the most suitable one.
Komatsu GD825A-2 Motor Grader Specifications:
» Overall Length: 32.85 ft in


» Width Over Tires: 10.86 ft in


» Wheelbase: 23.4 ft in


» Tandem Axle Wheelbase: 6 ft in


» Blade Base: 10.18 ft in


» Height To Top Of Isomount Cab: 11.67 ft in


» Minimum Turning Radius: 25.92 ft in


» Articulation Angle: 25 degrees


Need Heavy Haulers to Verify Specs for You?
Call One of Our Specification & Dimension Specialists for a
FREE

Spec Verification at (800) 908-6206.
11 Axle RGN Trailer

Max Weight: 125000
Main Deck Length: 62
Well Width: 8.5 FT
Legal Height Limit: 12