(800) 908-6206
Heavy Haulers
Specifications Database
We provide quality heavy haul transport
for every year, make, and model.
Trust the best in the industry.
Terex HP32 Boom Lift Specs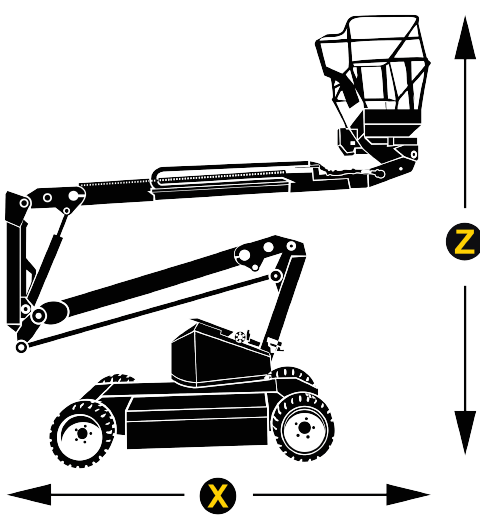 Need Terex HP32 Specifications & Dimentions?
You can now search and find specs and dimensions of Terex boom lifts. Heavy Haulers specifications database also allows you to compare them with similar models from other manufacturers until you find what you're looking for. Prior to looking at the specs and dimensions of Terex boom lifts, it's important to evaluate your jobsite first to know what it needs. Some of the factors to consider include lift height, accessibility, moving distance, workload and all the other important factors. With this information, you will get the most suitable Terex boom lift for your jobsite.
What Is a Terex Boom Lift Used For?
Terex boom lifts are used for lifting people and materials into the air. A good Terex boom lift should be spacious enough to accommodate the number of people of content to be lifted. In case you're buying a used Terex boom lift, inspect it well to ensure its functions will meet your jobsite requirements. Our agents recommend the best trailer for transport based on the weight and dimensions of a Terex boom lift.
Terex HP32 Boom Lift Specifications:
» Overall Length: 383.86 in


» Overall Width: 8.34 ft in


» Overall Height - Mast Lowered: 10.5 ft in


» Gradeability: 5 %


Need Heavy Haulers to Verify Specs for You?
Call One of Our Specification & Dimension Specialists for a
FREE

Spec Verification at (800) 908-6206.
Your load requires a custom trailer assignment due to its size.
Please contact one of our heavy load specialists at (800)908-6206