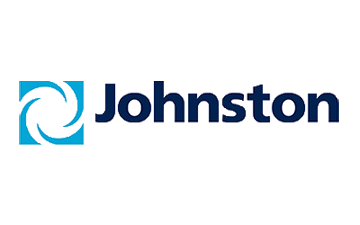 Shipping Services for Johnston Construction Equipment
Transporting heavy construction equipment is quite a hassle. Heavy Haulers are aware of how tiring and time-consuming the process can be for their client, hence ensure that they do not only offer the transportation services but also handle all your required shipment paperwork for you. Heavy Haulers specialized logisticians plan the route carefully and ensure that cost and safety are at the favor of the client. Isn't that amazing? What will get you started is just one phone call to (800) 908-6206 and we will take care of the rest.

Trust Heavy Haulers to ship all your construction equipment from your seller to your work site. We will make sure that your fragile, oversized and otherwise overload equipment gets to your destination free of damage. Heavy Haulers ships in all 50 States, Canada, and Mexico. Bestowing your equipment transport needs on us, we will rise to the challenge and manage the project and operations to the last step. Allow our team of experts to direct you on the right shipping methods for your construction equipment.
Johnston Construction Equipment That Heavy Haulers Move
Johnston Construction Company began in 1976 as a subsidiary of Remsco Associates. The company believes in quality workmanship thereby manufacturing quality machinery for its customers. To support its operations, it has a fleet of specialized construction equipment. Previously, the Johnstone's services were in Central Pennsylvania, but currently, it has extended to other states including Ohio, New Jersey, Maryland, and Delaware, among others. Johnston Construction Company performs in all construction phases including utility, excavation, plumbing, and concrete.
Other common Johnston equipment includes:

• Trucks
• Cranes
• Trailers
• Excavators
• Backhoes
• Skid Steers
• Forklifts
• Compactors
• Lift
These are just some of the heavy equipment and machinery we carry for Johnston. Countless times, we have seen large companies promising to commit their experience to the operation only to put junior managers on the operation. At heavy haulers, we are not willing to sacrifice our clients' interests for the attention. We have learned over the years that client satisfaction should be the top priority. Contact us today through and find out more about the construction machinery and equipment we transport.
When It Comes To Transport - Heavy Haulers Has What you Need!
5-Star Rating (Transportreviews.com)

A+ Rating from (Better Business Bureau)

Contingency Insurance

Experienced Drivers

24/7 Customer Service

Oversize and Overweight Load Shipping Specialists

Transport Services in All 50 States, Canada, And Mexico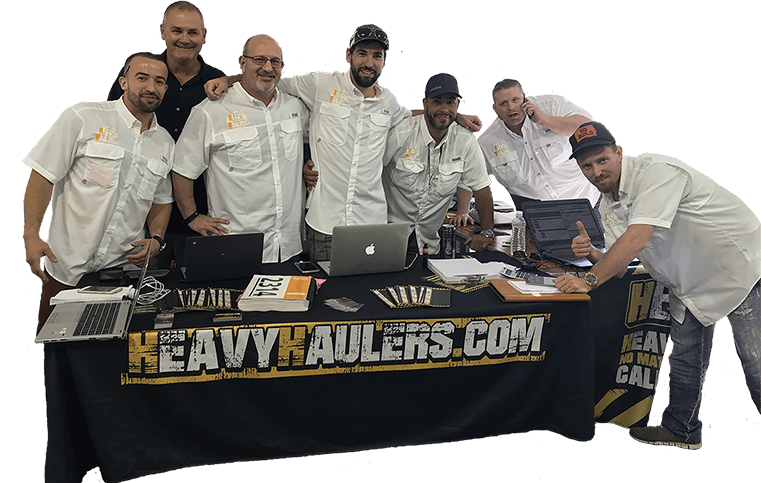 Looking For Transport
With a Specific Trailer?

Max Weight: 150,000+ lbs. | Main Deck Length 29 ft.
| Well Width 8.5 ft. | Legal Height Limit 11.6 ft.

Max Weight: 48,000 lbs. | Max Length 53 ft.
| Max Width 8.5 ft. | Max Height 8.5 ft.
Max Weight: 48,000 lbs. Max Length 53 ft. |
Max Width 8.5 ft. | Max Height 11 ft.
Max Weight: 45,000 lbs. | Max Length 29 ft.
| Max Width 8.5 ft. | Max Height 11.5 ft.
Heavy Haulers Ships Across All 50 States
Alabama - Alaska - Arizona - Arkansas - California - Colorado - Connecticut - Delaware - Florida - Georgia - Hawaii - Idaho - Illinois - Indiana - Iowa - Kansas - Kentucky - Louisiana - Maine - Maryland - Massachusetts - Michigan - Minnesota - Mississippi - Missouri - Montana - Nebraska - Nevada - New Hampshire - New Jersey - New Mexico - New York - North Carolina - North Dakota - Ohio - Oklahoma - Oregon - Pennsylvania - Rhode Island - South Carolina - South Dakota - Tennessee - Texas - Utah - Vermont - Virginia - Washington - West Virginia - Wisconsin - Wyoming
Heavy Haulers Pilot Car Services
Are you looking for a reliable pilot car
for your transport?
Get Started