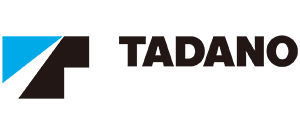 Let Heavy Haulers Transport Your Tadano Cranes & Boom Trucks Where it Needs to Be!
Acquiring a fleet of the right carriers and trailers is a hassle. Usually, doing maintenance checks, employing specialists or staff to run the machines properly, paying professionals to deal with the details required with the hauling equipment, getting the grants and licenses, coming up with suitable routes, keeping up conveyance consistent, and at the same time delivering the goods on time can be a frantic experience for organizations as well as potentially the expenses of operation.

Fortunately, we are here to deal with every one of these activities while you run your organization. We gladly transport your load to your destination and help you cut down on the expenses. To put it plainly, the weight and bother of conveying cargo is placed on skilled and hands of our staff.
TADANO: Transportation and Hauling Cranes
Masuo Tadano established the organization. The company started out as a steel fabricator in Takamatsu, Japan. In 1948, he established TADANO Ltd. and set up the central producing plant of load handling equipment, in the next years the organization extended assembling operations to incorporate different mechanical hardware and equipment. From that point, they have ventured into other Marie's and set up a strong global position in the field of hydraulic and portable cranes.
Common Tadano Cranes & Boom Trucks We Transport Frequently Are:

• Terrain Cranes
• Aerial Platforms
• Loader Crane
• Construction Crane
• Boom Trucks
Recent Tadano Cranes Heavy Haulers Has Shipped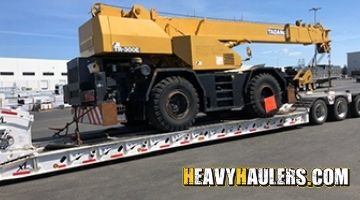 Tadano TR300 Crane Transported Intrastate
Shipping From: Spokane, WA 99220

Transporting To: Tacoma, WA

Specs: Tadano TR300 Crane; 36L X 9W X 11.8H; 58,000lbs

Transport Specialist: Milos Visnjic
(754) 203-9257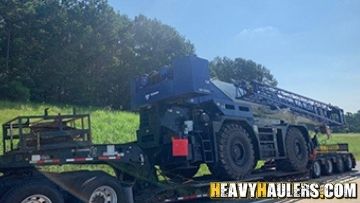 Tadano TR800XXL Crane Hauled on an RGN Trailer
Shipping From: Tallahassee, FL

Transporting To: Prattville, AL

Specs: Tadano TR800XXL Crane; 47L X 10.9W X 12.5H; 90,000lbs

Transport Specialist: Nick H.
(772) 238-2766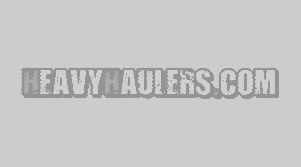 WHAT ARE YOU WAITING FOR?
Have a load to be moved? Move with Heavy Haulers and get you and your company featured right here! We love sharing our moves and don't mind putting your name on it!
When It Comes To Transport - Heavy Haulers Has What you Need!
5-Star Rating (Transportreviews.com)

A+ Rating from (Better Business Bureau)

Contingency Insurance

Experienced Drivers

24/7 Customer Service

Oversize and Overweight Load Shipping Specialists

Transport Services in All 50 States, Canada, And Mexico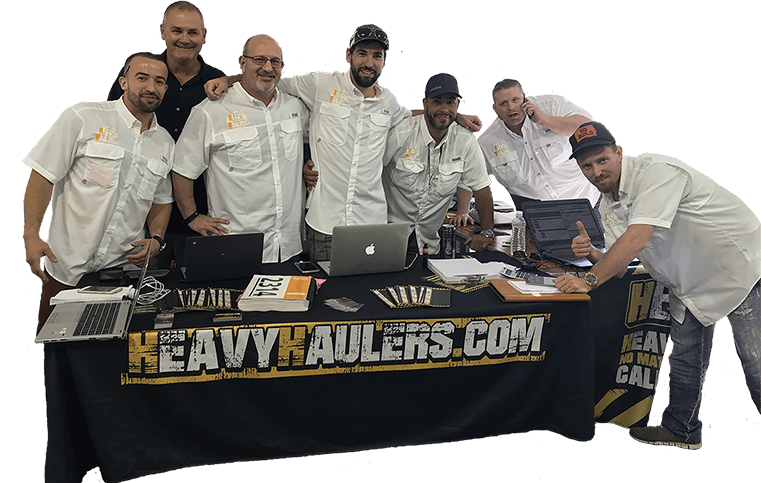 Looking For Transport
With a Specific Trailer?

Max Weight: 150,000+ lbs. | Main Deck Length 29 ft.
| Well Width 8.5 ft. | Legal Height Limit 11.6 ft.

Max Weight: 48,000 lbs. | Max Length 53 ft.
| Max Width 8.5 ft. | Max Height 8.5 ft.
Max Weight: 48,000 lbs. Max Length 53 ft. |
Max Width 8.5 ft. | Max Height 11 ft.
Max Weight: 45,000 lbs. | Max Length 29 ft.
| Max Width 8.5 ft. | Max Height 11.5 ft.
Heavy Haulers Ships Across All 50 States
Alabama - Alaska - Arizona - Arkansas - California - Colorado - Connecticut - Delaware - Florida - Georgia - Hawaii - Idaho - Illinois - Indiana - Iowa - Kansas - Kentucky - Louisiana - Maine - Maryland - Massachusetts - Michigan - Minnesota - Mississippi - Missouri - Montana - Nebraska - Nevada - New Hampshire - New Jersey - New Mexico - New York - North Carolina - North Dakota - Ohio - Oklahoma - Oregon - Pennsylvania - Rhode Island - South Carolina - South Dakota - Tennessee - Texas - Utah - Vermont - Virginia - Washington - West Virginia - Wisconsin - Wyoming
Heavy Haulers Pilot Car Services
Are you looking for a reliable pilot car
for your transport?
Get Started