Equipment Transport Companies – How To Protect Your Heavy Equipment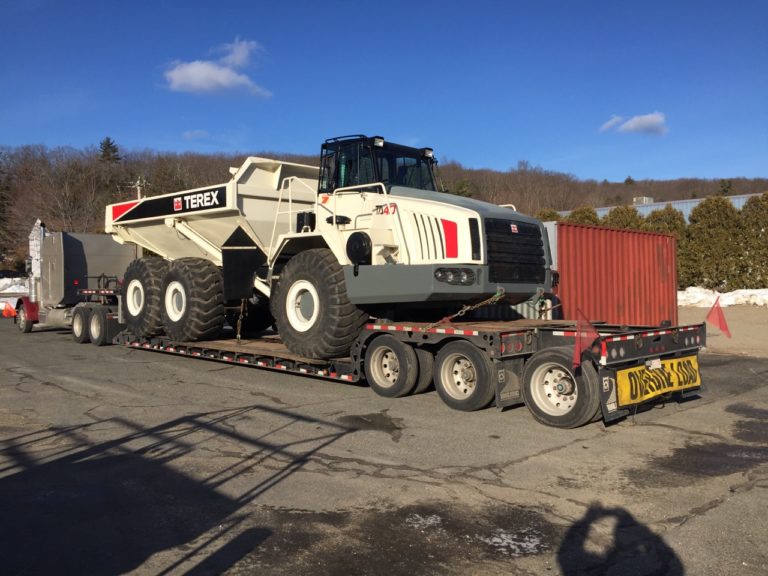 Whenever your hauling heavy equipment, preparation is important especially when you're dealing with construction equipment. When preparing your heavy loads it is just as important as obtaining all the required documentation. While the process of preparation varies depending on the details of your load, the priorities don't change.
In addition to ensuring the safety of your equipment, preparing your equipment for shipment also ensures the safety of the people transporting it. Even though it is the responsibility of the transportation company to keep their employees safe, you are responsible for preparing your heavy equipment according to the standards of the transport provider.
The business of transporting oversize loads is risky enough as it is. Failure to prepare your heavy equipment only compounds the risk of equipment being damaged or people being injured. Taking precautions to avoid accidents is in the best interest of you and the equipment shipping company. Not to mention that if an accident happens because of your neglecting to properly prepare your equipment, the insurance company will likely deny your claim.
Preparing Your Heavy Equipment for Transport

So, what steps should you take to prepare your heavy equipment for transportation? Here are a few important tips.
If you need to repackage the equipment before transportation, check the owner's manual for the proper packaging materials and procedures. If the manual is not available, contact the manufacturer or visit their website.
Disable alarm system, turn off power, and disconnect batteries.
Empty out all the fluids.
Ensure all loose parts are secure.
Create ample room for the haulers to retrieve the equipment.
Obtain all the required permits or confirm that the haulers have them all ready in time.
Cover parts of your equipment that should not be exposed to the elements if you are using open-air shipping services.
Your equipment might need to be operational if you are having it shipped with the RO/RO method.
Following these requirements minimizes the risks involved in hauling your heavy equipment. The transportation company you use will probably have additional specifications. Make sure you adhere to those for increased safety. If the job is to be done right, you must keep a close eye on the details. When proper preparations are made, the whole shipping process runs smoothly.
Loading and unloading process for step deck trailers is much safer for everybody involved.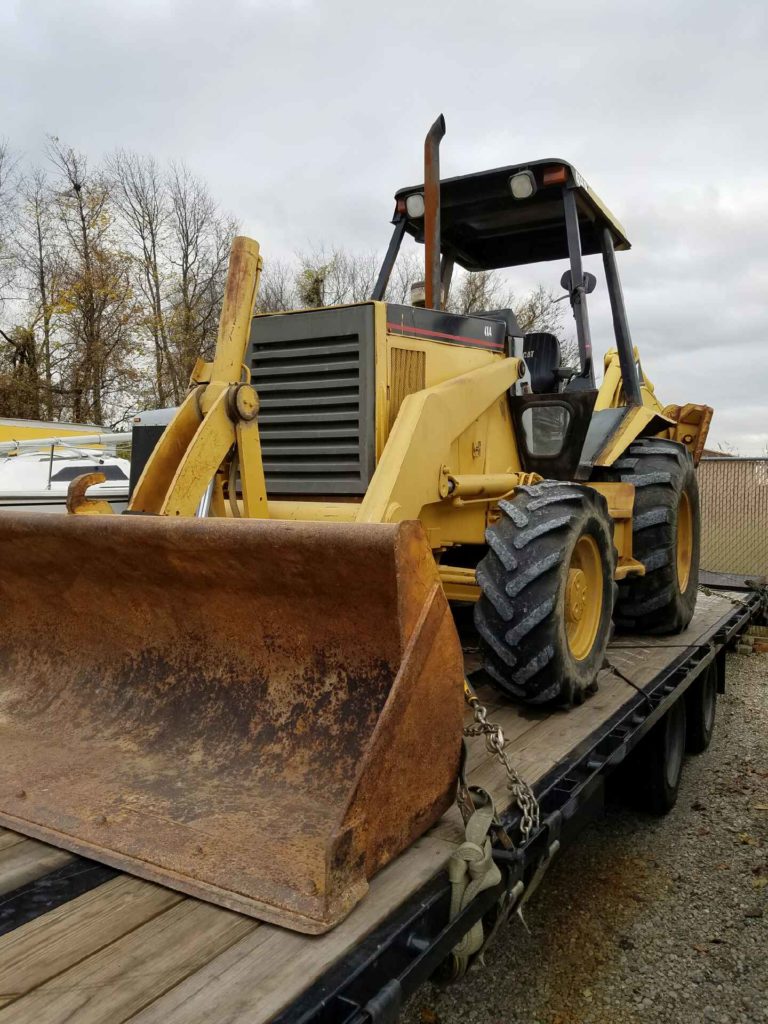 Choosing The Best Heavy Haul Company

There is no shortage of heavy equipment transport companies in the market. While having multiple options is advantageous in some ways, the abundance of choice can make
choosing the right one confusing. However, if you keep a few important things in mind, you can find a transportation service that is affordable, reliable, and safe.
The equipment shipping company you consider should have the capacity to haul your equipment. Even if the equipment shipping company is perfect in every other way but lacks the capability to transport your equipment, look elsewhere.
Meet all the compliance standards. Make sure they have all the required permits to carry your specific equipment.
Have in place strict safety measures. Well-established heavy equipment transport companies prioritize the safety of their employees, your employees, and your cargo.
Have adequate insurance coverage for the job because accidents happen.
Once you've narrowed down your list to a few top-class heavy equipment transport companies, only then should your compare their prices and choose the most affordable.
Call us now for a free no obligation quote!There is no shortage of heavy equipment transport companies in the market. While having multiple options is advantageous in some ways, the abundance of choice can make
Protect Your Heavy Equipment With Heavy Haulers Today!
Step 1: Fill Out Quote Form
Fill out the short & easy quote form.
Step 2: Speak With An Agent
We'll pick up your heavy equipment or vehicle.
Step 3: Get Transported On Time
We deliver on time so you can get back to work.