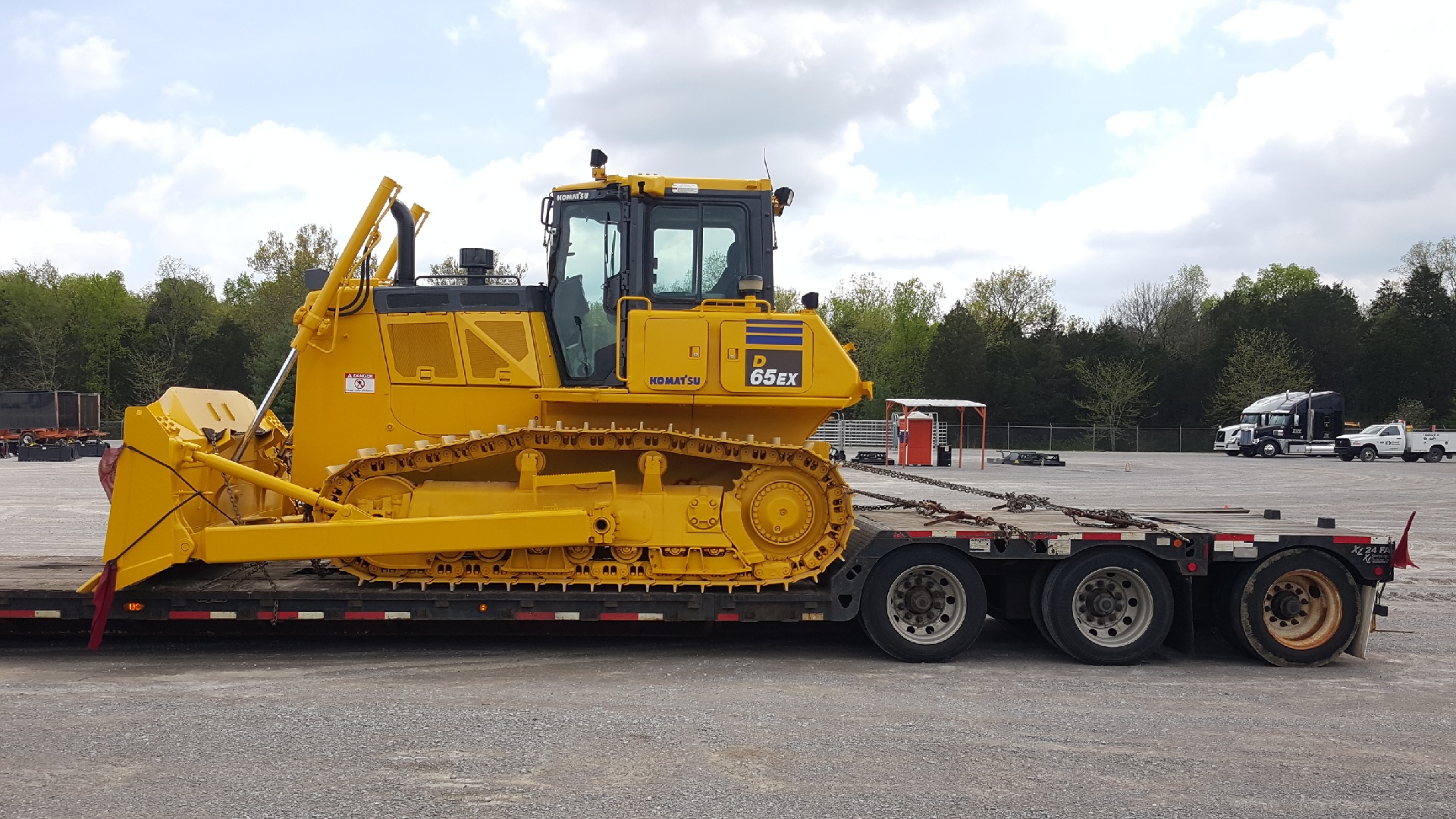 5 Things to Consider When Choosing a Heavy Hauling Company
Whether you're an experienced project manager, an integral corporate member, or a neophyte in specialized transportation services, we've curated a quick five-pronged list on things to double check before placing an order with a heavy haul trucking company!
1. Are You Getting the Low-Ball Bait and Switch
Your top priorities when choosing trucking companies is to (1) know what you're getting and (2) know exactly how much it costs. Period.

Have you ever tried to conduct business with a heavy haul trucking company who promised an incredible rate for your project, and then switched your service options at the last possible second? Were they unexpectedly "unavailable?" That's the bait and switch my friends. When working with transport companies, ensure you have a precise breakdown of services vs price. Don't make over-the-phone commitments without having something written on paper. Or your inbox. (Insider Scoop: Remember to download a copy onto your device!) Want other money-saving insider tips on heavy equipment hauling?
Don't make over-the-phone commitments without having something written on paper.
2. Does Your Hauling Company Offer Door to Door Service?
You don't want your shipment to get stuck halfway, do you? Make sure the heavy haul trucking company you employ offers door to door service— that is, ensure your shipment will be expedited to the location of your choosing. Door to door service is optimal for Heavy Equipment Hauling because it saves you logistics hassle, avoids hidden fees, and by design, offers streamlined transportation. Specifically, door to door shipping waives hidden costs typically incurred by standard shipping— like customs fees and import taxes. But the best part is: You'll never have to make a single logistics call. Door to door transport companies coordinates your entire shipment. (Ready to make a shipment?)
3. Does Your Heavy Hauling Company Have Reliable Insurance?
Ever quit placing an order for specialized transport services because you realized your shipment wasn't covered? We've been there. Accidents happen and then you're left to clean up the rubble. But not if you do your homework first! Make sure to ask about what types of insurance options are available for your order. Because the bottom line is: If your prospective heavy hauler can't offer the coverage you need— no deal! (Learn about our service plans for heavy trucking as well as other services)
4. Does Your Transport Company Have a Plan B?
When you sign-up for our specialized transportation services we assign a knowledgeable specialist, eager to assist with any complications, change of logistics, and everything in between. What about the provider you're considering? Cementing a plan B before life kicks you where it hurts drastically cuts future expenses (and headache) of needing to order emergency transportation provisions— which are costly, and oftentimes unavailable. If your heavy hauling company doesn't have backup plan services, keep searching!
Some hauling companies will want money up front. If you're okay will that arrangement, good on 'ya! Make sure when employing specialized transportation you're 100 percent clear on when payment is expected. We've seen some pretty dicey situations where Heavy Loads have gone awry because clients weren't prepared to offer payment. Likewise: We've seen disreputable companies slap on a slew of hidden fees right before processing. Moral of the story: Know exactly what you owe and when you owe— and hold your Heavy Haul Trucking company to it! Insider Tip: Negotiate the price early on and cement it on writing. (Psst: you'll only owe us when you have a scheduled pick up.) Need Services for Heavy Trucking? We've been in the business since '06.
Get Your Transport Quote Now!
Step 1: Fill Out Quote Form
Fill out the short & easy quote form.
Step 2: Speak With An Agent
We'll pick up your heavy equipment or vehicle.
Step 3: Get Transported On Time
We deliver on time so you can get back to work.
Recommended Blogs For You: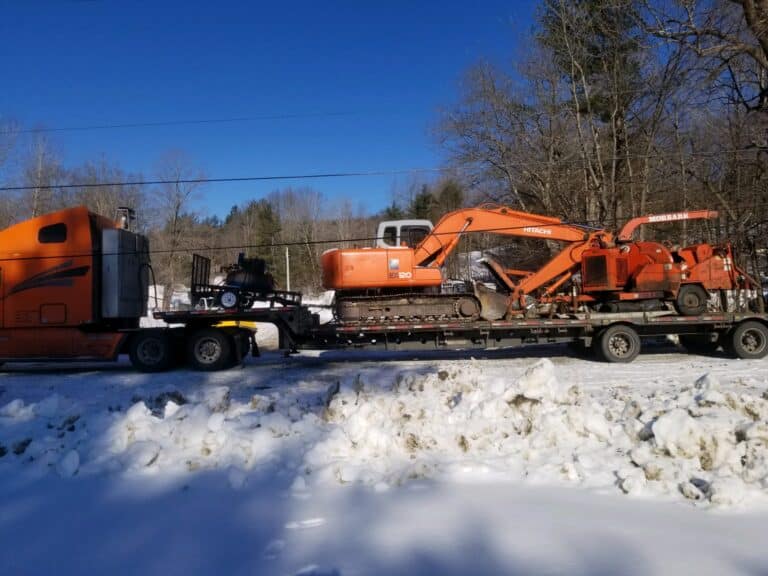 Shipping equipment in the snow is not that hard, but only if you have the proper means of transport, appropriate expertise, and adhere to the applicable rules and regulations. Hauling heavy loads during snowstorms comes with complexities ranging from bad roads to reduced visibility.
Read More »
Black ice is a wintertime threat to driving safety on roadways. Black ice is a type of ice that forms on wet roadways when temperatures drop rapidly.
Read More »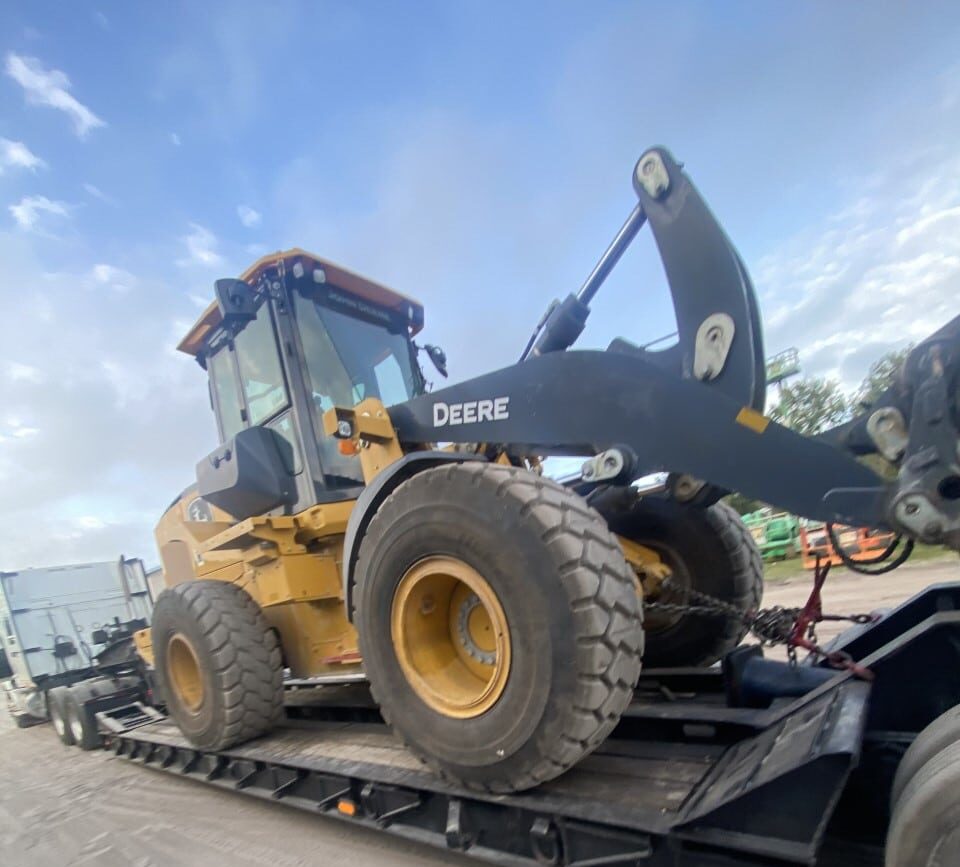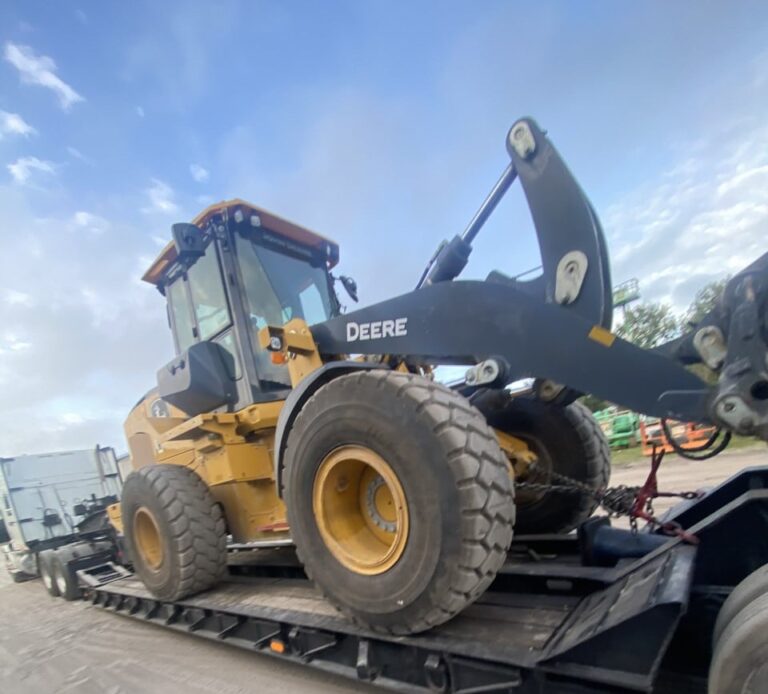 The heavy haul transport industry is continuously impacted by fluctuations in the fuel market's price. Rapid rises in the price of gasoline can have a delayed and disastrous effect on freight management businesses, but a rapid drop in the price of fuel could lead to short-term profit increases and an increase in market competitiveness to provide customers with the lowest price.
Read More »