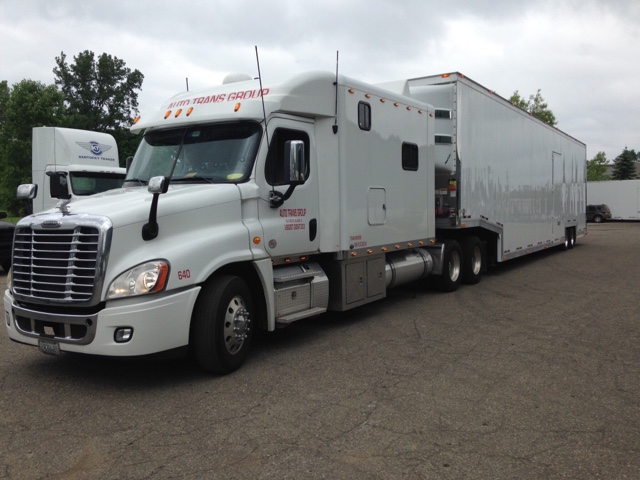 Quarterly Update: US Freight Rates Are High
The value of using a transport agent has never been greater. As truck space becomes restricted and shipping rates rise, a good transport agent is worth his weight in gold. Right now, for instance, when space is tight and rates have surged.
Rates for hauling freight in the US remain high. Volume is large, space is limited and fuel prices are up. Add those three factors together, and you get elevated prices across-the-board for shipping goods in the US.
According to data from Cass Information Systems, prices for intermodal transport are up more than 15% since mid-2017. The Cass Intermodal Price Index, measure of changes in per-mile intermodal costs, has been at 10-year highs for all of 2018.
Freight Shipping Prices: Up
Likewise, information from logistics services firm DAT shows that spot rates for van, reefer and flatbed loads are significantly higher than last year.
DAT Trendlines shows. In general, rates for van, reefer and flatbed loads are about 30% higher than they were at this time last year.
Loading and unloading process for step deck trailers is much safer for everybody involved.
After remaining basically the same for the first three months of 2018, transport rates for all three types of trailers rose by about 10 cents/mile in April. According to DAT, April nationwide per-mile prices were:
Flatbeds – $2.63
Reefer – $2.48
Van – $2.24
Nationally, DAT reports that rates for the three main forms of transport are basically the same at around $2.50/mile. Van rates are about 12 cents less than reefer rates, while flatbed rates are about 12 cents higher than reefer rates. Right now, regular dry-van transports are about 11% less than flatbed rates or reefer rates.
Freight Shipping Volume: Up
Freight shipping capacity is constrained, says Cass. The amount of freight awaiting shipment on flatbed trailers in late March was near a record amount. More than 100 loads were available per truck as the first quarter came to a close, according to DAT.
The volume of van, flatbed and reefer remains more than double the volume of last year. While the last six months of 2017 saw surging volume, demand had leveled off earlier this year. Demand remains strong, however. According to DAT, the demand-to-truck ratio in March was:
Flatbeds – 90.8 loads/truck
Reefer – 10.5 loads/truck
Van – 6.9 van loads/truck
The introduction of electronic logging devices has been blamed for some of the increase in shipping rates. Operators now must use electronic devices to record the hours they work. Penalties are now being enforced, which reduces the number of trucks available, says DAT.
Freight Fuel Costs: Up
Diesel fuel prices have been rising, which adds to the increase in shipping costs. Independent truckers keep a close eye on their fuel costs. A rise in fuel prices means a rise in shipping rates.
At slightly more than $3/gallon, the price of diesel fuel is about 20% higher than this time last year. Last year diesel prices were up nearly 75% year over year, so the increase in price has eased.
As a result of increased costs higher demand, the Cass Expenditures index has turned up again. The average amount that customers must pay to ship their freight has risen to near the 2044 highs for the index. In March, the Expenditures index was up nearly 15%.
How Can A Transportation Agent Help You?
Remember, transport agents have access to more timely data through their internet load boards. With rates up, your agent has an opportunity to search for deals.
Maybe your agent can find a trucker on a deadhead route, willing to grab anything at any price to pay for his time and fuel. Your agent might be able to combine your load with another load, meaning you split a full-truck price rather than pay for more expensive partial space.
Your agent also maintains special relationships with favored carriers. When demand is up as it is now, those relationships can help your equipment get moved quicker. When rates are high and demand is soaring, your transport agent becomes a more valuable member of your team.