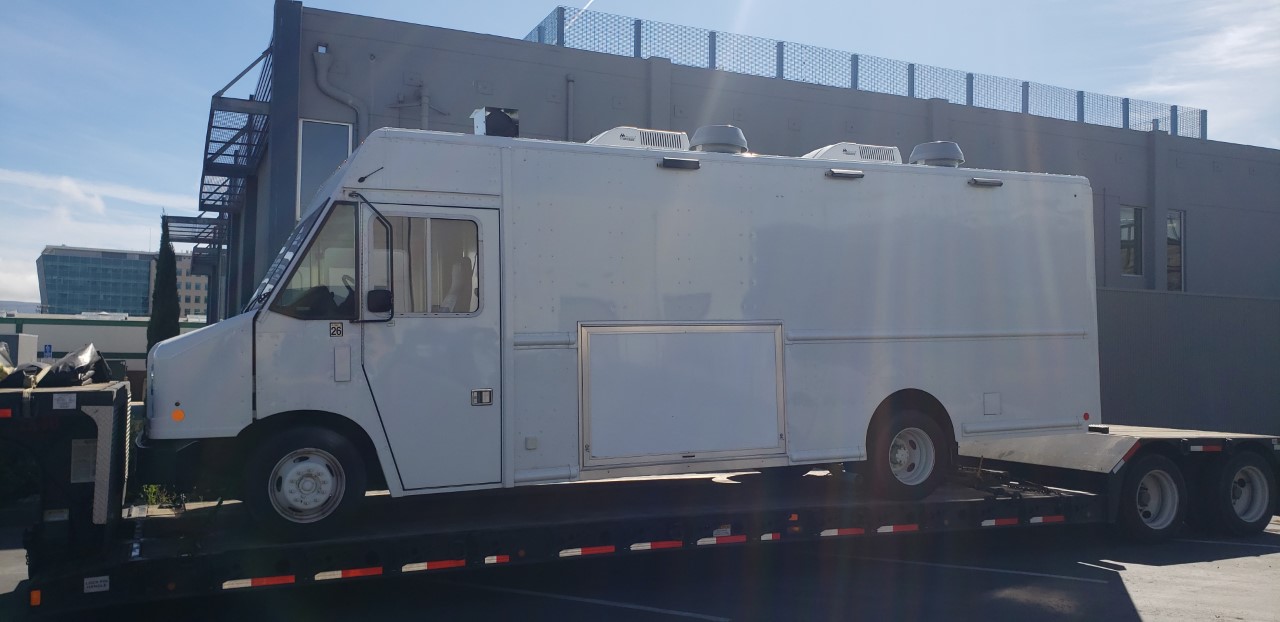 Everything You Need to Know About Door to Door Equipment Shipping Services
Door to door equipment shipping is a service that helps people save time, effort, and money. It is often used to deliver goods throughout the United States and internationally, from the U.S. to many major destinations. When you work with a capable transport company that offers door to door services, equipment shipping doesn't seem that complex, but behind the scenes, intricate work is being done to ensure a smooth delivery journey.

An equipment shipment exported from the U.S. to a foreign country using an international door to door shipping service becomes a maze of transportation modes, regulatory requirements, and coordinated scheduling, even before it leaves American soil. Even for door to door shipments within the U.S., there is a lot handled by logistics providers when you opt for this service.
Door to Door Equipment Shipping: An Overview
Many shipping companies try to make door to door equipment shipping the most convenient shipping option, with no difference from the customer's perspective between domestic shipping and international deliveries. From the customer's perspective, a door to door shipping service is a matter of picking up the shipment, transporting it to a new destination, and delivering it curbside.

A door to door service guarantees goods and equipment are picked up from and delivered to locations set by the end customer instead of arranging pick up and drop off to local depots for customer collection. It differs slightly from door to port services or port to port equipment delivery services because they begin and end at specific customer addresses.

A door to door equipment shipping service is a versatile service that can transport a wide variety of machinery, equipment, and other cargo. However, door to door equipment shipping services do have some restrictions. Typically, hazardous, flammable, or dangerous materials are prohibited from these services.

As part of the delivery process, the following services are often included in door to door transport:

Transportation to and from ports, via rail or truck Customs paperwork and oversized travel permits, when required Ocean freight journey coordination Final curbside delivery
A door to door equipment shipping service is a versatile service that can transport a wide variety of machinery, equipment, and other cargo.
Key Considerations About Your Door to Door Equipment Shipping Company
Competition is often intense for door to door equipment delivery services, especially for international shipping. Not all delivery companies or door to door services are the same, and it's worth looking at providers in a little more detail. Don't just look at their bottom line and how much they'll cost, look into how much outsourcing is done, how many parties are involved, how secure the shipping methods are, and more. A few questions to think about are:

How large is the company?

Do they have in-house expertise to deal with customs and trade compliance?

Do they have multiple offices and a presence in the location you're shipping to?

Do they appear to have strong relationships with air, ocean, and ground transporters?

Do you trust them to secure affordable shipping rates, and can they work to your schedule?

Do they provide shipment visibility, e.g., tracking references and GPS?

Do they provide dedicated logistics specialists to coordinate your door to door shipping?
Door-to-Door Equipment Shipping: How to Prepare
Once you've decided that door to door shipping is right for you and you've decided on a delivery network, it's time to prepare for the move. If transporting internationally, door to door shipments can require much more planning time, so it's crucial that you look into receiving quotes as far in advance as possible so that you can prepare for the likely shipping costs and give your preferred partner enough time to coordinate all of the necessary aspects.

Many factors affect the cost of door to door shipping, including transportation mode, cargo size, weight, dimensions, type of packaging used to protect equipment, and whether it's been optimally prepared for safe, secure transport. Before the delivery date, compile a detailed packing list, and itemize equipment to be sent door to door. Provide this to your delivery company in advance so that they can supply you with accurate rates and potentially plan your shipment's delivery route.

For large equipment, follow the manufacturer's guidelines to prepare for safe shipment. Ensure tie-down points are clean and easily accessible, any moving parts can be secured, and fuel, oil, and other liquids are drained. Booking a packing or wrapping service beforehand can help make sure your cargo is appropriately packaged for transport. When it comes to delivery day, make sure that your shipment is easily accessible for loading crews.
Get Your Equipment Shipping Quote Now!
Step 1: Fill Out Quote Form
Fill out the short & easy quote form.
Step 2: Speak With An Agent
We'll pick up your heavy equipment or vehicle.
Step 3: Get Transported On Time
We deliver on time so you can get back to work.
Recommended Blogs For You: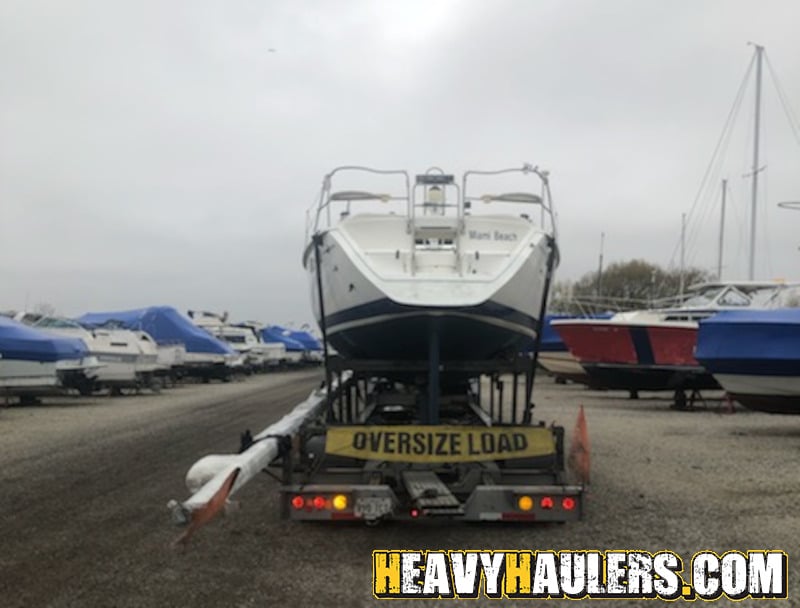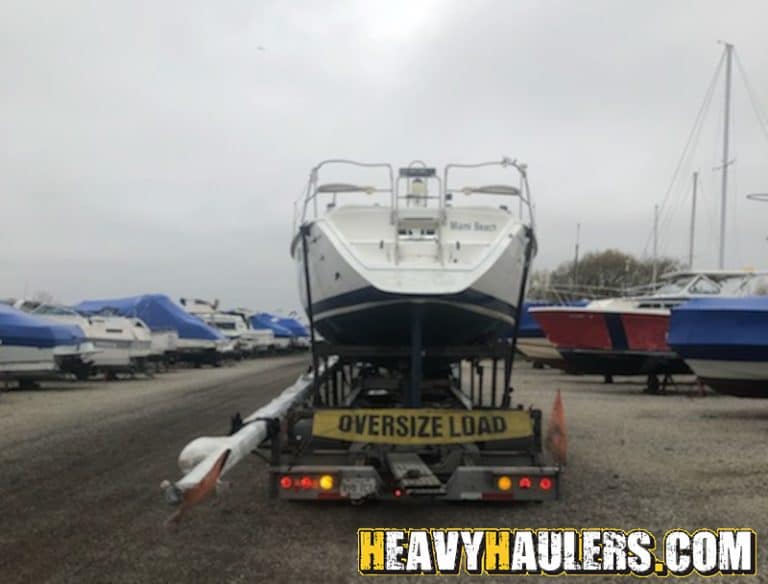 Heavy Daily Haulers Blog Daily Blog Safety Tips for Boat Transport If you plan to ship a boat, the first priority should be safety. Shipping
Read More »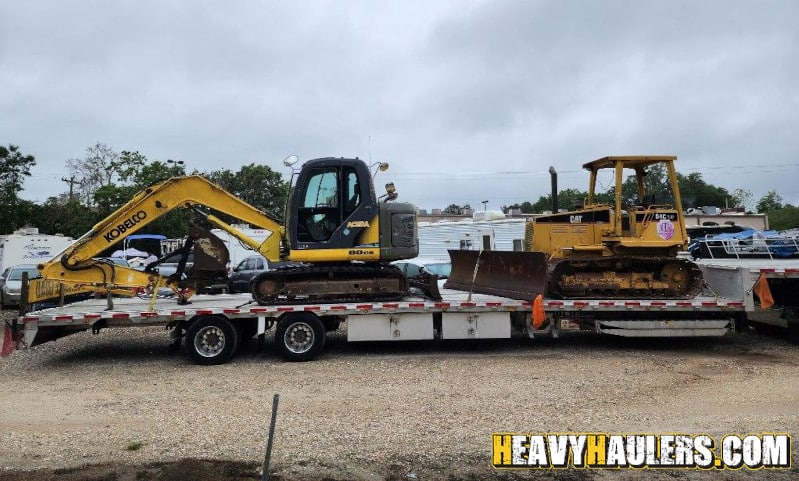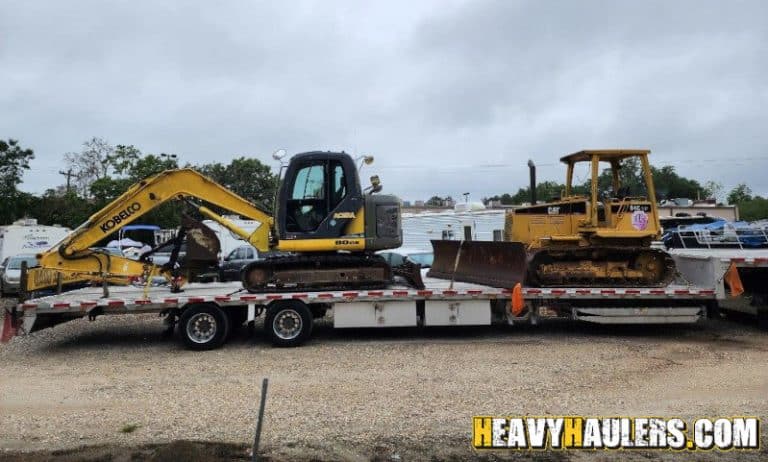 With any industry, fraud, and scams happen from dishonest people trying to make a quick buck. Heavy equipment transport and vehicle shipping have high volumes of money changing hands.
Read More »