Shipping a 2019 Kenworth T370 Electric Service Truck With Heavy Haulers™®
Heavy Haulers™® has logistical specialists who handle the transportation of trucks and semi-trucks. Milos Visnjic, one of our competent logistics coordinators, was tasked with shipping the 2019 Kenworth T370 Electric Service Truck. Our operations in the country have seen us transport heavy loads and wide loads to different locations. The task assigned to Milos would see the Electric Service truck ship from Mount Vernon, WA to Dixon, CA.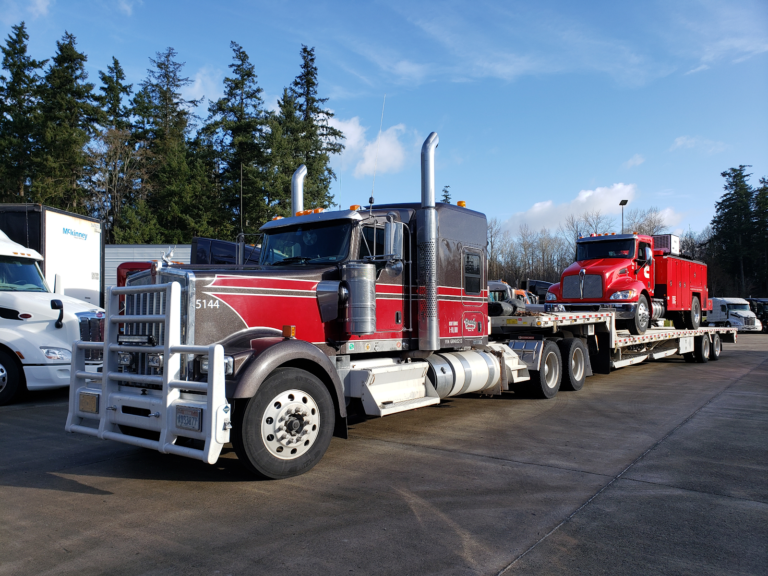 Transporting a Kenworth Electric Service Truck on a Flatbed Trailer
We have a wide range of trailers and carriers on standby to handle the shipping of electric service trucks. Our services are offered to clients across different states. Heavy Haulers has agents spread out across the country, helping to make the shipping of the 2019 Kenworth T370 Electric Service Truck possible. When Milos started the loading operation, our team of agents relayed the information to the client who, in turn, started making preparations to receive the Electric Service truck.
At Heavy Haulers, we treat each operation with the professionalism it deserves. Each client is continuously updated on the progress of their shipment. When Milos was ready to dispatch the 2019 Kenworth T370 Electric Service Truck, he handed over all the relevant documents to the driver. The driver required state permits and insurance covers. We always prioritize the clients' needs by ensuring their shipment is safe. The electric service truck was 27000lbs. With a team of handpicked experts, Milos loaded the truck on a flatbed trailer. The whole operation was completed in less than two hours.
On Time Delivery for the Kenworth Electric Service Truck
Milos is a reliable heavy machinery and equipment shipping specialist. Thanks to the years of experience in the field, Milos had the cargo shipped without any challenges. The execution of the project went smoothly. When the cargo was close to the drop off point, Milos organized his team to help in the offloading operation. Heavy Haulers has an impressive record when it comes to the safety of heavy loads. Each operation is handled with care and systematically. Heavy Haulers only assigns authorized specialists to handle the transportation of the 2019 Kenworth T370 Electric Service Truck.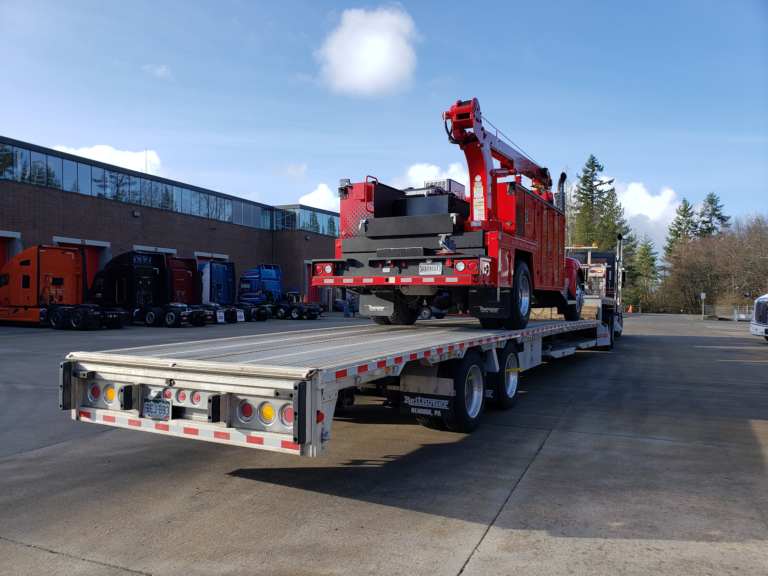 Get Your Electric Service Truck Transport Quote Now!
Step 1:

Fill Out Quote Form

Fill out the short & easy quote form.
Step 2:

Speak With An Agent

We'll pick up your heavy equipment or vehicle.
Step 3:

Get Transported On Time

We deliver on time so you can get back to work.