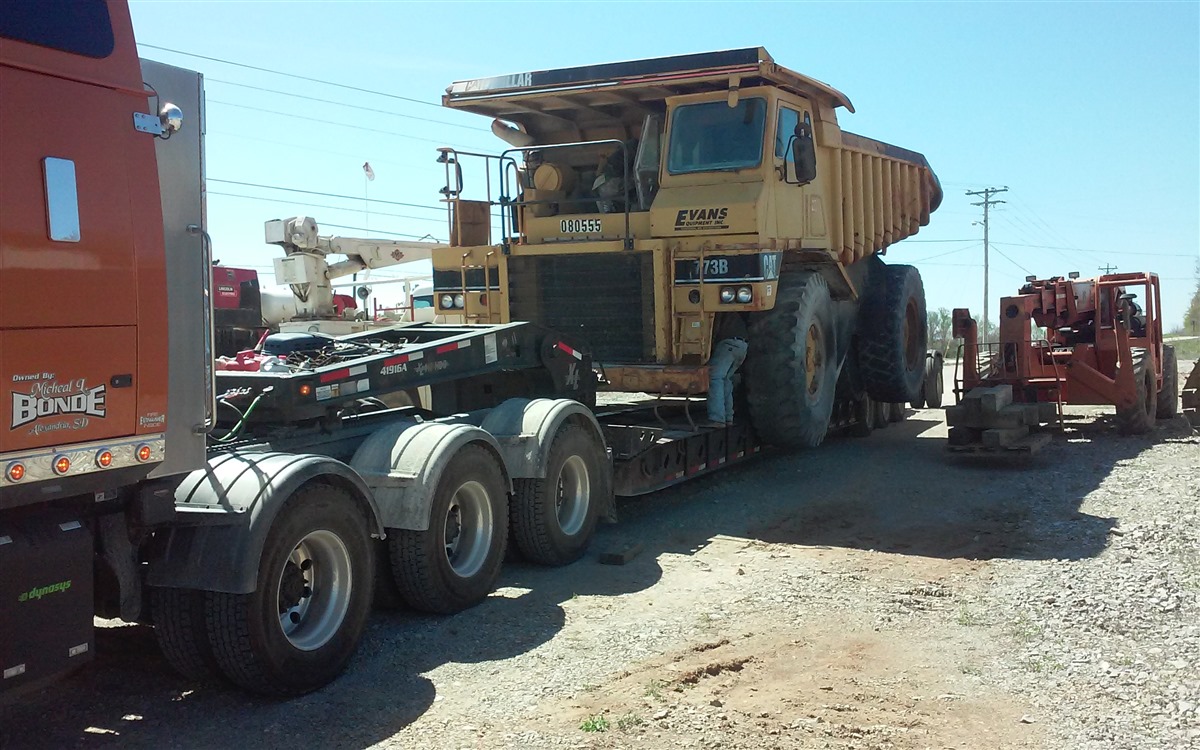 Heavy Haulers Works the Florida Winter Auctions
Heavy Haulers agents worked the Florida Winter Auctions successfully this February. Reps were on site for all four auctions – Alex Lyons, Yoder & Frey, Jeff Martin, Ritchie Brothers – held in the Orlando suburbs this season.

"Yes, we moved some equipment, and that is great," says Heavy Haulers President Jason Foltz. "But more importantly, we made new relationships, met some good people, that will benefit us going forward."

Though the Heavy Haulers transport table was fully staffed for the Alex Lyons and Yoder & Frey auctions, traffic was thin and reps were able to book only a few shipments. Both companies have held their February auctions for years, and competition for transportation was stiff.

Jeff Martin held his first Florida auction this year, so traffic was slow at the booth in Kissimmee. Business picked up when the action shifted to Davenport, Florida, and the Ritchie Brothers Auction. Heavy Haulers reps were busy throughout the week before packing up and heading home.
More than 40 Pieces of Equipment Shipped
Reps from Heavy Haulers shipped more than 40 pieces of heavy equipment for clients from the Florida Winter Auctions this season.

The highlight for Heavy Haulers was an order to ship four Caterpillar 725 Articulated Dump Trucks. At more than 50,000 pounds each, the dump trucks required oversize permits from multiple states. The transport for each was more than 1,200 miles.

No load is too large for Heavy Haulers to ship. Other sizable pieces of equipment shipped included:

Komatsu HM300-3 Articulated Dump Truck Caterpillar 730C Articulated Dump Truck Caterpillar 320 Hydraulic Excavator John Deere 643K Wheeled Feller Buncher John Deere 310J Loader Backhoe John Deere 310 Loader Backhoe Case 2050M Crawler Dozer Dynapac CP 142 Pneumatic Roller
Loading and unloading process for step deck trailers is much safer for everybody involved.
Equipment Auction Transport Specialists
Heavy Haulers agents have expertise in shipping heavy equipment for auction companies. The company is the premier shipping agent for a handful of smaller equipment auction houses. Foltz would like to expand that footprint this year.

"We think regional auction houses can benefit from having a close relationship with a transportation broker," Foltz says. "We've put together a package of services we think appeals to these guys, so we're out there promoting it."

According to Foltz, Heavy Haulers assigns one their most experienced agents to each regional auction-house client. The dedicated agent is on standby during auction days, ready to provide 5-minute quote replies to anyone at the auction. The three-week Florida Winter Auctions, however, were another ballgame.

"I've never seen so many rows of equipment," Foltz says. "Machinery as far as you could see. We can't wait to come back next year."

Categories: Auction Services Heavy Equipment Shipping Tags: equipment auction transport, heavy equipment shipping, Ritchie Brothers

Wideload Transport, Part 2: Shipping Oversize Cargo Three Steps for Shipping Construction Equipment
Recommended Blogs For You: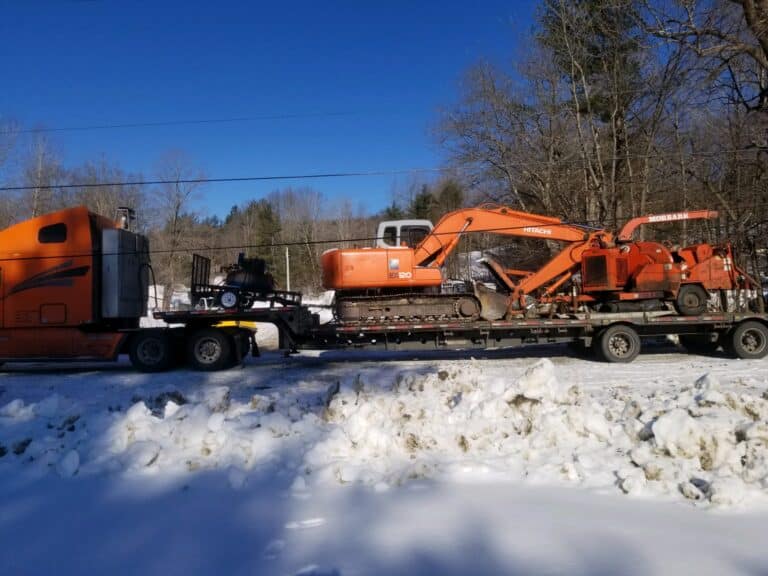 Shipping equipment in the snow is not that hard, but only if you have the proper means of transport, appropriate expertise, and adhere to the applicable rules and regulations. Hauling heavy loads during snowstorms comes with complexities ranging from bad roads to reduced visibility.
Read More »
Black ice is a wintertime threat to driving safety on roadways. Black ice is a type of ice that forms on wet roadways when temperatures drop rapidly.
Read More »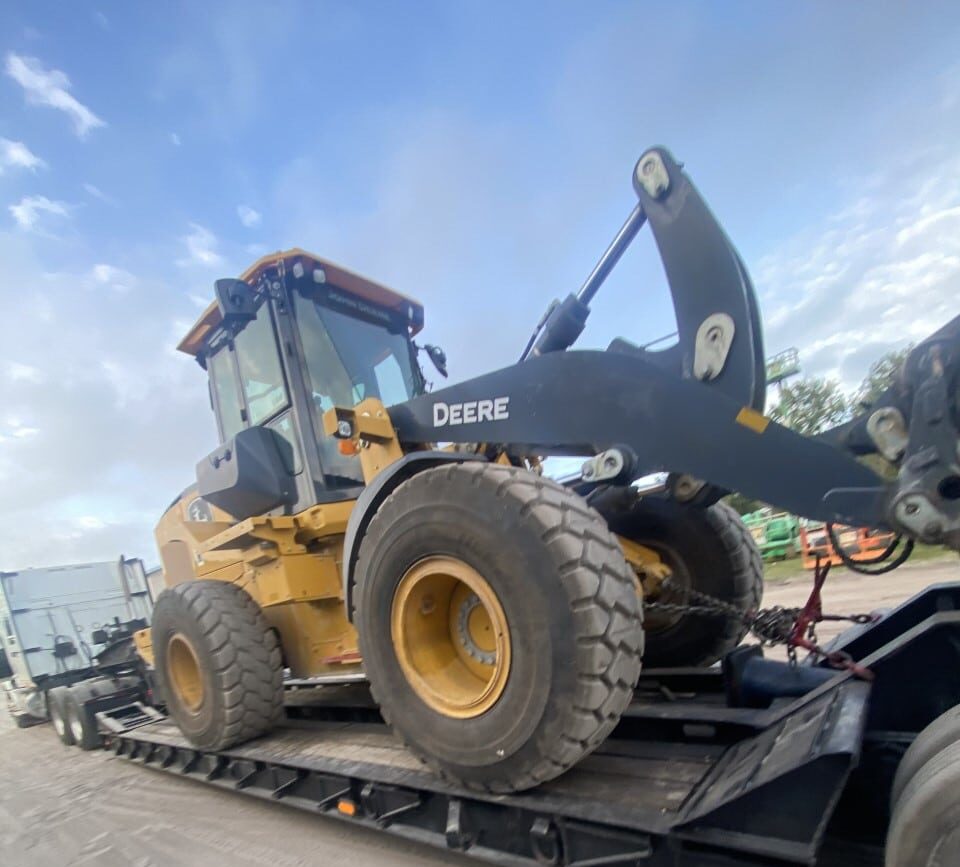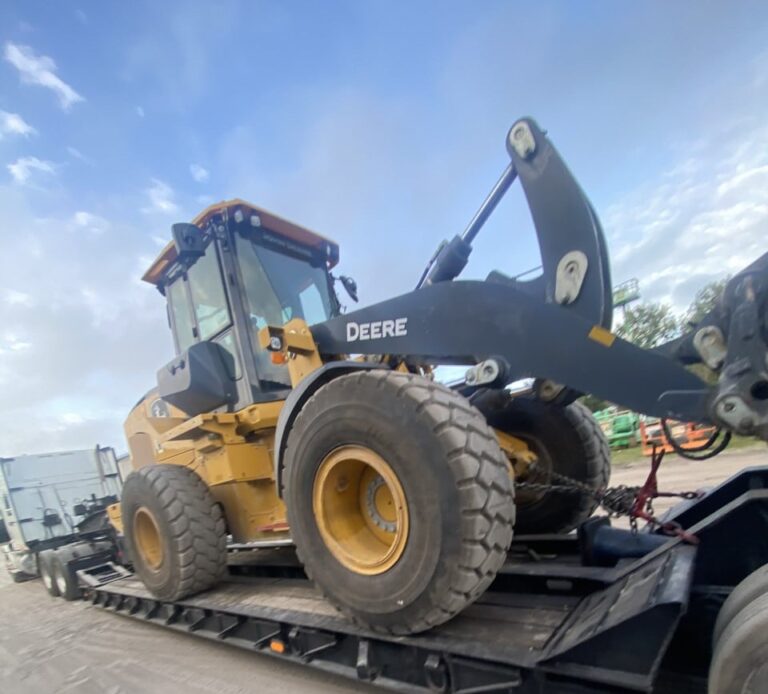 The heavy haul transport industry is continuously impacted by fluctuations in the fuel market's price. Rapid rises in the price of gasoline can have a delayed and disastrous effect on freight management businesses, but a rapid drop in the price of fuel could lead to short-term profit increases and an increase in market competitiveness to provide customers with the lowest price.
Read More »