Most Common Heavy Equipment Transported in North America
North America is an incredibly productive continent and a world economic giant. It greatly benefits from its fertile and productive soils, oil and mineral deposits, and lots of fresh water. As such, North America bursts with lots of economic activities ranging from farming, forestry, mining, and construction, to mention a few. Even better, North America has invested in state-of-the-art equipment and machinery aimed to make such activities faster and easier. From excavators, loaders, bulldozers, and cranes to tractors, cultivators, planters, and harvesters, here are the most common equipment transported in North America.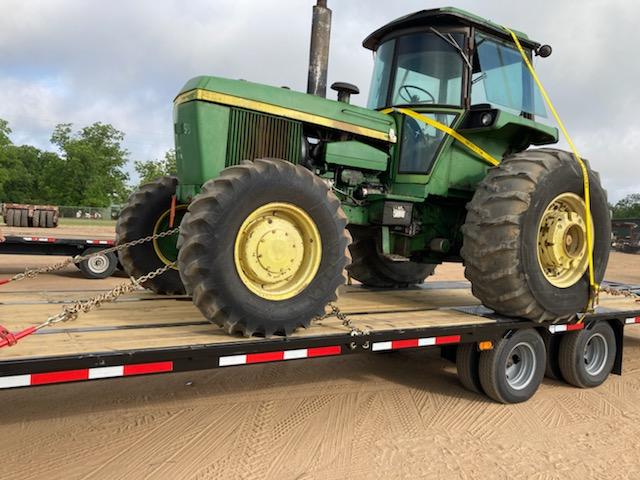 Commonly Hauled Agricultural Machinery
Crop production in North America has advanced, allowing farmers to increase their production output while reducing the time used on labor. That is why you might notice popular Agricultural equipment being transported from one region to another. For instance, a cultivator is a piece of essential farm equipment, especially during the early stages of land preparation. It is used to break soil clods and mix up the topsoil. This is to soften the soil and enhance aeration before the seeds are sowed. It also comes in handy during the weeding stage. A cultivator can either be tractor-drawn, mostly used on larger fields or a smaller self-propelled unit. Planters are also quite common in North America as they are used in seed sowing, which comes right after land preparation.
A harvester is a large, versatile mechanical equipment used to gather land produce. It comes with an attachment on its front which varies based on the product being harvested. This equipment is incredibly versatile and therefore valuable on the field. For instance, during grain harvesting, a combined harvester can reap, thresh, gather and winnow simultaneously. Some of the crops harvested using s combine harvesters include rice, corn, barley, wheat, oats, canola, soybeans, flax, sunflower, and sorghum. After harvesting, the straw, stems, the crop leaves that remained, and other crop parts with low nutrients are left on the field. A farmer might choose to spread it across the field, plow it back for additional nutrients, or chop it up as limited feed for your animals. You can also bale them using a baling machine and use them as beddings for your livestock.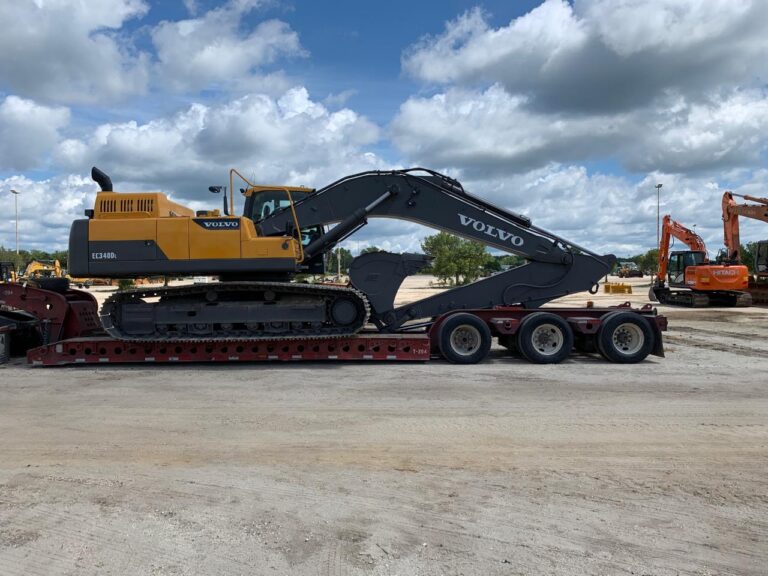 Construction Equipment Frequently Shipped
North America is one of the most developed continents. As such, people will regularly buy construction equipment to facilitate their commercial, industrial, and residential projects. Whether it's building and construction or road repair and maintenance projects, you are sure to find equipment that will make your work faster, easier, and safer. For example, an excavator is one of the most popular pieces of equipment in the construction industry. You are most likely to find one anytime you visit a construction site- perhaps because they are incredibly versatile. All the same, these equipment are mainly used in excavation processes. However, an excavator can also be used in heavy lifting, dredging, demolitions, and backfilling holes. This equipment also comes in handy when moving and installing pipework. Excavators come in various sizes ranging from mini and medium excavators to large excavators.
A bulldozer is another popular piece of equipment at a construction site. These machines have a sharp-edged metal plate fixed on their front, which helps to remove the topsoil layer at a construction site. The blades can also push building materials, rocks, snow, sand, debris, and dirt off the site. Bulldozers use hydraulic pistons to lift or lower this blade accordingly. As such, the machine can seamlessly reach soil at varying depths. Bulldozers can handle various operational weights ranging from 16000 Lbs. to 77000Ibs. They are used in farming, demolition, road construction, land clearing, and home renovation projects.
Other types of construction equipment commonly transported in North America include:
• Motor Graders
• Dump Truck
• Construction Backhoe
• Construction Tower Crane
• Compactors
• Cold Planers
• Asphalt Pavers
How to Transport Heavy Equipment and Machinery
The most common pieces of heavy equipment transported in North America are done on a regular basis. It's essential that the machinery is transported safely and delivered on time, because the crews using them are often in need of them to complete projects. Oversize and heavy equipment requires special permits for transport, ensuring the safety of not only the load, but the other people on the road.
Heavy Haulers is a licensed, bonded, and insured heavy equipment shipping company, that has been hauling loads for over a decade. We understand the importance of ensuring oversize machinery is delivered safely. The crews need to get back to work, and they need their equipment to do it. Find out how to ship your heavy equipment by calling today!
Transport Your Equipment Today!
Step 1:

Fill Out Quote Form

Fill out the short & easy quote form.
Step 2:

Speak With An Agent

We'll pick up your heavy equipment or vehicle.
Step 3:

Get Transported On Time

We deliver on time so you can get back to work.