Transporting an Airport Pushback Tractor with Heavy Haulers™
A lot of customers use Heavy Haulers™ because we are fast, reliable and affordable. A local airport contacted us to urgently ship one of their pushbacks tractors from the garage to the airport. Having shipped it from the airport to the garage, Jimmy was to ensure it was shipped back within the given time frame. The shipping was from Humble, TX to Houston, TX. A removable gooseneck trailer was the most ideal to transport the 53000 pounds pushback with the dimensions of L 15, W 12 and H 10. Jimmy contacted the same driver who had transported this particular pushback the first time. He got there fast as he already knew the route.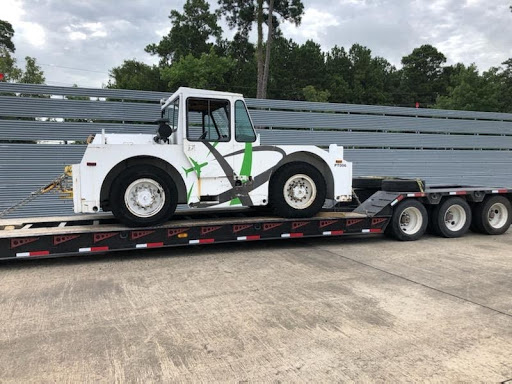 Loading an Airport Pushback Tractor Safely
Having loaded and unloaded the airport pushback tractor successfully the first time, it was going to be easy the second time. With the help of the workers at the garage, he was able to load the pushback tractor on the removable gooseneck trailer and secure it tightly with chains. However short the distance is, we always insure every shipment we make. With everything ready, the driver left for the 20 miles journey. With the urgency, highway I-69 was the fastest route to use. Within 25 minutes, the driver was already at the drop off point offloading the pushback. Our drivers are trained to always use the route that will get them to the destination faster. Considering the condition of roads and factors such as traffic is always important.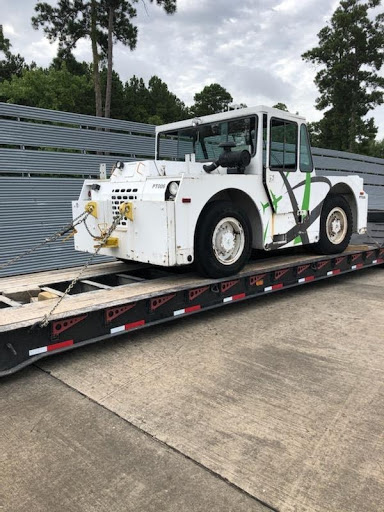 Fast and Reliable Heavy Hauling Services
At Heavy Haulers™, we offer heavy hauling services you can rely on from anywhere. We offer port to port, door to door and door to port shipping services in every part of the country. Our specialists are professionals experienced enough to offer solutions to any problem that arises along the way. We have invested in equipment that makes our shipping services faster and easier. Heavy Haulers™ has what every customer needs. Our services are affordable and reliable. For a free shipping estimate, talk to one of our specialists through (800) 908 -6206.
Get Your Airport Pushback Tractor Transport Quote Now!
Step 1:

Fill Out Quote Form

Fill out the short & easy quote form.
Step 2:

Speak With An Agent

We'll pick up your heavy equipment or vehicle.
Step 3:

Get Transported On Time

We deliver on time so you can get back to work.