Transporting Collapsible Housing Units
We specialize in the transportation of an extensive range of heavy loads our services are offered to clients at their convenience. As a trusted heavy-load transportation service provider, we handle uniquely dimensioned loads, such as collapsible housing units transport. Travis was recently asked to transport the collapsible housing units from Midland, TX 79706 to Pointblank, TX 77364. The intrastate operation was to last 9 hours and cover 510.9 MILES. After deliberation with his team, Travis settled on using I-45 N and I-20 W.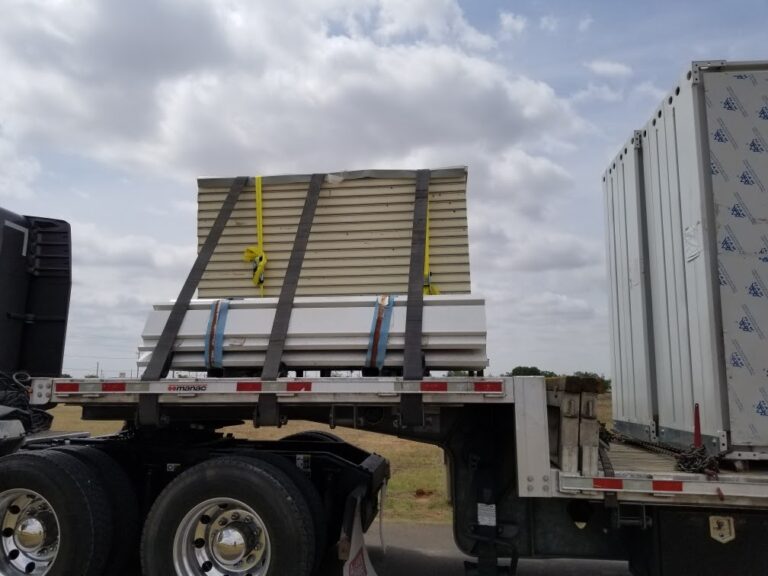 Convenient and Reliable Collapsible Housing Units Shipping Services With Heavy Haulers
Travis had to consider certain elements when transporting the units. One of the factors included the success of our similar previous operations. When transporting heavy loads, we keep a record of the operation. The equipment used, challenges encountered, and trailer utilized are part of the records kept by our specialists when processing orders. Using this information, Travis and his team found it easier to transport the collapsible housing units to Pointblank, TX.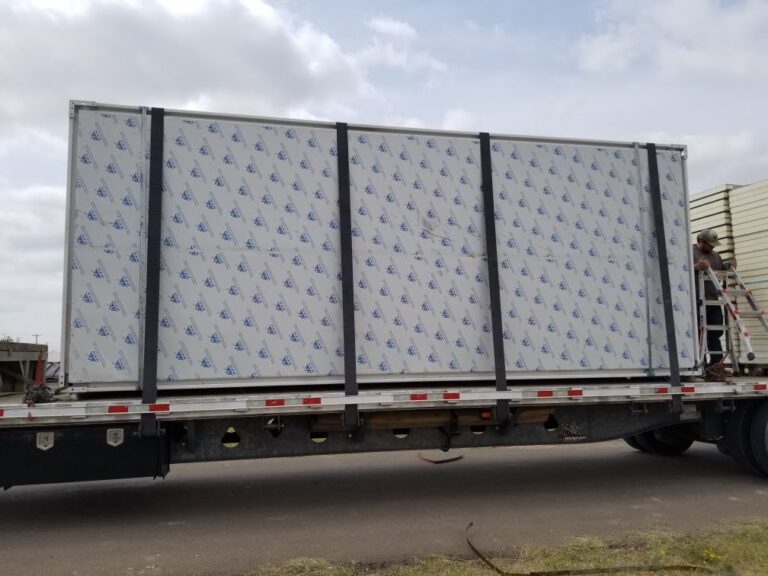 Travis and his team kept an open channel of communication throughout the operation. The client was kept in the loop of the operation's progress. That way, when the shipment was close to the drop off point, they could make adequate preparation. The collapsible housing units were made of steel and aluminum frames insulated with foam. Proper care had to be taken to avoid perforation of the frames. This was done by using tie straps as opposed to chains to hold down the units.
Professional Transportation of Collapsible Housing Units Across All 50 States
The operation was successful, and the client commended our professionalism when handling the shipment. The units were delivered on time and securely with the help of Travis. With specialists such as Travis on the job, we guarantee timely and secure services. All our agents are highly trained and equipped with all resources to make your request successful. Our fleet of carriers and trailers allow us to make multiple heavy load transport shipments. We take pride in the successful heavy equipment transportation we have made in the past.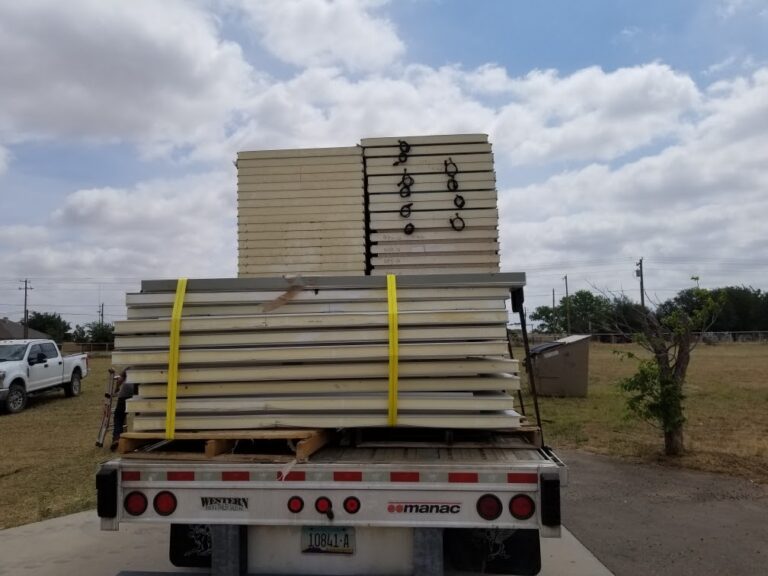 Get Your Collapsible Housing Units Transport Quote Now!
Step 1:

Fill Out Quote Form

Fill out the short & easy quote form.
Step 2:

Speak With An Agent

We'll pick up your heavy equipment or vehicle.
Step 3:

Get Transported On Time

We deliver on time so you can get back to work.