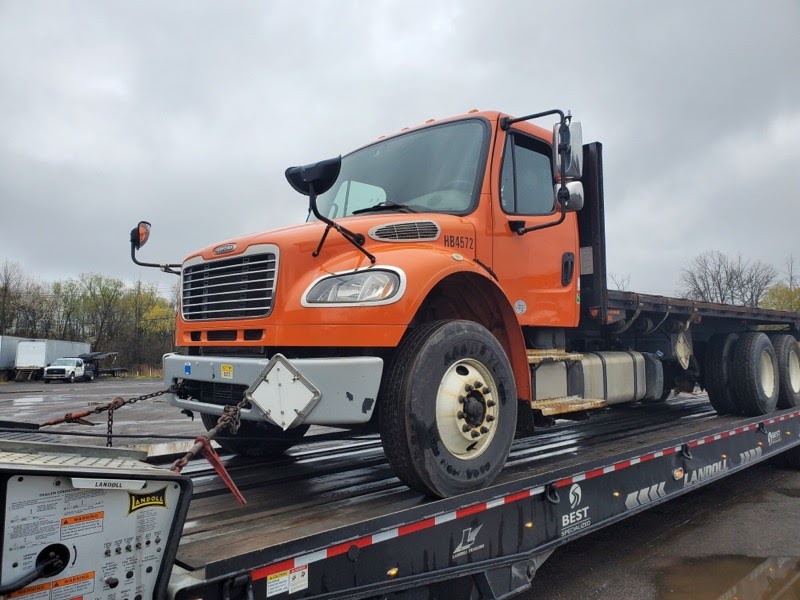 Shipping a Freightliner Truck from Tennessee to New York
Heavy Haulers have been shipping heavy trucks and semi-trucks long enough to know what it takes to make each operation successful. The transportation of trucks requires that we utilize the best resources in the industry. We assigned Nick, one of our experienced shipping specialists, to handle the Freightliner truck's transportation. The truck was bound to Knoxville, TN, from East Rochester, NY.
Heavy Haulers Offers Affordable Freightliner Truck Transport Services
At Heavy Haulers, we lookout for our clients' best interests. Our agents ensure the clients' preferences are prioritized for each operation. That's why Nick transported the Freightliner truck transport using a flatbed trailer. The client was on a budget and requested that the most effective and budget-friendly shipping method be used. The transport operation was scheduled to take two days. Nick and his team ensure all the logistics of the operation were accounted for adequately. Nick ensured the Freightliner truck was loaded on the flatbed trailer safely and gave the green light.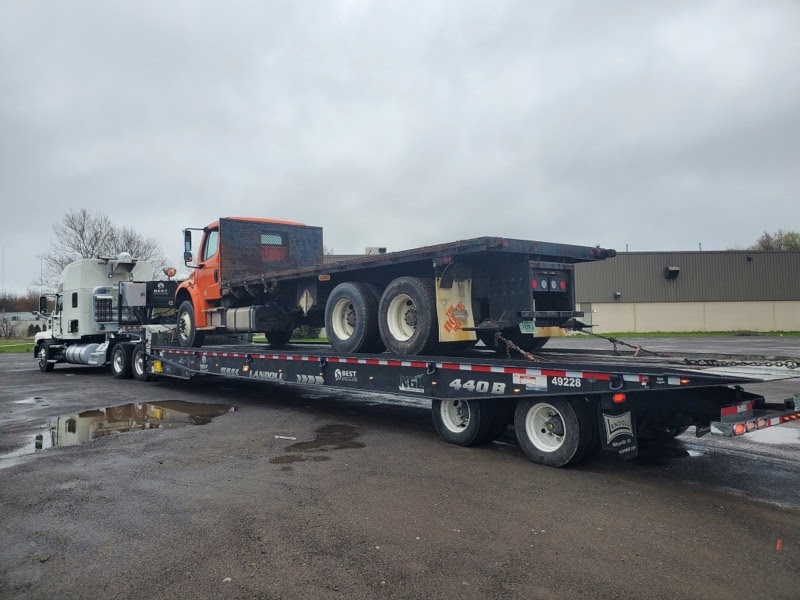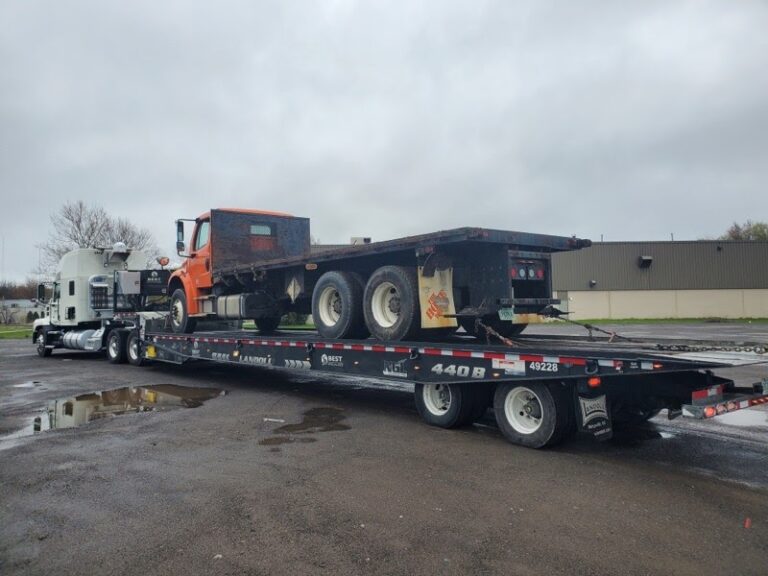 During transit, arrangements were made for parking and accommodation for the driver. The Freightliner truck underwent several integrity checks and was back on the road. At Heavy Haulers, we understand that your business relies on our operation's efficiency, that's why we keep clients posted on the progress of their shipments. Moreover, clients can inquire about their shipment from our agents. Nick kept an open communication channel between different teams involved in the operation. That way, the client could get feedback promptly.
At Heavy Haulers, we understand that your business relies on our operation's efficiency, that's why we keep clients posted on the progress of their shipments.
Heavy Haulers Offers Quality Freightliner Truck Transport Services
After 21 hours, the Freightliner truck was at the clients' premises. The client was looking to transport cargo with the truck. Nick provided all information regarding the operation before handing the truck over. The client was impressed by the speed of the delivery. He commended Nick and his team for the comprehensive report of the operation. Heavy Haulers provides top-notch heavy machinery transportation services. We are always looking for new ways to improve our operations. Our agents and consultants are on standby to process any requests or heavy load-shipping inquiries.
Get Your Freightliner Transport Quote Now!
Step 1: Fill Out Quote Form
Fill out the short & easy quote form.
Step 2: Speak With An Agent
We'll pick up your heavy equipment or vehicle.
Step 3: Get Transported On Time
We deliver on time so you can get back to work.
Recommended Blogs For You:
Black ice is a wintertime threat to driving safety on roadways. Black ice is a type of ice that forms on wet roadways when temperatures drop rapidly.
Read More »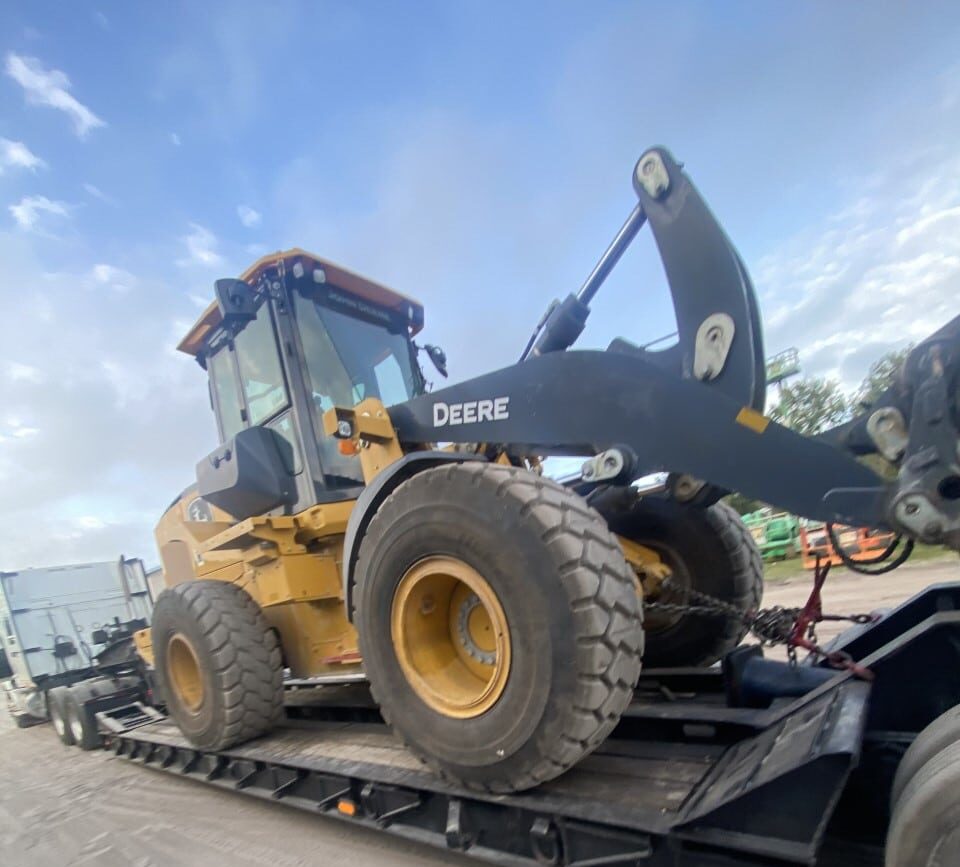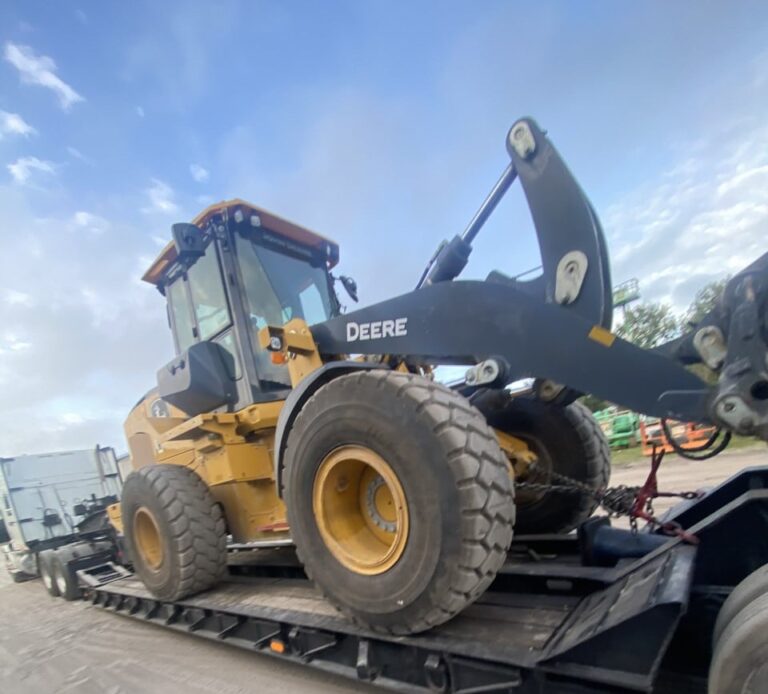 The heavy haul transport industry is continuously impacted by fluctuations in the fuel market's price. Rapid rises in the price of gasoline can have a delayed and disastrous effect on freight management businesses, but a rapid drop in the price of fuel could lead to short-term profit increases and an increase in market competitiveness to provide customers with the lowest price.
Read More »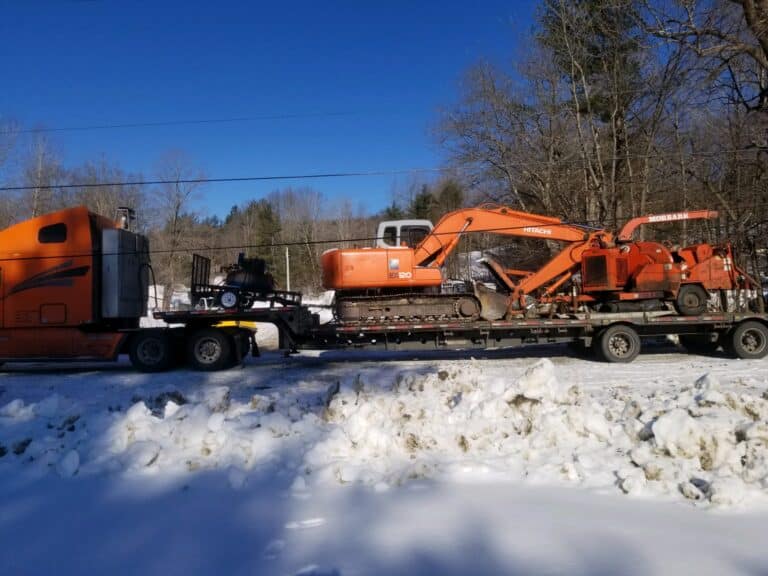 Shipping equipment in the snow is not that hard, but only if you have the proper means of transport, appropriate expertise, and adhere to the applicable rules and regulations. Hauling heavy loads during snowstorms comes with complexities ranging from bad roads to reduced visibility.
Read More »