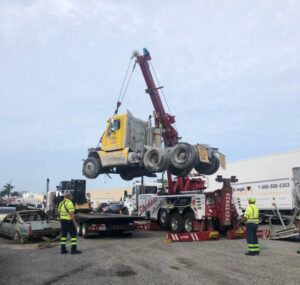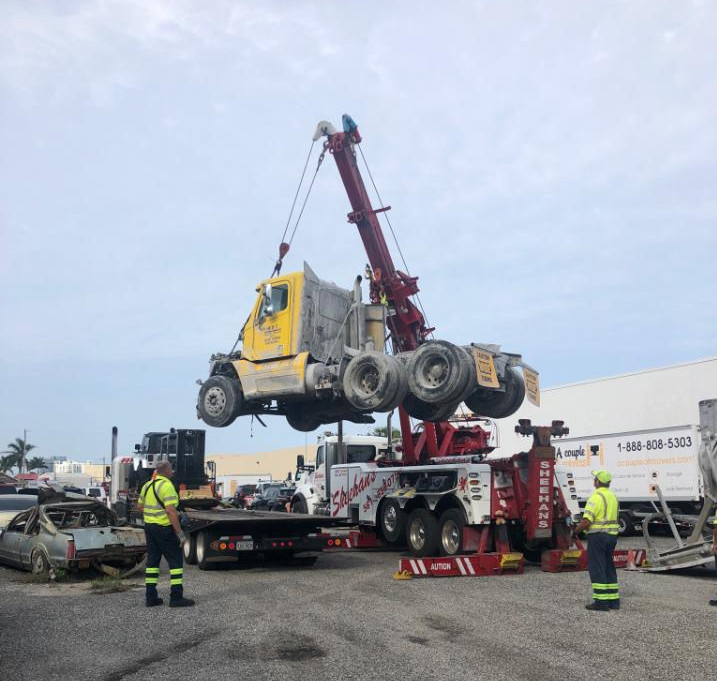 What is Load Assistance?
Safe, legal transport of heavy machinery such as bulky construction equipment is not an easy task. When it comes to handling some of the largest and heaviest machinery, it's good practice to have a fixed loading, transport, and unloading protocol that's followed to ensure loading and unloading is completed safely. If you don't regularly transport heavy equipment, you may not know what's best to include in the loading and offloading process.
Load assistance services typically follow a set procedure that will get your heavy equipment safely from the ground up onto a suitable trailer. In some cases, load assistance can include the dismantling and securing in a container of your choice. However, most commonly, load assistance is utilized to load and unload heavy equipment from various trucks and trailers safely.
Benefits of Load Assistance When Transporting
Load assistance service from a reputable transport carrier offers heavy equipment owners numerous benefits. Utilizing a load assistance service means you don't have to worry if you've skipped any critical safety steps. It means that you don't have to spend hours researching the rules and regulations associated with the movement of heavy equipment that you've never had to transport offsite before; you can leave it in the hands of experts who have completed the process many, many times.
You can often trust a heavy equipment carrier to bring their own highly experienced ground crews who will complete the loading and offloading procedure quickly and safely. Tried-and-true methods that meet all essential safety requirements set by the Department of Labor will be used to get your heavy equipment safely on its way. Not only that, it puts the pressure on the transport provider and gives you one less thing to worry about when you're trying to coordinate the movement of heavy machinery.
Truck, trailer and machinery inspections often form a large part of the load assistance process, since workers will need to be sure that the loading and unloading process completes safely at either end of the journey.
Key Stages of the Load Assistance Process
Stage 1: Pre-Site Tasks
There is work to be done even before the loading assistance crew arrives on-site. Risk assessments are often completed to make sure that all risks are mitigated before heavy equipment transport occurs. Part of a risk-mitigation strategy used by your chosen load assistance provider may include PPE requirements and provisions necessary to ensure safety.
Pre-site tasks can also involve confirming potential transportation timelines so that everyone is aware of project timescales, deadline requirements, and when the service may occur. Additional paperwork and permits that are required before transportation begins are also completed before arrival.
Stage 2: On-Site Tasks
Safety is a crucial feature of many load assistance tasks that transportation crews complete. Personal protective equipment (PPE), where necessary, is supplied and worn by load assistance specialists on-site. Truck, trailer and machinery inspections often form a large part of the load assistance process, since workers will need to be sure that the loading and unloading process completes safely at either end of the journey. Examples of vehicle checks that are often done at the start and end of the load assistance process include:
– Checking the condition of truck and trailer tires, paying particular attention to tire pressure. The transport of heavy machinery takes a toll on air pressure and can cause the deflation of tires that are not adequately pressurized.
– Checking brake functions. Oversized loads can also have a detrimental effect on braking abilities, so all braking components must be in excellent condition at the start of the journey.
– Checking all front and rear brake lights work so that when the carrier brakes during heavy equipment transport, all other road users are aware.
– Checking the required number of tie-down points are available.
– Confirming that the tie-down weight of machinery doesn't exceed the safety requirements of the trailer before it heads onto U.S. highways.
What You Can Do To Help Load Assistance
There are a few things you can do to help out a load assistance crew before it arrives on-site. Ensure the chosen loading area is as clean and level as possible, avoiding areas that have experienced heavy rain. Ensure the heavy equipment that requires load assistance is as clean as possible so that crews can locate tie-down points. Dig out any paperwork that crews might need, such as manufacturer-specific ops manuals.
Get Your Wideload Transport Quote Now!
Step 1:

Fill Out Quote Form

Fill out the short & easy quote form.
Step 2:

Speak With An Agent

We'll pick up your heavy equipment or vehicle.
Step 3:

Get Transported On Time

We deliver on time so you can get back to work.