What is Roll On/Roll Off Services?
Roll on/roll off (Ro-Ro or RORO) services utilize cargo ships designed to carry wheeled cargo, including cars, trucks, trailers, railroad cars, construction equipment, and more. They're typically used for international equipment shipments traveling to and from the United States. Still, they can also be used as an alternative shipping method to travel down the east coast, for example. Roll on/roll off services are so-called because they are used for vehicles and equipment that can be driven on and off the ship on their own wheels. In some cases, the equipment can also be shipped on and off using a platform vehicle, such as modular transporter or trailer. Ro-Ro vessels are in stark contrast to the lift on/lift off ships that you can typically see at major ocean ports, which use the cranes that dominate the skyline to load and unload the freight.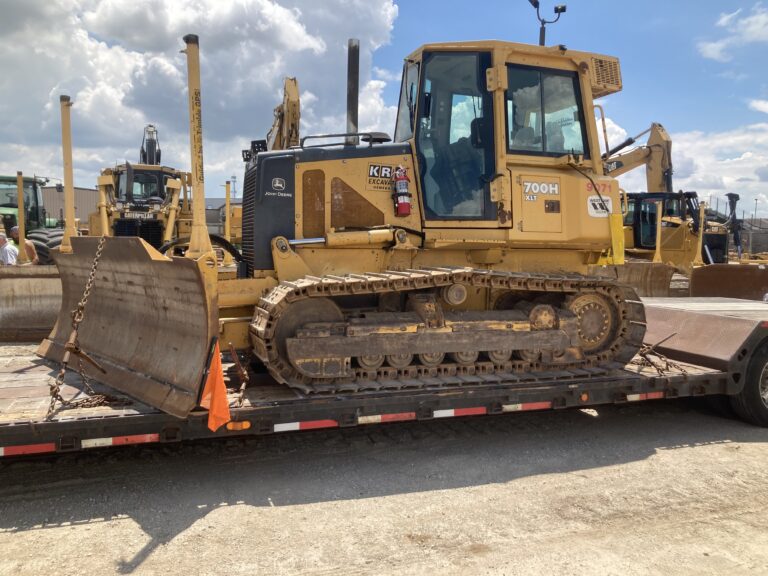 Ro-Ro ships use either shore-based ramps, built-in ramps, or ferry slips to allow the cargo to be efficiently loaded and unloaded when they are docked at a port. Smaller ferries used to cross rivers and smaller water bodies may also have ramps built-in to facilitate easy on-and-off loading. The term Ro-Ro shipping and its related services, however, most commonly refer to services provided using large ocean vessels. Ramps and doors used as part of these services can be located in several parts of the ship for convenience: at the stern, bow, sides, or a mixture.
What is Roll On/Roll Off Shipping Used For?
Ro-Ro shipping services are most commonly used to transport machinery, equipment, and raw or processed materials, to other countries. Japanese car manufacturers first developed this shipping method to improve shipping to the United States and Europe. These days, Ro-Ro services can be used to transport all types of vehicles, including specialized equipment, on purpose-built ships that handle roll on/roll off services. Commonly shipped vehicles include:
● Vehicle and Truck Shipping
● Boat Transport
● Bus Delivery
● Motorhome and RV Transport
● Tractor Hauling
● Excavator Shipping
● Crane Transport
The first vessel built not just for auto transport was the purpose-built semi truck transporter, the Searoad of Hyannis, which began its shipping operations in 1956. While this first ship was by today's standards modest in capacity, the boat could nevertheless safely transport three full semi trailers between Hyannis and Nantucket Island, even during bad weather.
In 1957, the U.S. military began its own foray into motorized shipping services, developing the USNS Comet, a ro-ro shipping vessel built by the Sun Shipbuilding and Dry Dock Company in Pennsylvania. As part of its design, the ship had a stern ramp and interior ramps, which allowed vehicles to drive straight onto the ship directly from the dock to its required place. An adjustable chocking system was used to lock vehicles into place on each of the decks, and an in-built ventilation system helped to remove the exhaust gases which naturally accumulated during the loading process. Since the late 50s, many ro-ro vessels have expanded from exclusive military and auto shipping uses.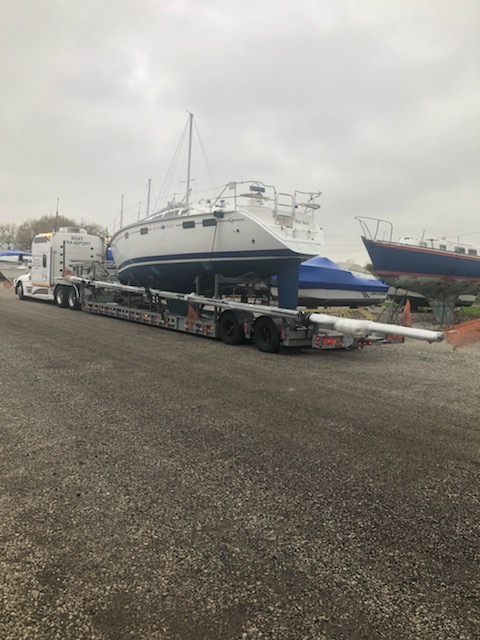 Major Roll On/Roll Off Shipping Locations in the U.S
Ro-Ro shipping services originating in the United States will typically occur at the largest ocean ports in:
● New York, New York
● Baltimore, Maryland
● Charleston, West Virginia
● Jacksonville, Florida
● Miami, Florida
● New Orleans, Louisiana
● Houston, Texas
● Galveston, Texas
● Los Angeles, California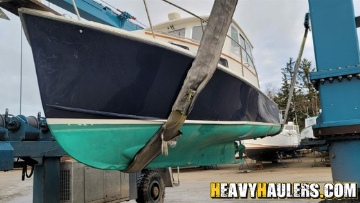 Major Roll On/Roll Off Shipping Locations in the U.S
The most common reasons for using roll on/roll off services are their cost, efficiency, and convenience. As you might expect, ro-ro shipping vessels with built-in ramps are incredibly convenient if you're shipping autos or other driveable equipment.
For international shipping, there is no cheaper option than ro-ro shipping services. While the price can be bumped up if you'd prefer to utilize a container service on ro-ro ships, air shipping is yet more expensive.
Transport Your Equipment Today!
Step 1:

Fill Out Quote Form

Fill out the short & easy quote form.
Step 2:

Speak With An Agent

We'll pick up your heavy equipment or vehicle.
Step 3:

Get Transported On Time

We deliver on time so you can get back to work.