The Best Modular Home Movers in the Country
Heavy Haulers is the leading modular home moving company in the United States. For over a decade we have transported modular homes for owners that are looking to relocate safely. Our team of logistics agents is experienced in providing modular home moving solutions clients can rely on. Route planning is an essential part of modular home shipping. This is to ensure there's nothing on the road that might cause a hazard, for the modular home or the other drivers on the road. Permits are obtained to ensure the safety of the modular home haul, as well as the crew involved. At Heavy Haulers, we make sure to handle every detail, so you can trust in our modular home moving process.
Modular homes are customized to customer specifications, making them a popular and versatile home option. Modular homes are built in a factory setting and are also called factory-built, systems-built, or prefab homes. Heavy Haulers transports modular homes with the quality and safety standards you expect. We look for the best mobile home moving solutions at the most affordable rates. Call now for a mobile home transport estimate! (800) 908-6206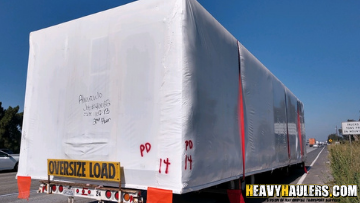 Contact Our Modular Home Movers Today!
(800) 908-6206
Safe Modular Home Transport and On Time Delivery
Whether you purchased a modular home as a first home, or plan on using it to retire at your dream location, there's one thing for certain — your modular home is important to you. That means it's important to Heavy Haulers. We move modular homes all across the country, and can even transport them overseas. Each move is handled with the utmost quality and safety measures, to ensure the best shipping solutions available. Every detail is preplanned, and we offer transparent and honest communication, so every client feels comfortable Heavy Haulers shipping solutions.
Heavy Haulers has offices across the country, and trucks ready in every state to move your modular home. We provide everything necessary, including load assistance, pilot cars, and more. Our mission is to provide better transport solutions that fit every client's needs. Whether you need to move your modular home across town, or transport it to another state, we're here to make sure it's done right. Call now for a modular home moving estimate today! (800) 908-6206
HEAVYHAULERS.COM
START YOUR SHIPMENT TODAY!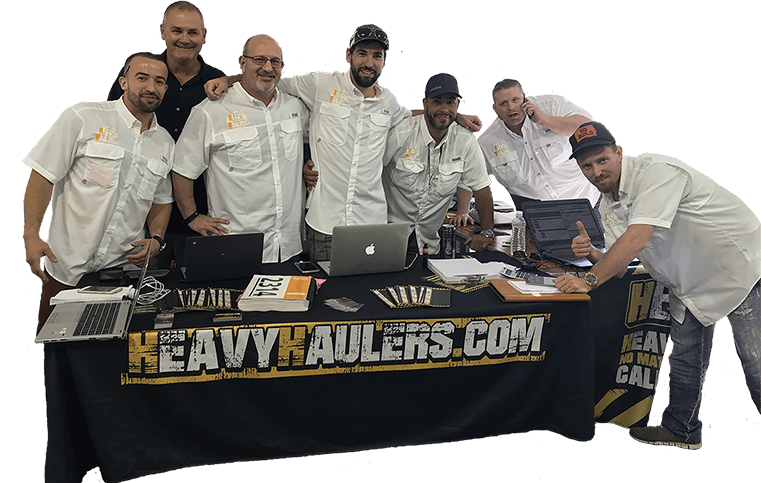 We Are Ready To Help You Haul Your Equipment!
Modular Home Moving Services Including Load Assistance, Escort Vehicles, and More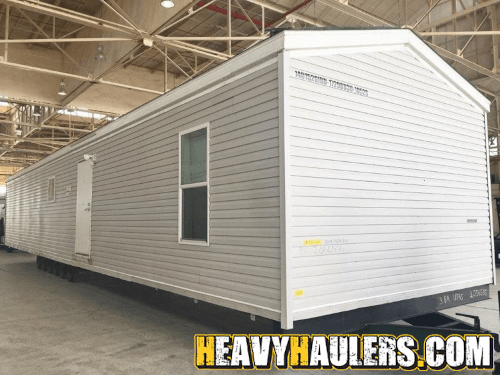 Heavy Haulers puts together the best team to move your modular home. Once assessed, we provide forklifts, cranes, and anything else necessary to safely load and off load your modular home. Heavy Haulers also provides permits and escort vehicles to ensure your modular home has the safest route available. For a modular home transport rate, call now!
How Much Does it Cost To Move a Modular Home?
Multiple factors go into the cost of modular home moving. Just a few details include the dimensions and weight, distance traveled, and what amenities are needed to transport your modular home. Working with Heavy Haulers ensures finding the best modular home moving rate available. We know the ins and outs of transport, and always make sure to provide the best modular home moving services, at the most affordable prices.
Common Mobile Home and Office Manufacturers We Transport
Abtech - American Homestar - Art Gallery Trailer Transport - Blue Homes - Champion Home Builders - Clayton Homes - Custom Modular Direct - Design Space - Express Modular - FCP - Icon Legacy - Method Homes - Nationwide Homes - Par-Kut International - Starrco
Heavy Haulers Ships Across All 50 States
Alabama - Alaska - Arizona - Arkansas - California - Colorado - Connecticut - Delaware - Florida - Georgia - Hawaii - Idaho - Illinois - Indiana - Iowa - Kansas - Kentucky - Louisiana - Maine - Maryland - Massachusetts - Michigan - Minnesota - Mississippi - Missouri - Montana - Nebraska - Nevada - New Hampshire - New Jersey - New Mexico - New York - North Carolina - North Dakota - Ohio - Oklahoma - Oregon - Pennsylvania - Rhode Island - South Carolina - South Dakota - Tennessee - Texas - Utah - Vermont - Virginia - Washington - West Virginia - Wisconsin - Wyoming
Looking For Transport
With a Specific Trailer?

Max Weight: 150,000+ lbs. | Main Deck Length 29 ft.
| Well Width 8.5 ft. | Legal Height Limit 11.6 ft.

Max Weight: 48,000 lbs. | Max Length 53 ft.
| Max Width 8.5 ft. | Max Height 8.5 ft.
Max Weight: 48,000 lbs. Max Length 53 ft. |
Max Width 8.5 ft. | Max Height 11 ft.
Max Weight: 45,000 lbs. | Max Length 29 ft.
| Max Width 8.5 ft. | Max Height 11.5 ft.
Heavy Haulers Pilot Car Services
Are you looking for a reliable pilot car
for your transport?
Get Started