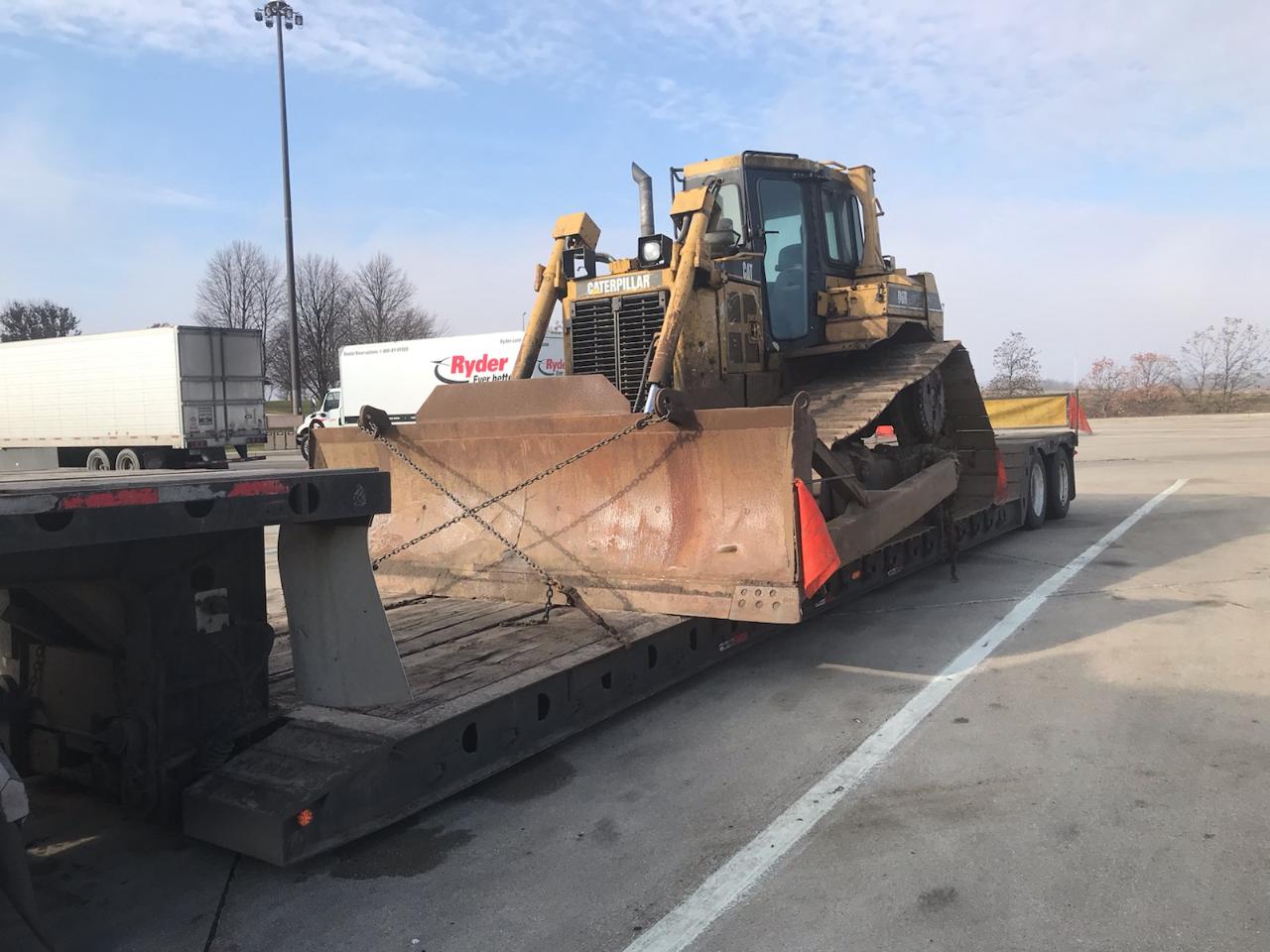 When are Police Escorts Needed for Transport?
Whether a police escort is required varies between the U.S. states, but there are many occasions where oversized equipment may need police escorts for transport. Typically, height, width, length, weight, or route restrictions may apply to oversized vehicles. Heavy equipment may require a law enforcement escort in cases where the over-dimensional shipments must travel on Interstate roads.

While not necessarily written into state laws, permits obtained by the Department of Transport (DOT) will specify when police vehicles are required to escort equipment on specific routes. These rules attributed to the permit application for oversized load transport will also identify if non-conforming oversized trailers and equipment are to travel with a certain number of pilot vehicles as part of the convoy.
Equipment transport in Connecticut, for example, police accompaniment is required if trailer cargo is more than 13.5' wide, 15.4' high, or both. There are still exceptions to this rule. If loads are traveling through active construction zones, two state police cars must escort equipment and machinery wider than 8.5 ft.

Many nearby states, including New Hampshire, also require police escorts in certain circumstances. In the Granite State, specifically, a police escort is required in addition to a private escort vehicle when a trailer is more than 100' in length. However, this is dependent on weather and traffic conditions on the route; the state police have the discretion to determine if their presence is not required. For shipments more than 14' wide, two police escorts are needed. Three police escorts are required where road closures are necessary, also if the cargo is both 14' wide and 100' long or more.
Many of the states in the U.S. Require law enforcement escorts to accompany oversized equipment, depending on the load and route taken.
Which States May Require Police Escorts for Heavy Hauls?
Many of the states in the U.S. Require law enforcement escorts to accompany oversized equipment, depending on the load and route taken. Although this list is far from extensive, some states that require police escorts include:

● Connecticut
● Florida
● Texas
● Maine
● Massachusetts
● New Hampshire
● New York
● Rhode Island

Some states, such as Oklahoma, don't require law enforcement escorts on any roads, while other states, e.g., Florida, require law enforcement to negate traffic safety concerns. In many states, the police escort's role is to comply with the state's DOT guidelines.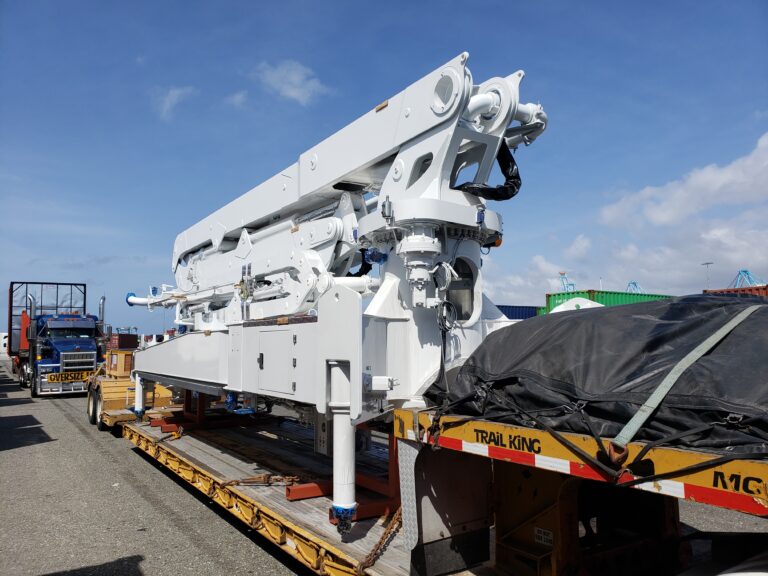 What is a Police Escort's Role in Heavy Haul Transport?
A police escort's primary role is to ensure all involved in heavy equipment transportation is 100-percent safe.

As previously noted, police escorts are recommended to complete inspections. State patrol escorts may undertake any one of the following levels of assessment as part of their preparation to accompany oversized transport:

● Standard Level 1 Inspection
● Standard Level 2 Inspection
● Standard Level 3 Inspection

As part of these inspections, police escorts are required to check the legitimacy of pilot car driver qualifications and that their escort vehicles are outfitted with the correct equipment. When escorting a load, vehicles used as pilot cars are typically checked to ensure that they include all required emergency equipment, such as safety clothing, warning lights, traffic control signs, spare tires, flares, flashlights, and more. As part of their role as safety assessors, the state patrol drivers may check qualifications and licenses electronically and in-person. Route reviews and surveys may also be assessed beforehand and re-assessed on-site to confirm that the equipment and its convoy are safe to travel along the intended route.
How to Prepare Your Oversize Load for a Police Escort
When police escorts are required to accompany a shipment, there are several best practices that the state department may follow before the transport of oversized equipment takes place.

Some of the things they will do include asking to see the over-dimensional travel permit, verifying if the cargo matches what's stated on the permit paperwork, reviewing the route, and determining if more law enforcement cars are required. They may also take responsibility for ensuring all crucial contacts are aware, e.g., power companies, utilities, and the impending transit, and provide a contingency plan in place if stopping is required or emergencies arise. To best prepare for law enforcement escorts, make as much of the paperwork, including the permit, route plan, and schedule, freely available for assessment before the transport date.

Once on-site, police escorts may wish to inspect the transport vehicles, meet the drivers, check licenses, and examine any additional escorts accompanying the shipment.
Transport Your Oversize Load With Heavy Haulers Today!
Step 1: Fill Out Quote Form
Fill out the short & easy quote form.
Step 2: Speak With An Agent
We'll pick up your heavy equipment or vehicle.
Step 3: Get Transported On Time
We deliver on time so you can get back to work.
Recommended Blogs For You: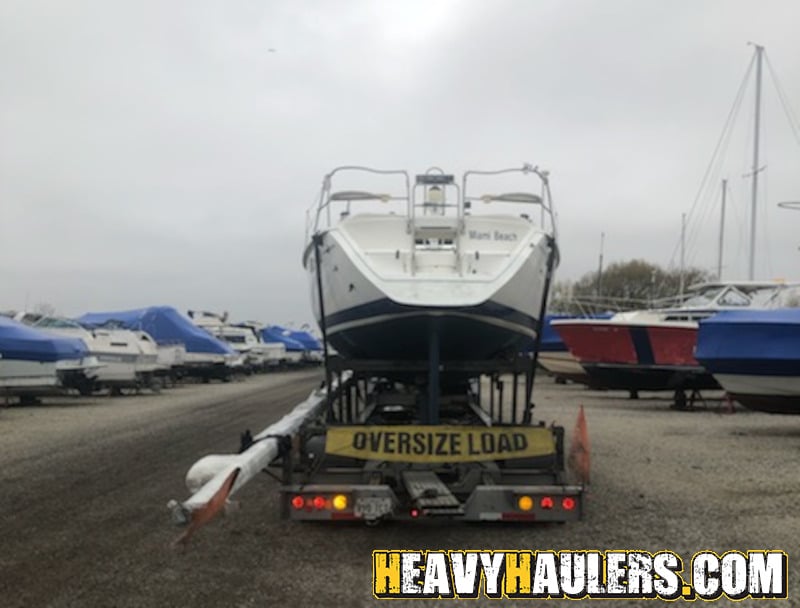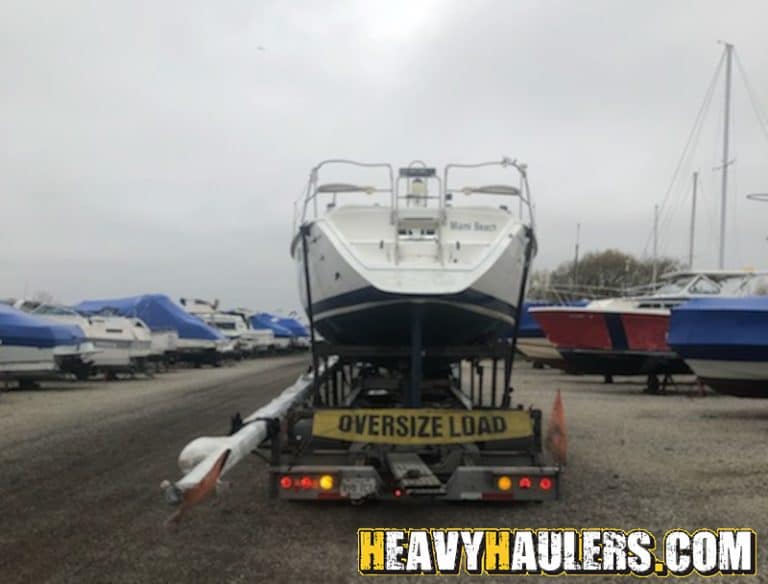 Heavy Daily Haulers Blog Daily Blog Safety Tips for Boat Transport If you plan to ship a boat, the first priority should be safety. Shipping
Read More »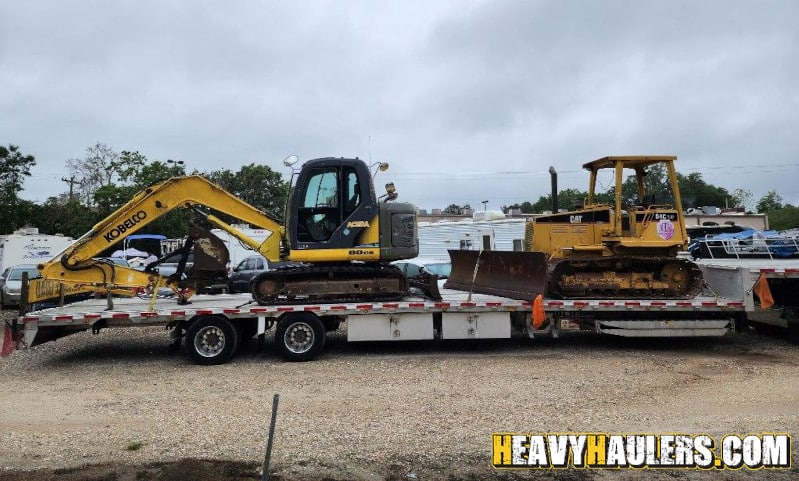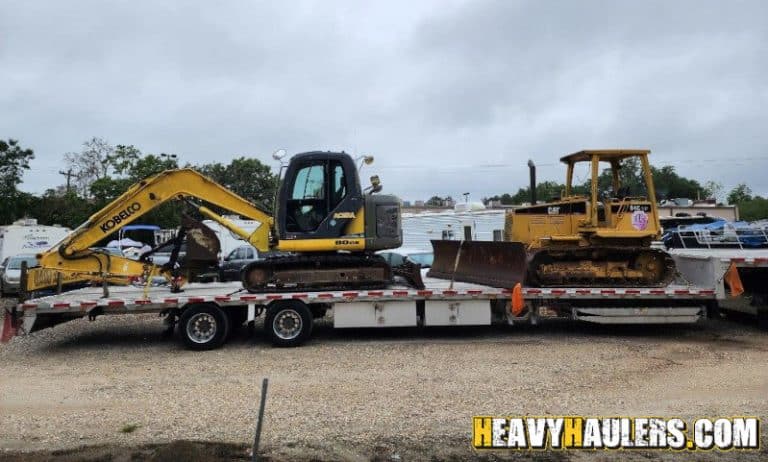 With any industry, fraud, and scams happen from dishonest people trying to make a quick buck. Heavy equipment transport and vehicle shipping have high volumes of money changing hands.
Read More »