What is a Super Load Anyway?
Generally, a super load transport is anything exceeding the routine permit restrictions in terms of length, width, height, and weight. Of course, this depends on the particular state you are hauling to or form, and it is crucial that you do enough research beforehand. For instance, the state of Alabama defines a super load as anything more than 16′ wide, 10′, 16″ high, and 180000 pounds. On the other hand, a super load in Arizona is that which exceeds 14′ wide,16′ high, 120′ long, and 250000 pounds. The cargo could either surpass one or a combination of these limits depending on the state rules and regulations.
Super Loads Regulations and Permits
Given their extra weight and large size, super load permits require more thorough scrutiny, which might take longer to complete. The larger the load, the more time required to process the permits, which also means increased transportation cost. The Warehouse Control System has a department specially designated to handle the permits, including route surveying and super load coordination process. They also receive, review and approve bonds and other documentation. When shipping your super loads, it would be best to consult the services of a renowned and knowledgeable heavy haul trucking company. They are familiar with shipping regulations, provincial requirements and will help you with the paperwork needed in the permit application process.
WCS works in close association with the local and state authorities to provide logistics consultation services and route survey to make the hauling process easy and safe. In the event that routes cannot facilitate super load transportation, WCS proposes an alternative and more convenient way. The control system also handles traffic control when super load routes are traffic-congested. This also includes lane closures, restrictions, and any other situation that would delay the shipping process.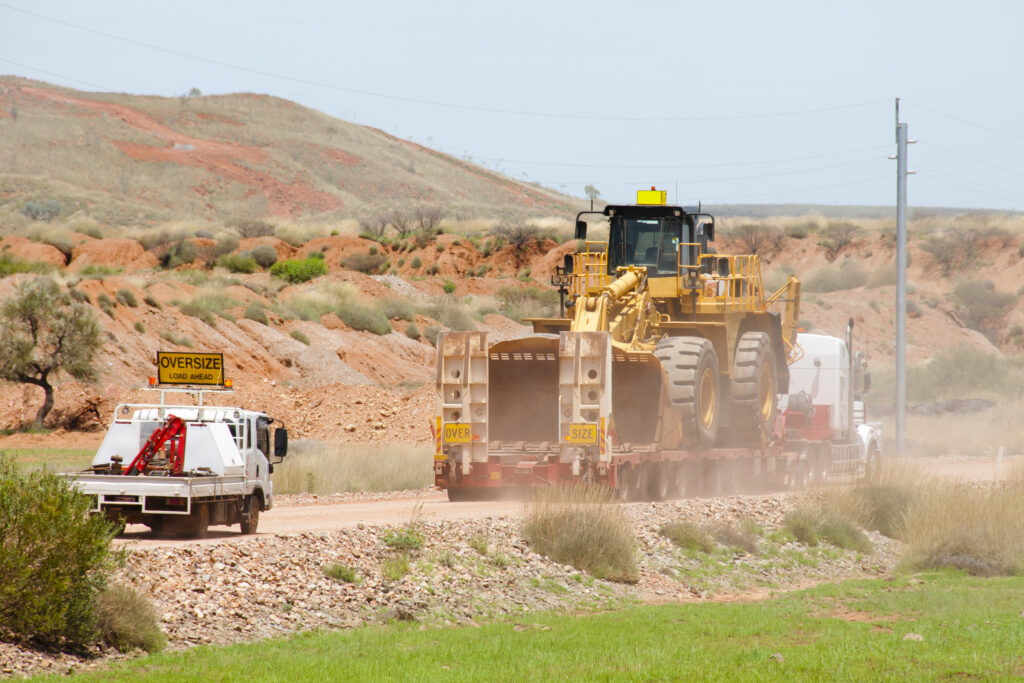 Super Loads Regulations and Permits
Safety is the number one priority when it comes to loading, securing, and shipping of super loads. Poor or inadequate load securement can lead to serious accidents, damaging the cargo as well as the hauling equipment. It can also cause serious injuries to the driver and other road users. Besides, violating road securement rules attracts unnecessary hefty fines on the driver and the shipping company. This includes negative reviews and lower ratings on driver's Compliance, Safety, and Accountability. In worst cases, your vehicle might be put out of service for an extended period.
Finding the right equipment for your heavy equipment transport is the first step to a smooth and successful hauling process. To do this, you will need to know your cargo density (actual and accurate values, not estimates) and compare it to the shipping equipment capacity. This will also help facilitate loading for proper weight distribution and determining the securement regulations and requirements. The hauling equipment must be well maintained in an excellent condition to prevent break downs which might delay load transportation and delivery. The hauling team should also ensure that equipment is well cleaned and inspected for loose hardware and debris such as gravels, rocks, and anything that can fall off, causing damage to other equipment and injury to other motorists on the road.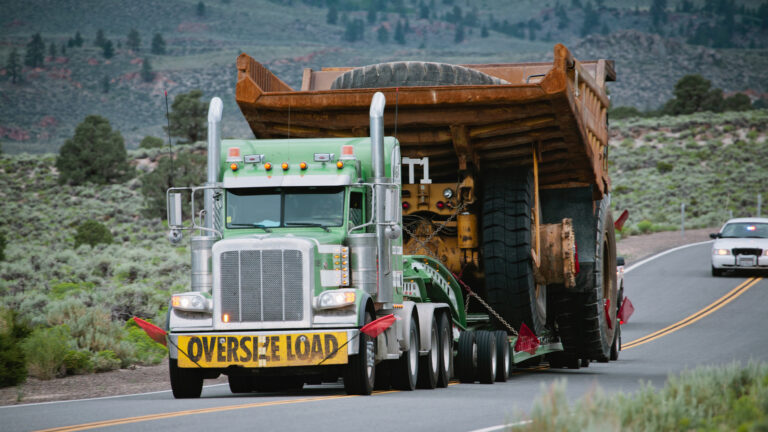 Divisible and Non-Divisible Super Loads
Usually, many states prefer to have super loads divided and hauled by two trucks rather than being transported as one big cargo. Unfortunately, most of them are almost impossible to break down as this would render them inefficient at their destinations. Hauling them requires multiple axles to distribute the weight and ensure that none of the axles hold more than the maximum allowable weight limit. Sometimes, the load will be too large and super heavy to ship across interstate routes and main channels. This is mainly due to their slow-moving pace, which would cause traffic congestion affecting normal flow on the roads. Suffice to say, such loads requires vigorous and meticulous fore planning, which includes:
● Route surveying
● Determining the ultimate hauling route
● Working with state and local police to assist with traffic control.
● Providing pilot and escort vehicles and other utilities
● Obtaining the necessary documentation and permits
Of course, this type of transportation comes at a higher cost. All the same, it is smooth, safer, and cost-effective for clients looking to haul super loads domestically or internationally.
Transport Your Super Load With Heavy Haulers Today!
Step 1:

Fill Out Quote Form

Fill out the short & easy quote form.
Step 2:

Speak With An Agent

We'll pick up your heavy equipment or vehicle.
Step 3:

Get Transported On Time

We deliver on time so you can get back to work.