Heavy Haulers Transports Pile Drivers Throughout North America
Heavy Haulers specializes in transporting oversized items that do not fit on a traditional flatbed trailer. We haul pile drivers of all types, including diesel hammers, hydraulic hammers, and piling rigs. Moving your pile driver from one site to the next isn't as simple as just driving it down the road. To make sure you start the next construction job on time, entrust the Heavy Haulers pile driver delivery team with your shipment, and we'll make sure it gets there safely on schedule.
We're a pile driver transport company with over a decade of experience providing pile driver delivery services throughout every U.S. state. With a nationwide fleet of haulers and specialized trailers, we can deliver a pile driver to any destination. Whether you're looking to haul a pile driver across town, to a neighboring state, or even out of the country, we've got the network in place to support you effectively. Let's get started! (800) 908-6206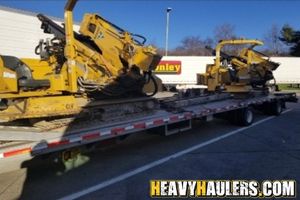 Contact Our Expert Transport Specialists
(877) 202-3708
Professional Pile Driving Shipping Services Available
When it comes to pile driver delivery, the experience and reputation of our pile driver transport haulers are unparalleled. We'll work to your schedule, and you can rely on us to determine the quickest, safest route to unite you with your pile driver equipment at the next job site. Our haulers are reliable, certified, insured, and bonded pile driver equipment delivery specialists. When you request a pile driver delivery service, we'll match you with an available, experienced hauler capable of handling your requirements.
Pile drivers are equipment used to drive piles into the soil and provide foundation support for buildings, as well as other structures such as bridges. There are a variety of pile driver types often used in the construction industry today, including hydraulic hammers. Hydraulic hammers are commonly used in place of diesel and air hammers to drive steel pipes, precast concrete, and timber into the ground. Whichever type of pile driver you have for transport, we can help you to move it! Call now! (800) 908-6206
Common Types of Pile Driver:
● Diesel Hammer
● Vertical Travel Lead System
● Hydraulic Hammer
● Hydraulic Press-in
● Vibratory Pile Driver
● Piling Rig
● Orteco Crawler Pile Driver
● PVE Pilemer DKH Series
● Dawson Excavator Mounted
● Air Impact Hammer
● Hitachi KH Series
● Liebherr LRB125
How to Ship a Pile Driver
We recommend the process starts with a phone consultation so that we can discuss your specific requirements. Our professional logistics specialists will plan your route, and complete weigh stations, customs, and permit paperwork if needed. We use appropriately rated trailers large enough to fit your pile driver machinery safely, and rigs powerful enough to navigate even the roughest terrain. At Heavy Haulers, we also take care of the loading and offloading process, so you have very little to worry about when it comes to our pile driver shipping service.
Common Trailer Types Available from Heavy Haulers
Heavy Haulers specializes in hauling heavy loads such as construction equipment, oil field rigging and Super Loads. We are wideload experts! We offer an extensive range of trailer choices, including:
Max Weight: 48,000 lbs. | Max Length 53 ft. | Max Width 8.5 ft. | Max Height 11 ft.




Max Weight: 45,000 lbs. | Max Length 29 ft. | Max Width 8.5 ft. | Max Height 11.5 ft.
Max Weight: 150,000+ lbs. | Main Deck Length 29 ft. | Well Width 8.5 ft. | Legal Height Limit 11.6 ft.




Max Weight: 48,000 lbs. | Max Length 53 ft. | Max Width 8.5 ft. | Max Height 8.5 ft.
HEAVYHAULERS.COM
START YOUR SHIPMENT TODAY!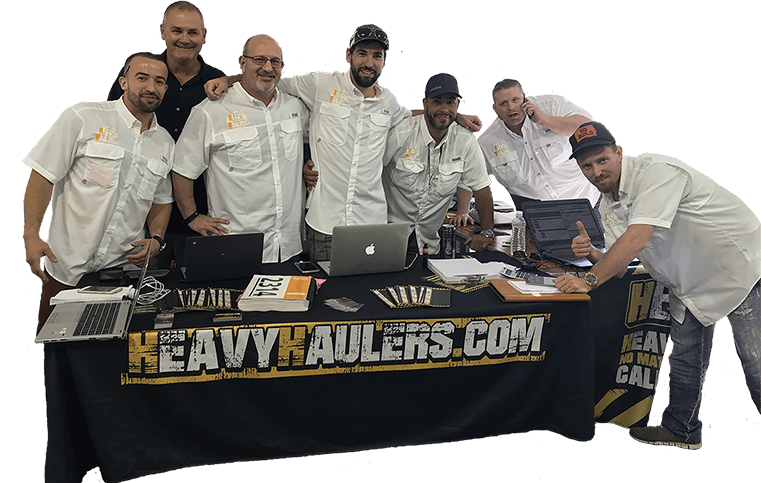 We Are Ready To Help You Haul Your Equipment!