Heavy Haulers Pipelayer Vehicle Equipment Delivery
Our pipelayer vehicle transport service connects you with only the most reliable, certified, fully-insured, and bonded pipelayer vehicle shipping experts. We have a nationwide network of haulers that will ensure your pipelayer vehicle and associated construction equipment arrives onsite intact. We make sure that all pipelayer vehicle equipment is securely loaded onto the right trailers, held in place with anchors and cabling to protect your vehicle from movement during transit.
Heavy Haulers pipelayer vehicle delivery solutions have delivered pipelayer vehicles to many construction sites throughout America. Our pipelayer vehicle hauling service has carefully transported Caterpillar, Komatsu, and Liebherr equipment, as well as construction equipment from many other major manufacturers. Let's get started. (800) 908-6206
Contact Our Expert Shipping Specialist's
(800) 908-6206
Moving your Pipelayer Vehicle with Heavy Haulers
Our pipelayer vehicle delivery service is here to help you transfer your pipelayer to the next construction site with ease. Rely on us to haul a pipelayer vehicle for you, and we'll not only provide a seamless door-to-door road transportation service, but we will also handle the route planning, scheduling, and paperwork. We understand that pipelayers are often needed in areas of rugged terrain, and we have got the heavy-duty pipelayer vehicle transport equipment readily available to handle your pipelayer vehicle delivery service request.
Many pipelayer vehicles resemble crawler dozer construction equipment, with one exception: pipelayers are fitted with a boom to be able to lift, carry, and lay pipes. Often side-mounted, the boom can be used to lay pipes for storm sewers, sanitary sewers, drains, and water mains. Different municipalities have different regulations regarding pipelayer vehicle haulage. To ensure that your pipelayer vehicle delivery is compliant and roadworthy, trust the Heavy Haulers pipelayer vehicle transport company to supply the appropriate trailers, trucks, and cargo loading expertise to transport your pipelayer vehicle in the proper manner safely.
Common Types of Pipelayer Vehicle:
● Caterpillar D4D
● Caterpillar PLM Series
● Komatsu CZ130W-1
● Komatsu D355C
● Liebherr RL Series
● Volvo PL3005D
How to Ship a Pipelayer Vehicle
Due to their dimensions, pipelayer vehicles are often shipped as oversized loads. For transportation, booms can be lowered to ensure they comply with height restrictions associated with heavy equipment transport, but this typically results in needing a longer trailer. We recommended pipelayer vehicle transport is undertaken using RGN trailers or extended RGN trailers. Contact a representative at Heavy Haulers, and we'll connect you with the right expertise to get your pipelayer vehicle delivery on the road. Call now! (800) 908-6206
Common Trailer Types Available from Heavy Haulers
Heavy Haulers specializes in hauling heavy loads such as construction equipment, oil field rigging and Super Loads. We are wideload experts! We offer an extensive range of trailer choices, including:
Max Weight: 48,000 lbs. | Max Length 53 ft. | Max Width 8.5 ft. | Max Height 11 ft.




Max Weight: 45,000 lbs. | Max Length 29 ft. | Max Width 8.5 ft. | Max Height 11.5 ft.
Max Weight: 150,000+ lbs. | Main Deck Length 29 ft. | Well Width 8.5 ft. | Legal Height Limit 11.6 ft.




Max Weight: 48,000 lbs. | Max Length 53 ft. | Max Width 8.5 ft. | Max Height 8.5 ft.
HEAVYHAULERS.COM
START YOUR SHIPMENT TODAY!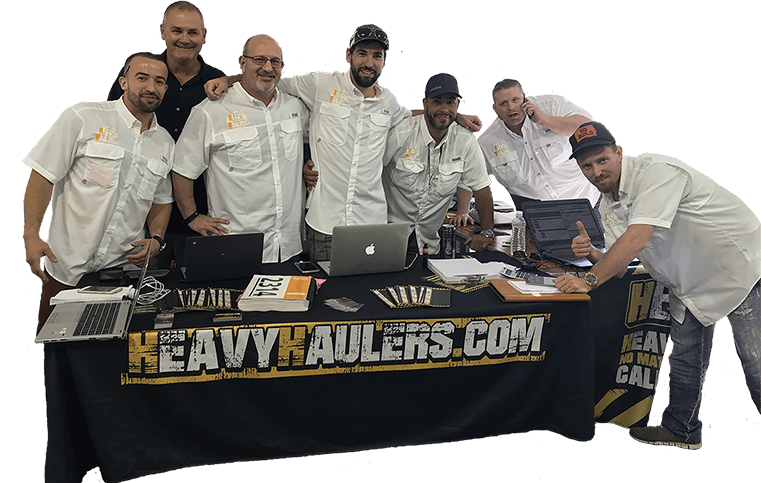 We Are Ready To Help You Haul Your Equipment!