(800) 908-6206
Heavy Haulers
Specifications Database
We provide quality heavy haul transport
for every year, make, and model.
Trust the best in the industry.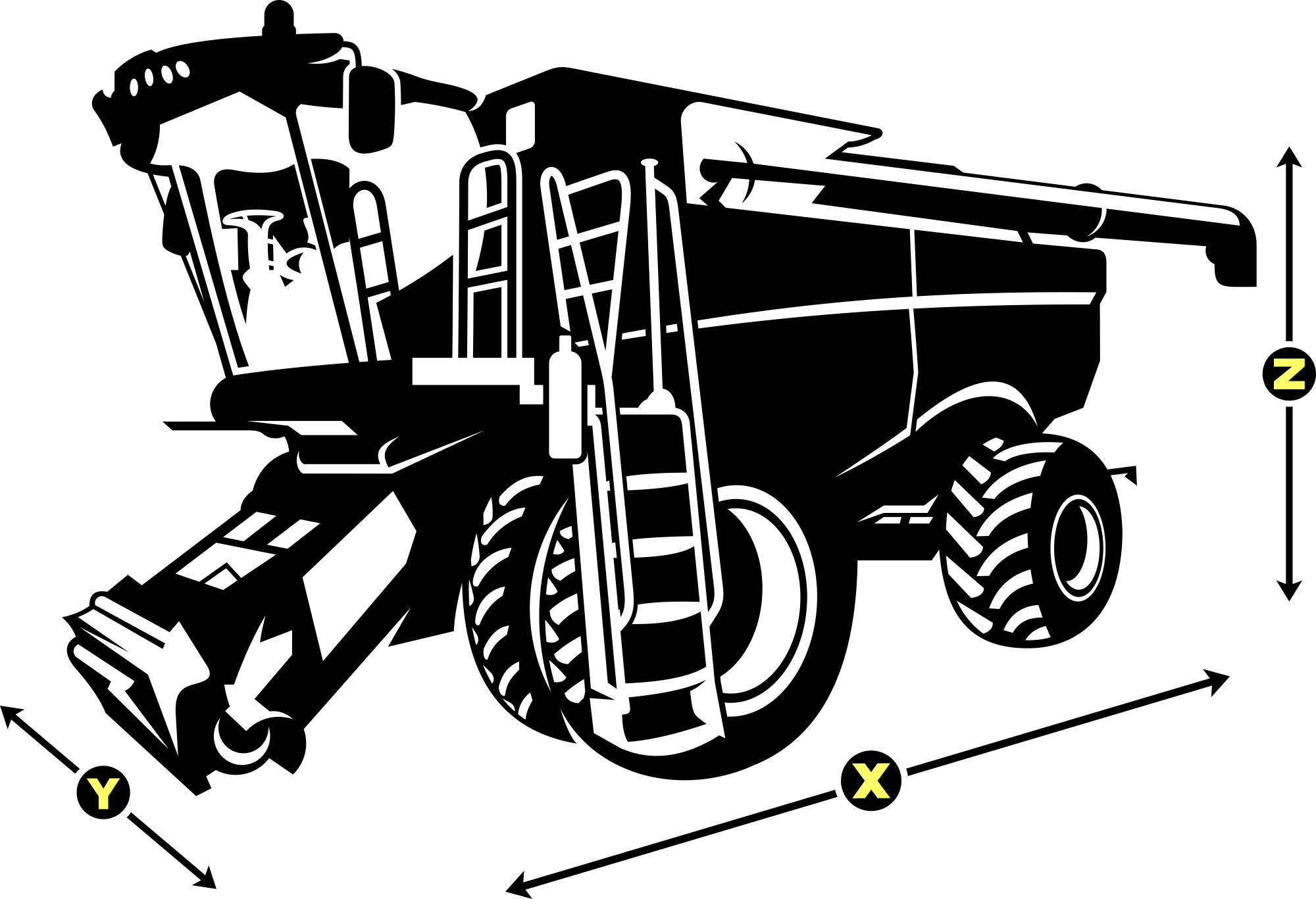 ---
Caterpillar Combine Specs and Dimensions
There are hundreds of combines in the market and each one has its unique specifications. Therefore, it's important to do thorough research before buying a new or used combine. In our database, you'll find unique specs and sizes of combines from all manufacturers. You can compare their dimensions and output before you choose the combine that meets your needs. When looking for dimensions and weight of combines, you can find them by looking up the model, industry or manufacturer. Combines are not only one of the most expensive machines in the farm but also complex. Therefore, specs of a combine you end up choosing should make it efficient, reliable and productive.
When looking at combine specs, find one that will fit your farm. If your farm has rough terrain for example, find a combine with specs that will work best in that environment without breaking down. Length, width and height of combines from different manufactures vary. Depending on your farm, choose on that will be productive and serve you to the maximum. It shouldn't be too big to handle or too small. When buying a used combine, be thorough while inspecting it. The specs of a combine may be great while it's new. However, the previous owner might have overworked it and ruined it's productivity. The size and weight of a combine you end up choosing should fit on a trailer during transport. Heavy Haulers recommends the best trailer to haul combines based on their size and weight.