Let Heavy Haulers Move Your Prentice Heavy Equipment to the Required Destination
We have a trustworthy team of experts who ensure that your machine is in the right conditions at any point of transportation. You have a guarantee that your cargo will reach the specified destination just the same way it left the pickup point. The agreed time of pick up is an essential consideration to our team, as we do not like causing any inconvenience to our customers. The large fleet we own ensures that we pick cargo at the agreed time.

Prentice manufacturers have been manufacturing forestry equipment with a commitment to quality products that are dependable and productive since 1945. The company is famous in offering a full line of truck, trailer, A-frame, and stationary mount knuckle boom loaders. They also offer wheel and track feller bunchers, forwarders wheel and track harvesters; harvester heads skidders high-speed saws, site prep tractors, and attachments. For over 60 years, the company has an excellent reputation for reliable and durable service in log loading.
Some of the Heavy Equipment Manufactured by Prentice Manufacturers Include:

• Wheel Feller Bunchers
• Knuckleboom Loaders (Self Loaders)
• Knuckleboom Loaders (Stationary Mount)
• Site Prep Tractors
• Forwards
• Harvesters
• Wheel Skidder
For high quality and reliable services for Prentice heavy equipment transportation, Contact us on(800) 908-6206 in any of our 7 locations across the United States for affordable and quality services.
When It Comes To Transport - Heavy Haulers Has What you Need!
5-Star Rating (Transportreviews.com)

A+ Rating from (Better Business Bureau)

Contingency Insurance

Experienced Drivers

24/7 Customer Service

Oversize and Overweight Load Shipping Specialists

Transport Services in All 50 States, Canada, And Mexico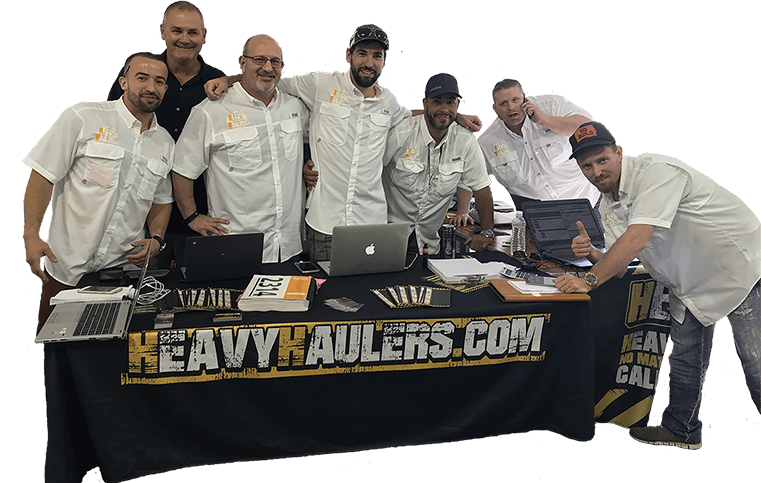 Looking For Transport
With a Specific Trailer?

Max Weight: 150,000+ lbs. | Main Deck Length 29 ft.
| Well Width 8.5 ft. | Legal Height Limit 11.6 ft.

Max Weight: 48,000 lbs. | Max Length 53 ft.
| Max Width 8.5 ft. | Max Height 8.5 ft.
Max Weight: 48,000 lbs. Max Length 53 ft. |
Max Width 8.5 ft. | Max Height 11 ft.
Max Weight: 45,000 lbs. | Max Length 29 ft.
| Max Width 8.5 ft. | Max Height 11.5 ft.
Heavy Haulers Ships Across All 50 States
Alabama - Alaska - Arizona - Arkansas - California - Colorado - Connecticut - Delaware - Florida - Georgia - Hawaii - Idaho - Illinois - Indiana - Iowa - Kansas - Kentucky - Louisiana - Maine - Maryland - Massachusetts - Michigan - Minnesota - Mississippi - Missouri - Montana - Nebraska - Nevada - New Hampshire - New Jersey - New Mexico - New York - North Carolina - North Dakota - Ohio - Oklahoma - Oregon - Pennsylvania - Rhode Island - South Carolina - South Dakota - Tennessee - Texas - Utah - Vermont - Virginia - Washington - West Virginia - Wisconsin - Wyoming
Heavy Haulers Pilot Car Services
Are you looking for a reliable pilot car
for your transport?
Get Started