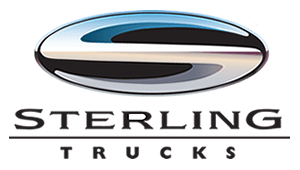 Professional Shipping Services for Sterling Trucks to All 50 States
Sterling Trucks Corporation is a former American truck manufacturing company, specializing in Class 5- 8 trucks. Heavy Haulers offers professional transport services for all Sterling trucks to any U.S. destination.
Sterling Trucks is a former U.S. maker of heavy-duty trucks. Reformed in 1997, Sterling Trucks Corporation made Class 8 tractors and a variety of medium and heavy-duty and cab/chassis trucks. It was a subsidiary of Daimler AG Truck Group. Sterling trucks were sold in the U.S., Canada, Mexico, Australia, and New Zealand. In its last few years, Sterling also produced light and medium cab/chassis trucks made by Mitsubishi Fuso. Though the company is no longer making trucks, Sterling trucks are still very popular in the commercial world.
There are various types of Ram Trucks and some of these include:


● Transporting a Sterling 360 Transport

● Shipping a Sterling A9500 Shipping

● Transporting a Sterling Acterra Transport

● Shipping a Sterling L8500 Shipping

● Transporting a A-Line Transport

● Shipping a L-Line Shipping

● Transporting a Acterra Transport

● Shipping a Bullet Shipping
● Transporting a Sterling LT9500 Transport
● Shipping a Sterling LT7500 Shipping
● Transporting a Sterling LT8500 Transport
● Shipping a Sterling LT9513 Shipping